Choosing your wedding flowers is one of the most exciting and creative parts of planning a wedding. Your blooms will reflect your own unique style, your wedding colours and your theme so they've got to be just right.
Being in the heart of what is celebrated as England's garden, wedding venues in Kent are truly blessed with floral possibilities. But to be certain that your flowers hit the right note, our wedding team at One Warwick Park has given you the inside scoop on the top floral trends for 2020.
1. GO LOCAL AND SAVE THE PLANET
With the rapidly changing climate uppermost in many people's minds, ethical and eco-friendly floristry will continue to be hugely popular with wedding couples in 2020. Using flowers that are in season and grown locally is a must for eco-conscious couples looking to cut the carbon footprint of their day.
WHAT WILL BE IN SEASON ON YOUR BIG DAY? TAKE A LOOK…
Spring – Forget-me-nots, freesias, bluebells, hyacinths, daffodils, lilac, lily of the valley
Summer – Lilies, cornflowers, roses, iris, peonies, stocks
Autumn – Delphinium, gypsophila, hydrangea, lisianthus, orchids, ranunculus
Winter – Succulents, orchids, amaryllis, holly (and its berries), narcissus
Remember, that we can put you in touch with a number of trusted, local suppliers, who can help turn your floral fantasies into reality – just ask our wedding team for more information!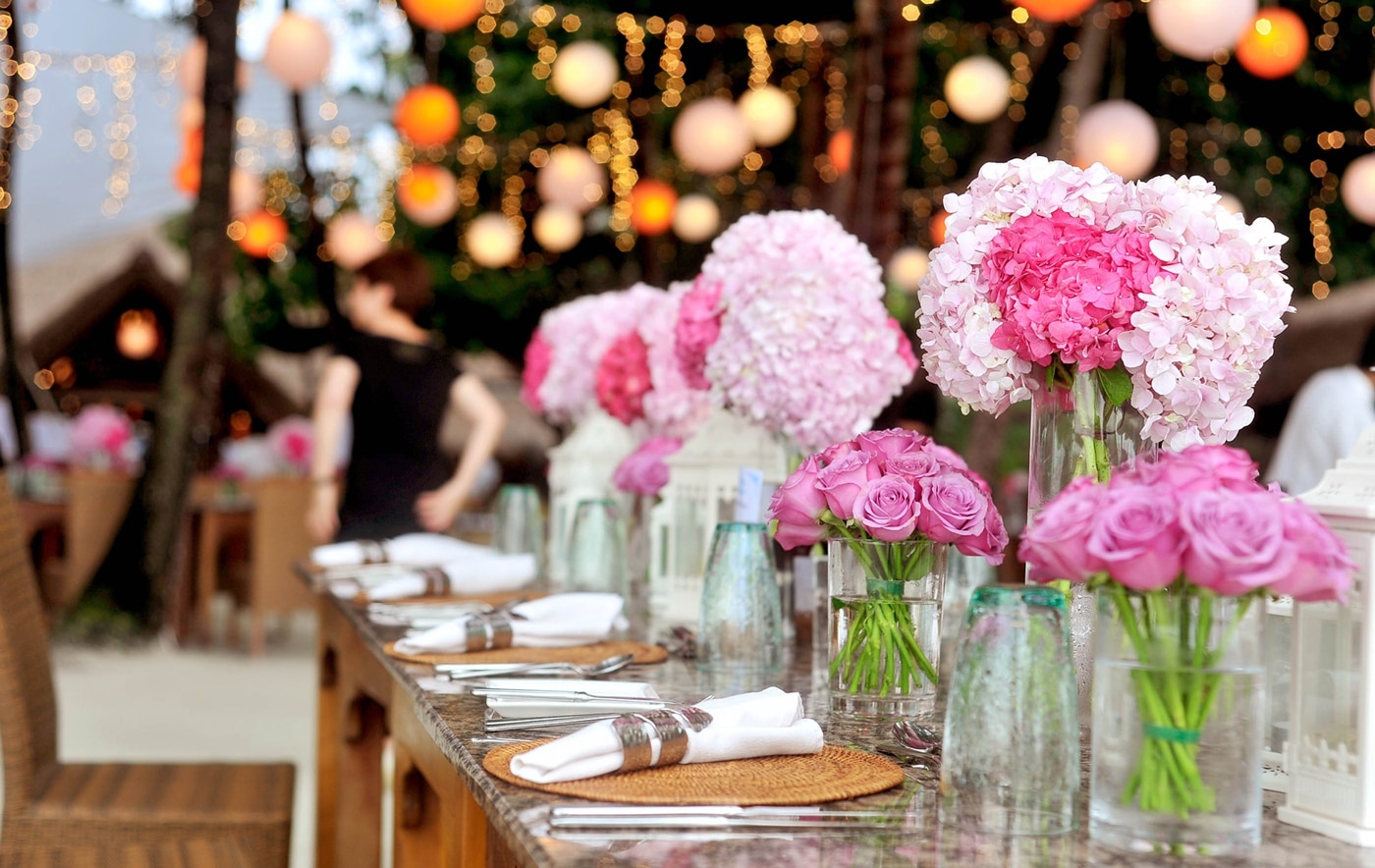 2. GET BACK TO NATURE
Brides and grooms will also be making a conscious choice to ask their florists to cut back on the use of floral foam and single-use plastics. With increased concern as to their environmental impact, the use of more natural and traditional floristry techniques will increase.
However, be aware that this will lead to arrangements sitting more naturally and looking a little less perfect. But this hand-tied look is ideal, especially if you're going for a bohemian or rustic theme.
Another eco-friendly trend is the desire for more multi-use arrangements. These can be transported around the venue to decorate a variety of spaces throughout the day. For example, if you have invested in a stunning flower arch for the wedding ceremony it seems a shame not to reuse it later as a jaw-dropping entrance to the reception.
3. DRIED FLOWERS
With the continuing popularity of vintage-styled wedding themes, retro flower choices such as the use of dried flowers are worth considering. This choice will not only tick the super-stylish box but can also be more eco- and cost-friendly. Dried florals and grasses tend to be cheaper than fresh and imported blooms, thereby saving on costs.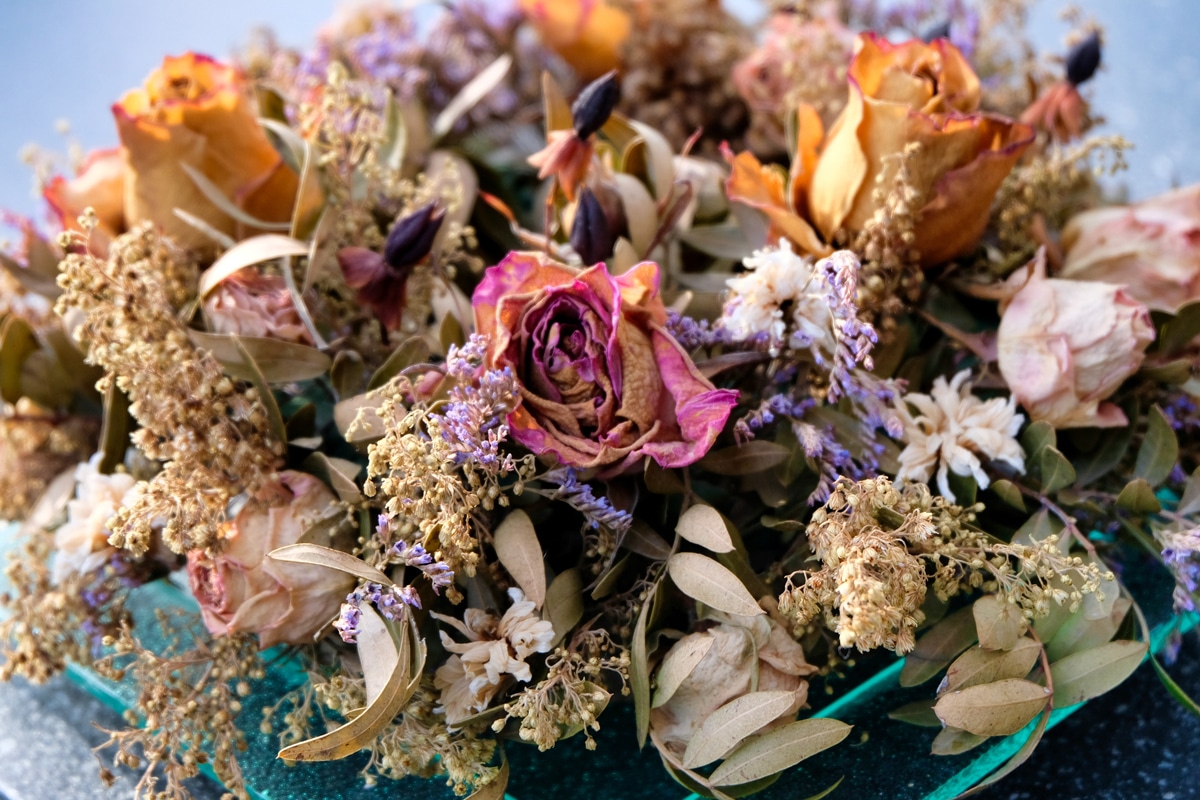 4. CLASSIC CARNATIONS
In a move away from the traditional rose or the pricey peony, 2020 will see the resurgence of the carnation in stylish wedding arrangements. With fantastic retro credentials and a much lower price tag, be prepared to see displays packed with plenty of these classic blooms. Why not use a carnation wall as the backdrop to your photos?
5. A SHADE OF PALE
Each year sees yet another colour palette come to the fore. Complementing all things natural in 2020 we can expect to see a move towards the paler end of the colour spectrum. Fashions will tend towards neutral shades capable of subtle tonal differences and colour variations. The great news about this is that pale colours will often sit well next to bold, accent colours if a completely pared-back look isn't quite you.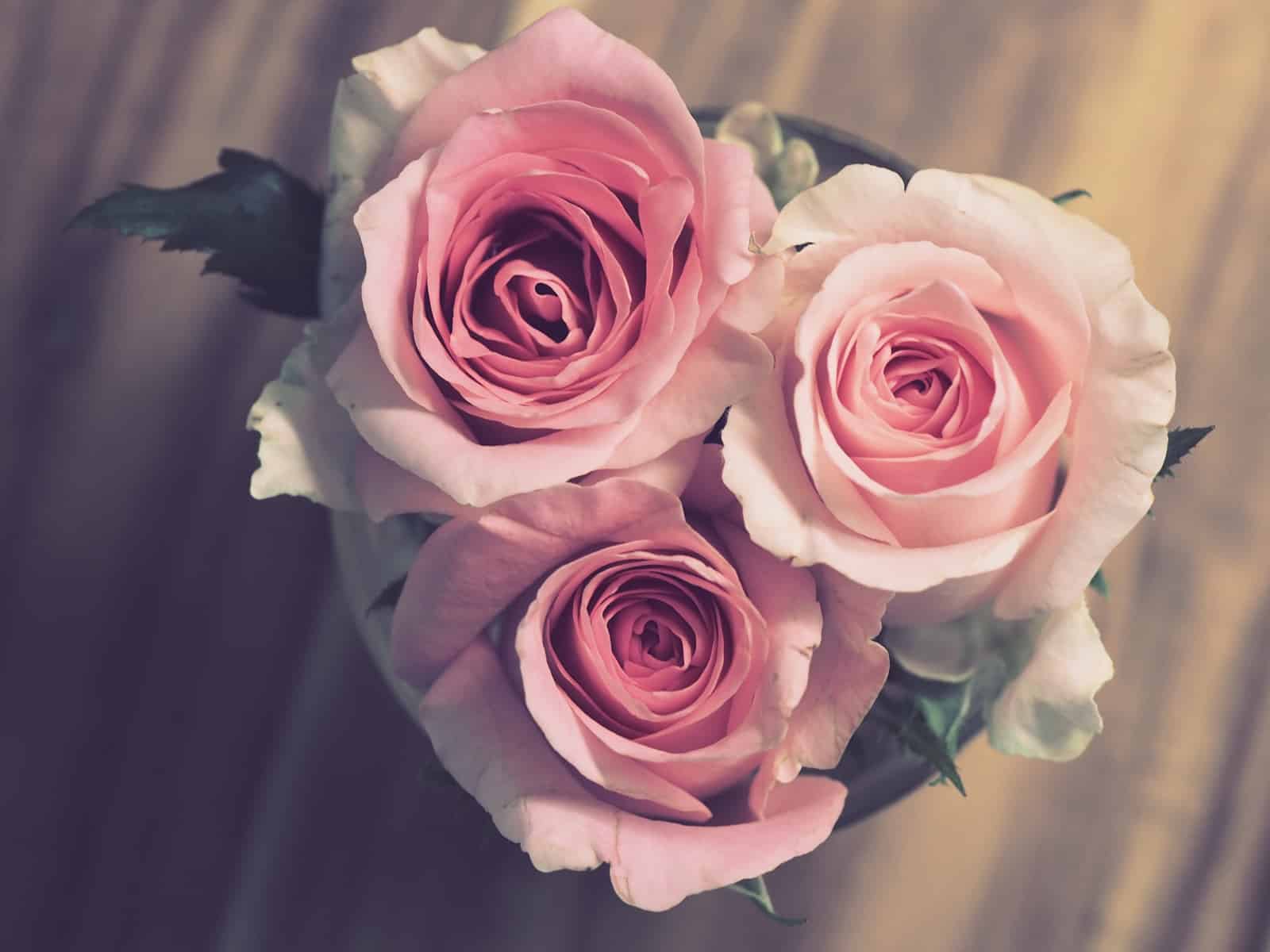 6. BLEACHED OUT
Connected to this palette trend is the use of bleached foliage that works really well with the paler tones. The bleaching process also allows you to use the complex structure and form of the foliage of plants such as hydrangeas and amaranthus with a crisp white background rather than the traditional green.
7. CENTREPIECES TAKE A BOW
A mainstay of wedding receptions for many years, the traditional table centrepiece is moving out. If remaining on-table, expect to see lower more natural centrepieces which allow guests to actually see each other! Couples may also opt for more off-table arrangements such as floral sculptures or suspended installations to really take their guests' breath away.
8. LESS IS MORE
Understated elegance and the feeling that less is often more will be a key trend of 2020. Expect to see a concentration on perfect form and design rather than a profusion of blossoms everywhere you turn. With an emphasis on cost, eco-consciousness and a refined timeless style, minimalism is here to stay.
When you're visiting wedding venues in Kent, ask the team to show you the main rooms you'll be using on the day so you can work out how many floral arrangements you might need.
Also, ask where your photographs will be taken if the weather takes a turn for the worst. You may want to move some floral arrangements there if you have to stay inside.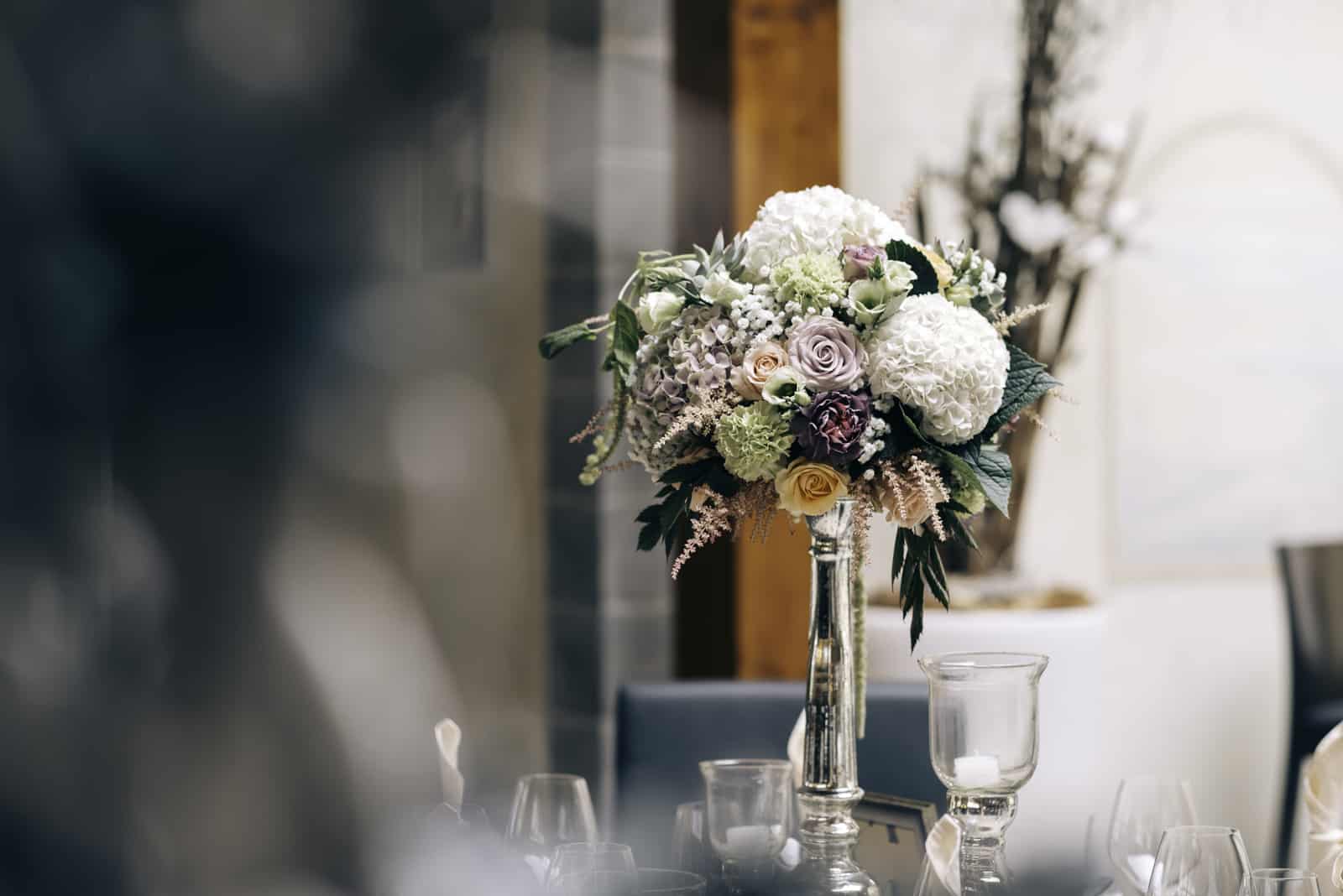 9. PANTONE PERFECTION
With the Pantone colour of the year set to be Classic Blue, expect to see some sophisticated experimentation with this colour. As a shade reportedly reminiscent of the sky at dusk, Classic Blue is sure to stand out perfectly against a subtle palette of nudes and dusky pinks.
10. SMALL WEDDING BOUQUETS
Recent years have seen a profusion of large trailing bouquets – XXL being the order of the day. However, in line with many of the 2020 trends, expect to see brides setting their hearts on more discrete and delicate bouquets. Not only are they easier to manage but they also let everyone get a better view of that beautiful wedding dress!
We love helping couples create their dream day – from the flowers to the food and everything in between!
Not all wedding venues in Kent can offer you afternoon tea on the terrace, too – why not treat yourself when you come to visit One Warwick Park. And while you're here, you could also take a peek at our 39 elegant rooms and suites. With an unsurpassed attention to detail, your wedding guests will feel almost as spoilt as the happy couple themselves!
Remember, if you need a break from the wedding planning, or you're looking for somewhere to pamper your hens, our exclusive Coco Blush spa should be your first port of call.
Our wedding packages are competitively priced, and we can work within your budget. Call the team today to talk through your requirements.