As Mother's Day approaches we can sometimes find that our busy lives can leave us stressing about what to do to celebrate that most special woman in our lives. If you're stuck for ideas, you've come to the right place!
From a leisurely afternoon tea in Tunbridge Wells to a day out walking in this beautiful region, we've got tonnes of inspiration especially for you.
So, this Mother's Day why don't you step up your game, ditch that last-minute panic shop for chocolates and flowers and instead spend quality time with one of the most important people in your life? Treat your mum to a day that is all about her and make it one you'll both remember forever.
1. YUMMY MUMMY
What mum doesn't enjoy a cup of tea and a good gossip? So why don't you get yourselves dressed up and treat your mum to one of the quintessential English experiences with a traditional afternoon tea in Tunbridge Wells?
While having a good old-fashioned natter you can share an exquisite array of home-crafted miniature cakes, mouth-watering pastries and sweets, all accompanied with traditional scones, and scrumptious finger sandwiches served fresh from our kitchen here at One Warwick Park.
If you think she deserves something a bit naughtier than tea, why not add a glass of Louis Roederer Champagne? And if the grandchildren are joining you then we have also created a Children's Afternoon Tea so they don't miss out on the treats.
Afternoon tea at One Warwick Park is served in the beautiful setting of The Terrace or The Bar but for a more exclusive gathering we have a private dining area available if Mother's Day happens to coincide with another family celebration – a birthday or anniversary perhaps? Ask a member of our helpful team for further information.
2. HOME MAKING
It goes without saying that spoiling your mum on Mother's Day doesn't have to cost a lot of money, it's all about the thought that has gone into it. So if your mum is a queen in the kitchen (and let's face it no one will ever cook as well as your mum) then simply baking a delicious cake is a great way to show her how much you care.
From simple but delicious chocolate fudge brownies to a delicate Victoria sponge cake there will be a recipe to suit all abilities.
And if the kitchen is not either of your cups of tea then how about a visit to a local garden centre to pick out some new flowers or vegetables for her garden? Then you can help her plant them when you get home.
Indeed a visit to one of the beautiful gardens in and around Tunbridge Wells will be sure to give you plenty of great green-fingered inspiration. Or perhaps she has a home décor project that she has been putting off? Rolling up your sleeves and giving her a helping hand is a great way to spend some quality time together and tick off those odd jobs at the same time.
3. CULTURE VULTURE
If your mum loves a bit of culture then there is a whole range of activities you can add to your day that will give her something to boast about later. Most towns will have a variety of museums and art galleries to suit all interests.
After you have indulged in an afternoon tea in Tunbridge Wells there are a host of venues to visit from the Art Deco Assembly Hall Theatre to The Forum, one of the UK's top independent music venues.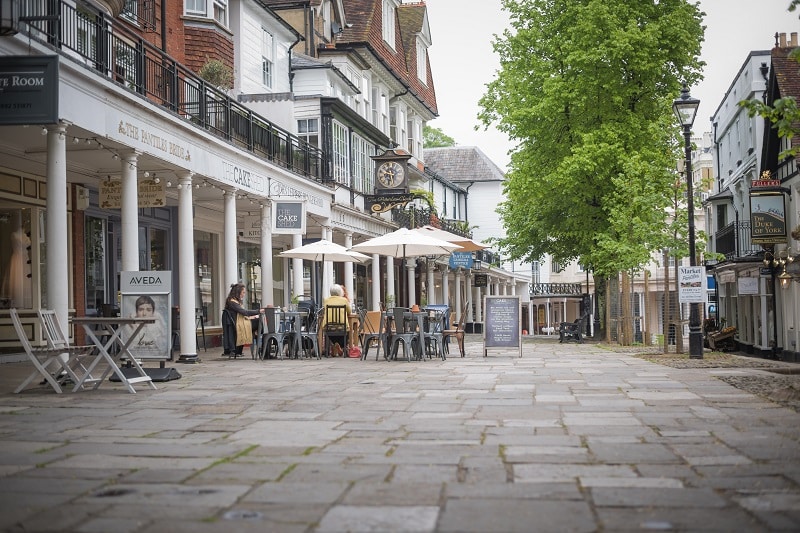 4. WALK IT OFF
Why not try kicking off Mother's Day on a healthy note by trying out a new gym class together? Not only might you enjoy a new fun activity, but you will also both come out feeling ready to take on yet more challenges.
If the idea of a gym workout doesn't fly and the sun is shining, get outside and explore the great outdoors together. The UK is blessed with thousands of kilometres of walks to suit all abilities – from short strolls to log hikes it will feel great to get up and moving (especially if you are planning a sumptuous afternoon tea in Tunbridge Wells later in the day).
Just a short 17-minute drive from the centre of Tunbridge Wells will bring you to the sprawling countryside park of Bewl Water. Boasting a 12½-mile scenic walking route and a host of other land- and water-based activities, you will be certain to find something to suit her tastes. Stand-up paddle boarding anyone?
5. COOL CREATIONS
If you really want to get creative, taking a class together is a great idea. While your mum might have taught you everything you know in the kitchen department, taking your culinary skills to a higher level together couldn't be more fitting.
From flower arranging to a drink and draw art class, it is all about creating both beautiful art and beautiful memories. For a mum who doesn't mind getting her hands dirty, a pottery class is a great way to create something to commemorate the special day.
The Ceramics Studio in Brenchley is a short, 20-minute drive away from One Warwick Park and offers workshops led by experienced tutors in a beautiful converted barn.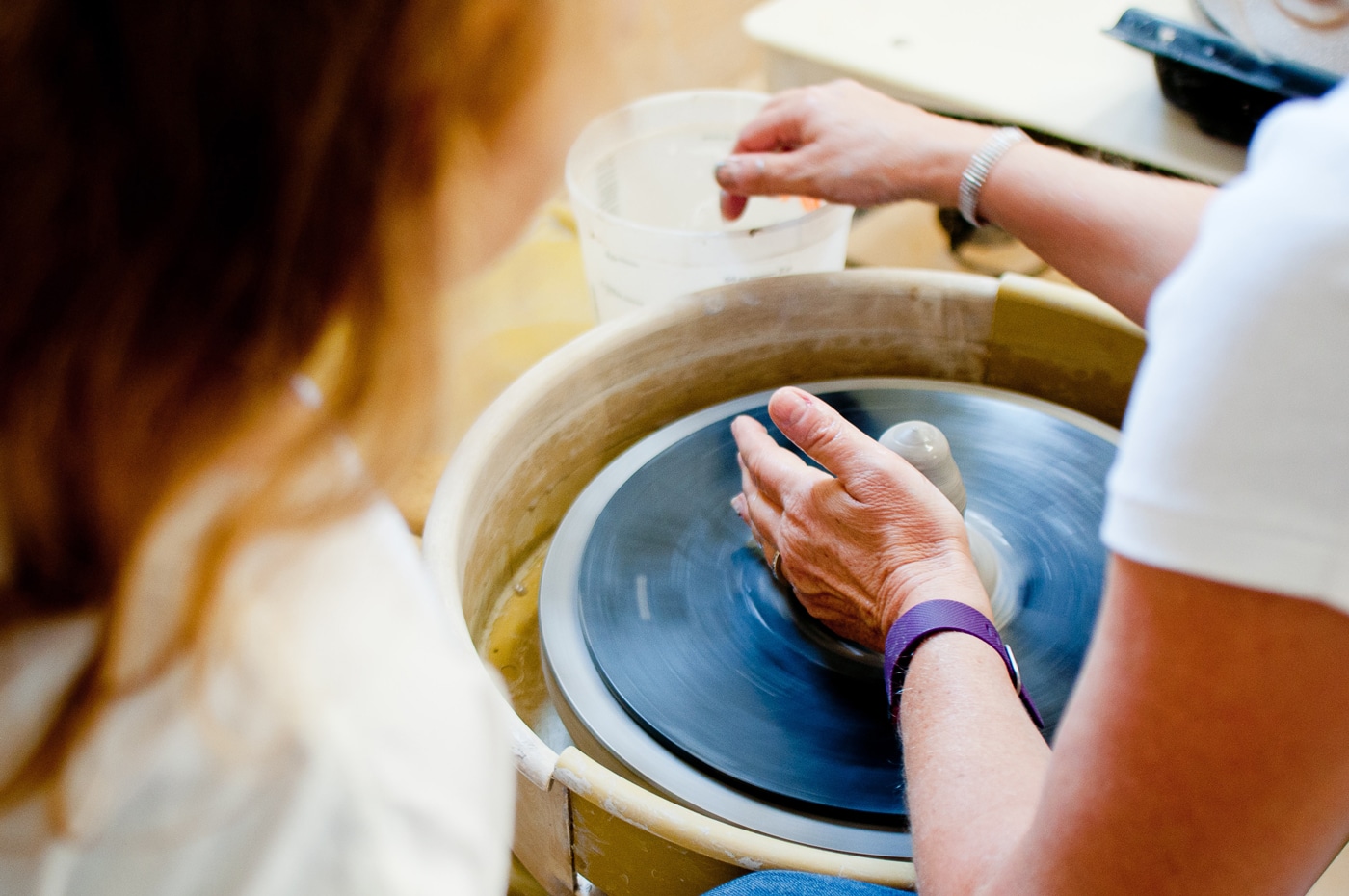 6. PAMPER PERFECT
To give your hard-working mum a well-earned rest book her in for some time to be rejuvenated at the hands of a skilled massage therapist. Our beauty salon Coco Blush here at One Warwick Court has a whole menu of treatments designed by Temple Spa to offer a unique and memorable experience for all our guests.
Whether an afternoon tea in Tunbridge Wells or one of the many other ways to spoil your mum tempts you this Mother's Day, there is every reason to visit One Warwick Park and the surrounding region.
Located close to the centre of this unique spa town, we offer the perfect base for a shopping trip or weekend stay with your nearest and dearest.
Call our team today to find out what exclusive offers are running this month.