Shaken, stirred, on the rocks, crushed, flaming or flaring… the choices are endless.
Every cocktail has a story to tell- for instance do you know the how the newly famous 'Gin Bramble' got its name? Or the benefits of adding egg white to your mix? With every cocktail designed with such intricate details and concoctions, there really is one for everyone.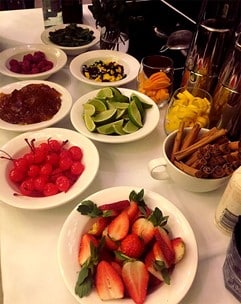 The flavours and methods are endless, and while it may be clear what your tipple of choice is, there are so many twists and variations of our everyday classics it's time to explore the complex world of cocktails.
The concept of 'YOU BRING: WE MIX' allows you to do just that. With a designated cocktail mixologist on hand to offer a bespoke service where your taste buds will be inspired by the compelling stories, exciting flavours, and engaging aromas of each one.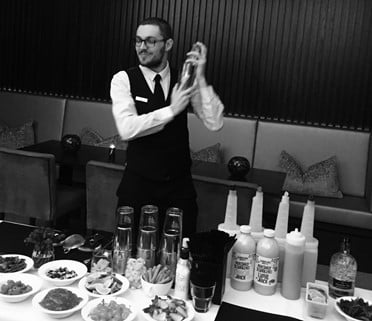 In order of preparing for such a stimulating and tailored cocktail experience, the team have been perfecting their mixes, experimenting with new exciting methods and looking at alternative routes to achieve the optimum results. With a team on hand to test these on they have the seal of approval and are ready to go out to an exclusive audience.
Is gin your thing and you enjoy earthy notes?  Then the Gin Garden is for you. Enjoy a Mojito but need something fruitier? Sample the Passion fruit twist.
All you need to do is bring yourself accompanied by a spirit of your choice, a speakeasy mentality and an open mind, then let one of our talented bartenders do the rest.
Coming to One Warwick Park on Friday 24th March, exclusively, contact reservations@onewarwickpark.co.uk or call 01892 520 587 to book.