As you begin planning for your wedding, it can feel equal parts exciting and daunting. When it comes to decorating your venue, there seems to be a never-ending checklist of things that need deciding on. As you spend your special day with your nearest and dearest, you can use decorations to turn your venue into something special; a reflection of you and your partner. Just think of it as a blank canvas. Here are some things to consider when decorating, to help you put your stamp on your special day!
THE THEME
The first step is to decide on a theme. This might sound obvious, but once you have a theme, everything else will fall into place much quicker. Just don't overthink it. Whilst you can go as extravagant as you like, your theme could just be something as simple as choosing a colour scheme. Is there anything that defines you as a couple? Do you have any hobbies or memories that could be used as inspiration? If you don't know where to start, Pinterest is a great place to find examples. Still, stuck for ideas? Here are just a few of our favourites:
Romantic
Bohemian
Vintage
Garden Party
Rustic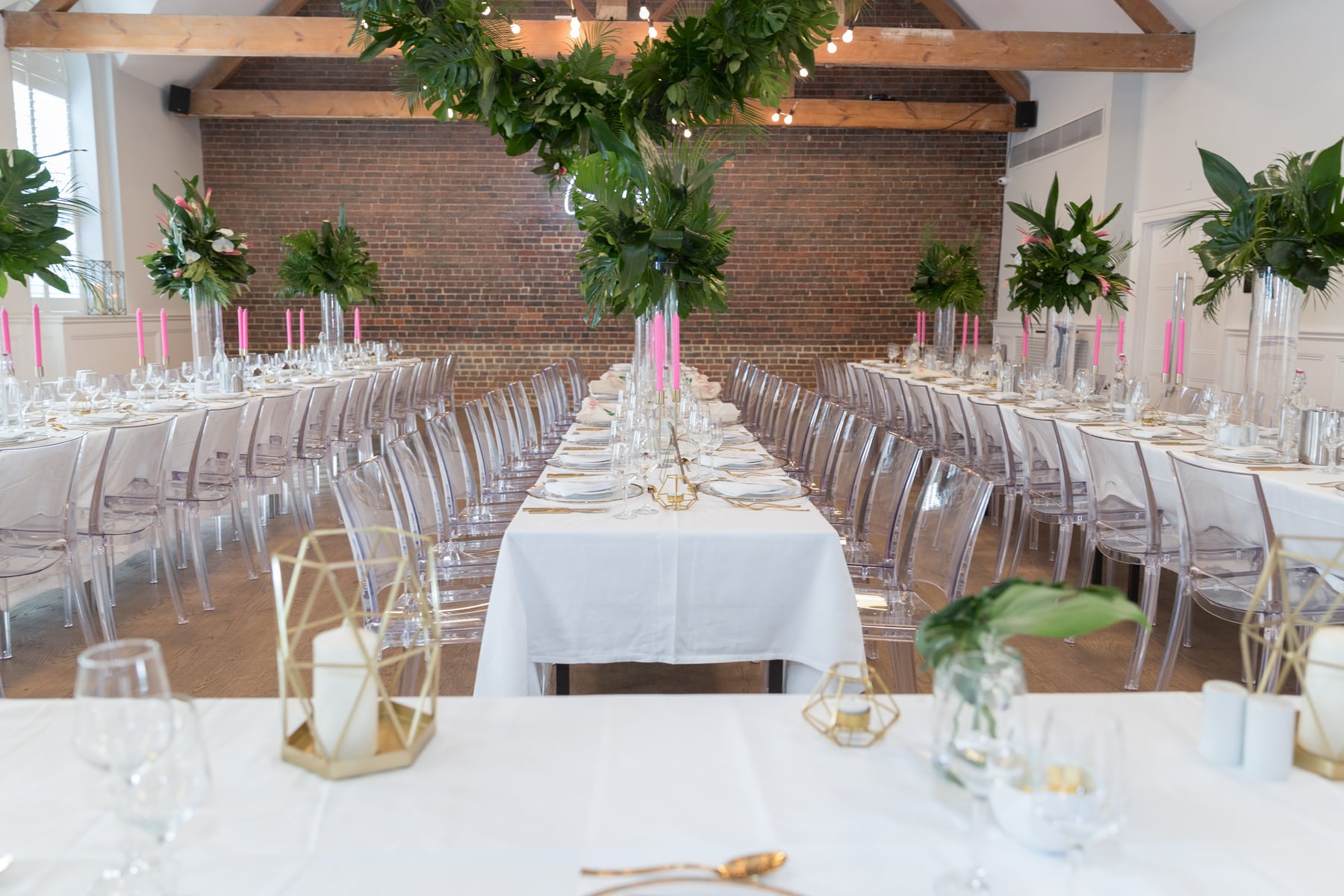 THE VENUE
Once you've decided on a theme, then you can move forward with the rest of your decorating. The most important thing to consider is that you need to keep your date and the season that it falls in at the forefront of your decisions. Could your plans potentially be ruined by a sudden change in weather? Just remember, you're not entirely starting from scratch; use what the venue already has as a starting point. Creating the perfect venue isn't easy, however, it will already have a charm and style that you can just build upon.
With impressive, photo-ready features including a double-height glass atrium, and the picturesque backdrop of The Pantiles, One Warwick Park Hotel provides the perfect blank space for your wedding venue. Our friendly team would love the opportunity to discuss your special day with you, so please get in touch.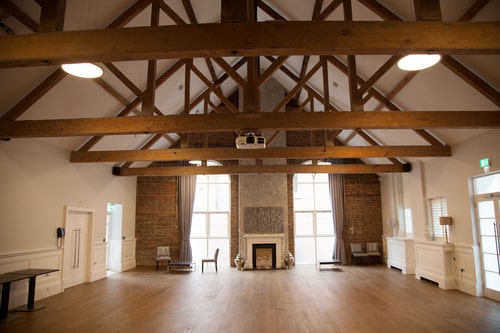 LIGHTING
When it comes to your venue, there are so many different things to worry about – the catering, the DJ, the florist etc – that lighting often falls to the wayside. Yet, lights and candles are one of the easiest ways to create a magical ambience. The first thing to consider is the size of your space and the electrics available; whilst they may add to the atmosphere, you'll only regret a lighting fixture if it just gets in the way. If your wedding is outside, play with natural lighting. You could subtly hang disco balls in the trees, sending a gorgeous smattering of light across the space. Your venue will have some form of lighting already outside for the evening, but lit lanterns will help to create a romantic atmosphere.
With fairy lights coming in a seemingly endless range of shapes and colours, they are a simple way of adding a touch of sparkle to your venue. You could create an indoor sky full of stars with a canopy hanging from the ceiling or light up the tables with lanterns that have small nests of string lights inside.
Candles are guaranteed to create a romantic mood, and they can also be a fairly inexpensive way to create an atmosphere. You don't need to go all out. Whilst a candelabra may look great in photos, tea lights in glass vases will look just as nice – and your guests will be able to see over them!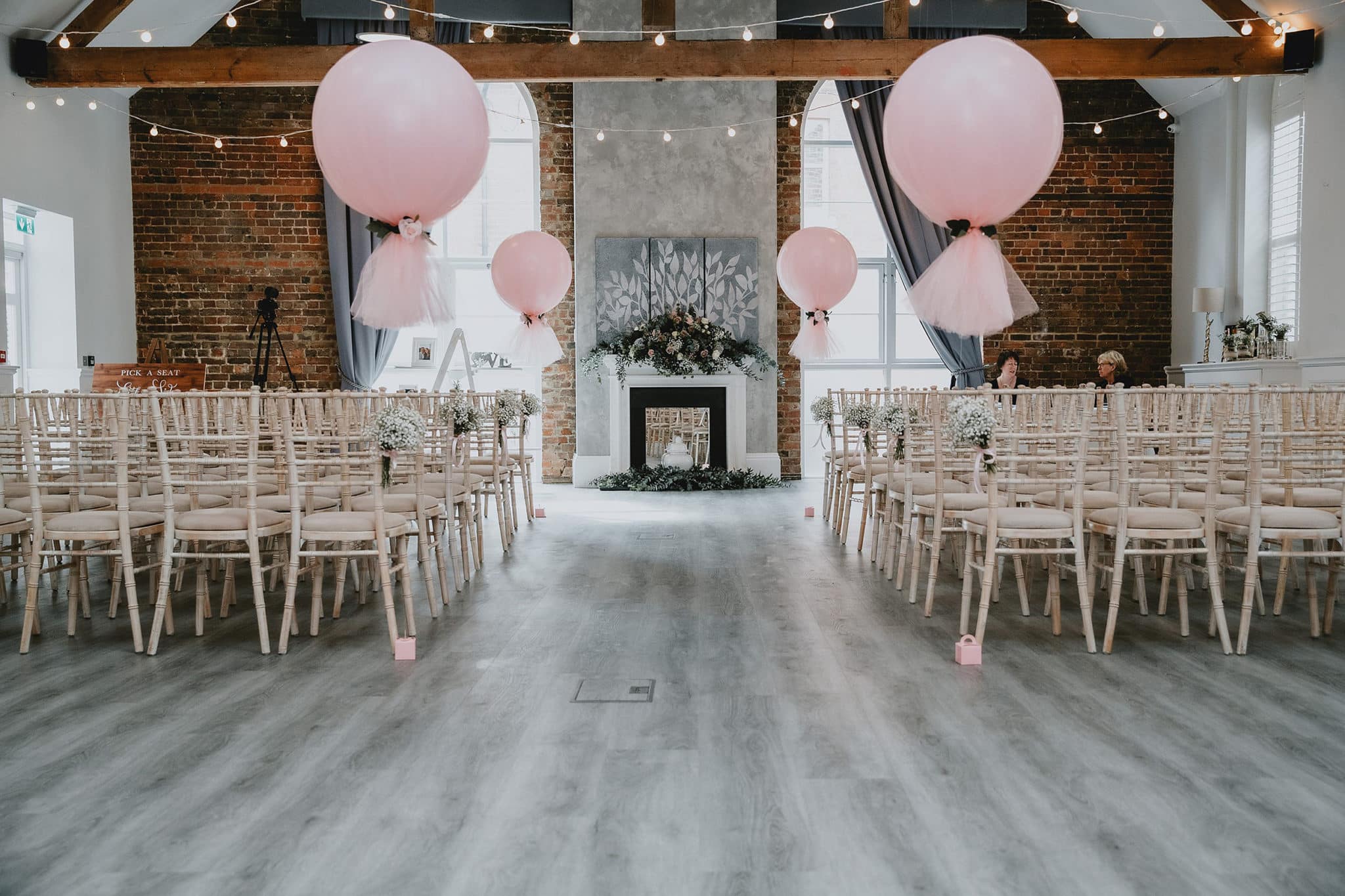 TABLE DECORATIONS
Candles are not the only way to decorate your tables. From napkin colours to table numbers, centrepieces to name cards, this is the part that you can really have fun with. This is where your guests will be spending the majority of the reception, so get creative!
Table Names/Numbers – Whilst there is no reason not to use numbers, table names are a great way to add a bit of personality to your venue. You could echo your theme; if you're having a travel themed wedding, you could name the tables after all the countries that you have visited as a couple. You could tell the story of your relationship, with photos from the years you've been together. If there are any bands or albums that are significant to you as a couple, use those. Think of it as another opportunity to tell your story on your wedding day.
Place Cards – Place cards don't need to just be practical. You could print your own, keep it simple with white folded name cards or get them written by a calligrapher.
Centrepieces – Tablecloths will usually be provided by the venue – normally in white or ivory – giving you a completely blank canvas. Flowers, fresh or dried, make a very simple but aesthetically pleasing centrepiece, as do candles (just make sure that you're allowed an open flame, otherwise you'll have to use LED ones instead). You could use pictures of you and your partner, either hilariously embarrassing ones from childhood or more posed, romantic photos from across your relationship. Whilst you could use photo frames, mini easels are another sweet and inexpensive way of showing off these snaps.
Wedding Favours – You can easily show your appreciation for your guests without breaking the bank. Sweets or baked goods always go down a treat, as do miniature bottles of alcohol, which are great for when somebody makes a toast. You can get hangover kits, personalised wedding coins or even custom temporary tattoos with your faces on it; go as wacky or as personal as you like.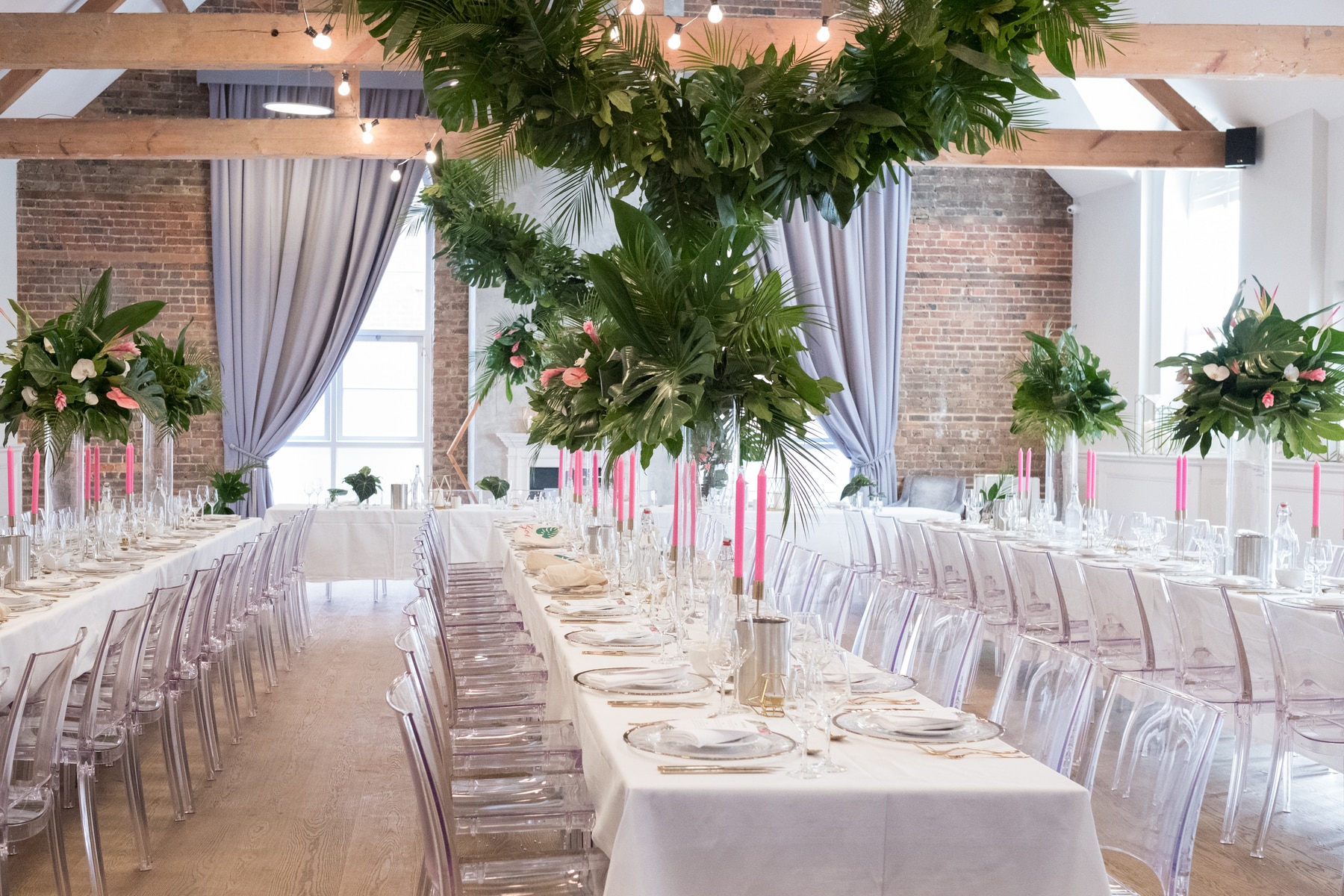 When it comes to your table, the main thing is not to go too overboard and remember the shape and depth of the table – you want guests to be able to see and speak to each other.
No matter what you have planned, we would love to help you host your perfect ceremony or reception. To say "I do" at One Warwick Park Hotel, get in touch with us here.