February half term is coming up, your children have been counting down the days since Christmas and now with the last week of school coming up you are now struggling to think of things to do with your children over the half term period. At One Warwick Park we are guaranteed to keep your children entertained.
CALLING ALL CHOCOLATE LOVERS…
Enter a magical dimension filled with chocolate that would even impress Willy Wonka, One Warwick Park's Golden Chocolate Tea! The afternoon tea starts off savoury with sandwiches and coronation chicken in a mini brioche bun, then you enter into the magical chocolate concoctions with delicious treats, including a dark chocolate ticket, blueberry mousse in a chocolate cone and candy floss. This is any chocolate lovers dream, your children are guaranteed to feel like they have just been to famous chocolate factory.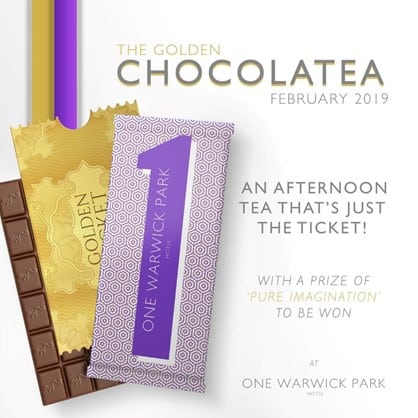 HALF TERM DOESN'T MEAN NO TIME TO RELAX…
Have a mother and daughter spa day experience at Coco Blush. Treat yourselves to a mother and daughter manicure and pedicure, you will just adore being pampered whist having very important bonding time. After you newly manicured nails why not show them off by taking a stroll down the beautiful Pantiles located right outside Coco Blush.
Call us to book in your mother and daughter manicure and pedicure now on
01892 514442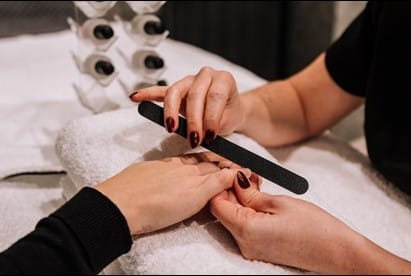 FIND THE TREASURE…
At Bewl Water there are lots of exciting activities for the kids! Including laser tag, cycling, two soft play areas and much more. Bewl Water also has a special activity on for your little ones, Bewl Water has their very own treasure hunt! All you have to do is collect a treasure map in the café and collect 8 things to help the captain get the ship sailing again. The items have been blown about around the woods above the playground by the ship wreck.
To book please call 01892 890000 or info@bewlwater.co.uk



Join us at The Brasserie at One Warwick Park Hotel for a delicious meal, bring all the family together and enjoy each other's company over a meal you will not forget, with welcoming staff, delicious locally sourced food and not to mention the beautiful contemporary interior, you will have a fantastic meal. If this isn't enough 'kids eat free' in SEVENTEEN over the half term period. Book you table now, please call us on 01892 520587.