As the most romantic day of the year approaches, whether you are single or happily taken, this is your chance to spread the love to your friends and family and wish them a Happy Galentines.
Whilst people associate love with romance, it is easy to forget that love is all around, the powerful bond between girlfriends is something to be celebrated and we are going to give you ideas to do just that!
But what is Galentines day? Galentines is a day to start new traditions and be with the ladies who are there for you during your ups and downs. To celebrate the bond between your gal pals and most importantly have fun.
From a boozy bottomless brunch to a night of relaxation, we've got the perfect list of Galentines ideas for a night that may wake you up with a sore head, but you won't want to forget!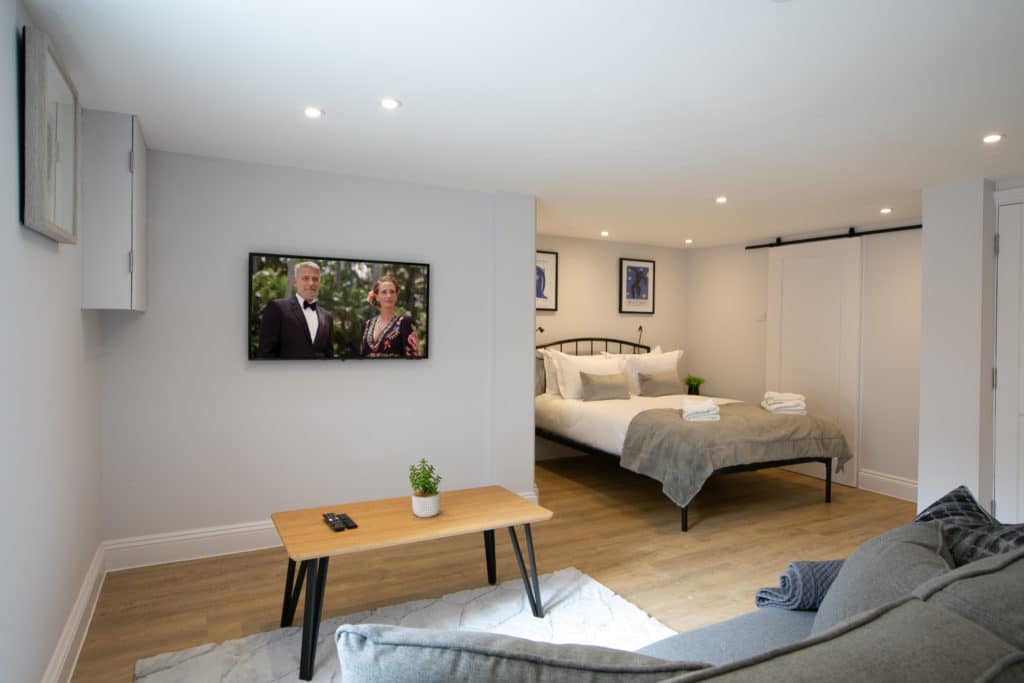 Chilled ideas
Weekend getaway
Galentines is the perfect excuse to gather your best friends and getaway for the weekend.
Salomons Estate is the perfect place to spend time in a stunning estate and relax. Stay in one of their cosy cottages for a rural retreat, whether you want to self-cater, indulge in Salomons Estate's pub and dining or even head into London, they have it all. With just 10 minutes from direct transport into London you can head into town and return to stunning accommodation. To enquire, email leisuresales@salomons-estate.com.
One Warwick Park also has remarkable accommodation or a self-catering town house situated in central Tunbridge Wells, a stone's throw away from the famous Pantiles for you and your girls to stay. The House is a quirky modern, convenient, and luxurious property. The ground floor allows parties of up to 8 people to get together, dine and relax. The open plan design makes catering effortless and perfect for a cup of tea or a glass of wine after exploring the garden of England.
Combine this with a bottomless brunch at The Brasserie from 11am – 2pm or a cocktail making class and you have the perfect getaway. To enquire, contact sales@onewarwickpark.co.uk.
Wine swap
A good wine and even better food, what more could you want? Bring your favourite wine and snacks and have a night spent sipping on your besties favourite wine and treats. Perhaps combine this with a movie marathon or pamper night and you have the perfect chilled evening.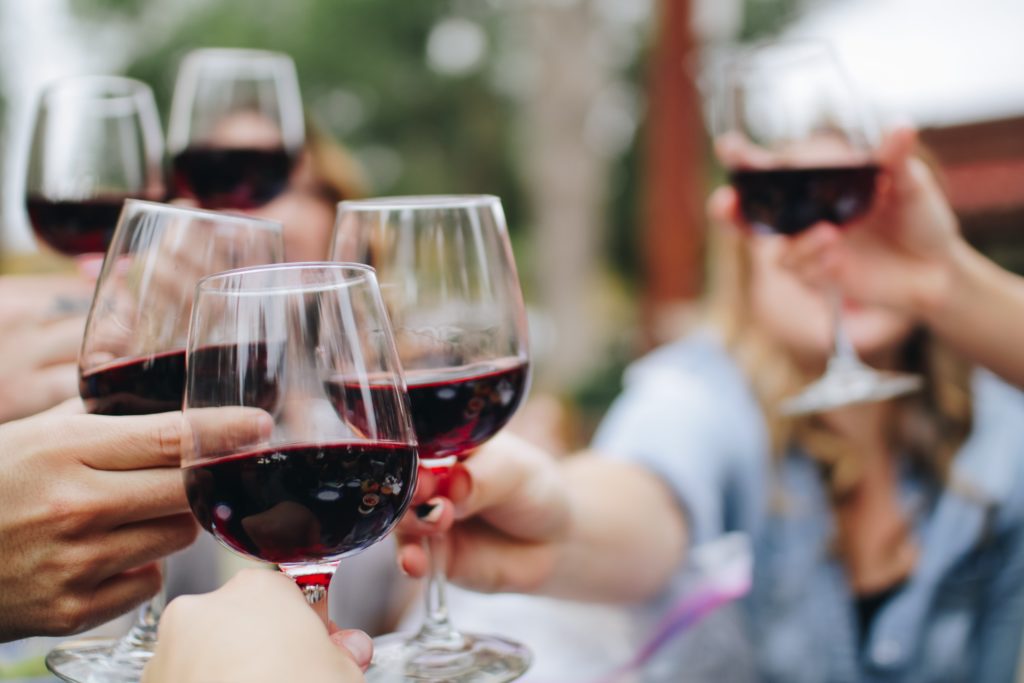 Boozy ideas
Games night is an easy way to combine your favourite drink (preferably alcoholic) with fun games to have a night of belly laughs and booze. We have put together 4 games to try:
Never have I ever
Unveil your besties deepest, darkest secrets and find out the juicy gossip with a game of Never Have I Ever.
Simply take turns in saying the phrase "never have I ever…", followed with something you have never done. It can be cheeky, funny, or even mischievous, you choose! Whoever has done that action has to drink, so if you are the cheeky friend, be prepared to feel a little bit (or a lot) tipsy.
Straight face
A game full of ridiculous and inappropriate sentences, what could go wrong? All you must do is keep a straight face… Just write down any sentence that is impossible not to cackle at and put them into a hat, players choose a slip of paper and attempt to read aloud the sentence without even a little smile. If you fail to keep a straight face, guess what, you drink. Good luck!
Prosecco pong
Instead of chugging beer, make it a bit more elegant-ish and down prosecco instead. The game is all about aim. Set up 6 cups at each end of a table (preferably a rectangular table). Then use a ping pong ball to throw into the other team's cup, if you shoot correctly and score into a cup then the opposing team must drink that cup of prosecco. Continue until all the cups have been drunk, the more you drink the harder it gets!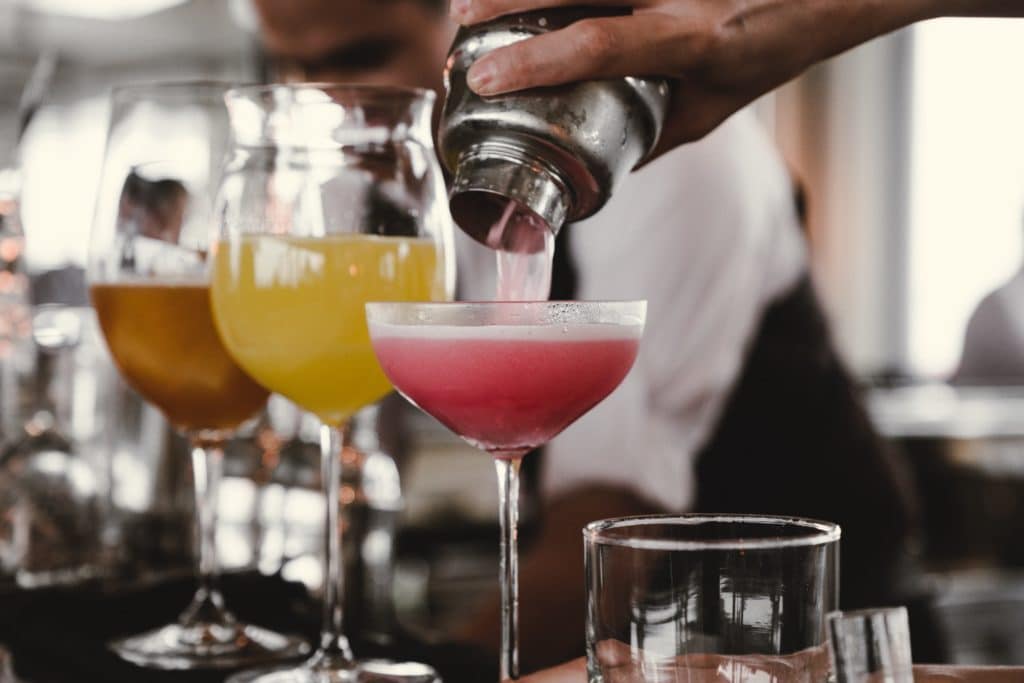 Cocktail making
There ain't no party like a cocktail party, are we right! Join us at One Warwick Park and let the MIX-IT cocktail making classes come to you. Choose your favourite cocktail and mix it like it's hot to create a concoction that will blow you away.
Confidence
How confident are you? Start with a cup in the middle of the table, pass a coin around and have all the gals take turns in flipping the coin. Before flipping it the players whose turn it is, pours a portion of their drink into the cup in the middle of the table. This can be a little or a lot depending on how confident you feel… Before flipping, guess heads or tails, guess wrong and you drink what you poured into the cup, guess right and the coin moves onto the next player who will then add to the middle cup once again.
Bottomless brunch
Bottomless brunch is a world where day drinking is encouraged and the phrase 'it's 5 o'clock somewhere' is the sentence of the day. The new trend to sip cocktails with a plate full of hash browns surrounded by your girlfriends is one you don't want to miss out on.
Lucky for you One Warwick Park has now introduced Bottomless Brunch at The Brasserie! From 11am to 2pm every weekend you can sip on bottomless prosecco, bellinis or mimosas with a side of your favourite dish from our brunch menu; a perfect way to cheers to your besties.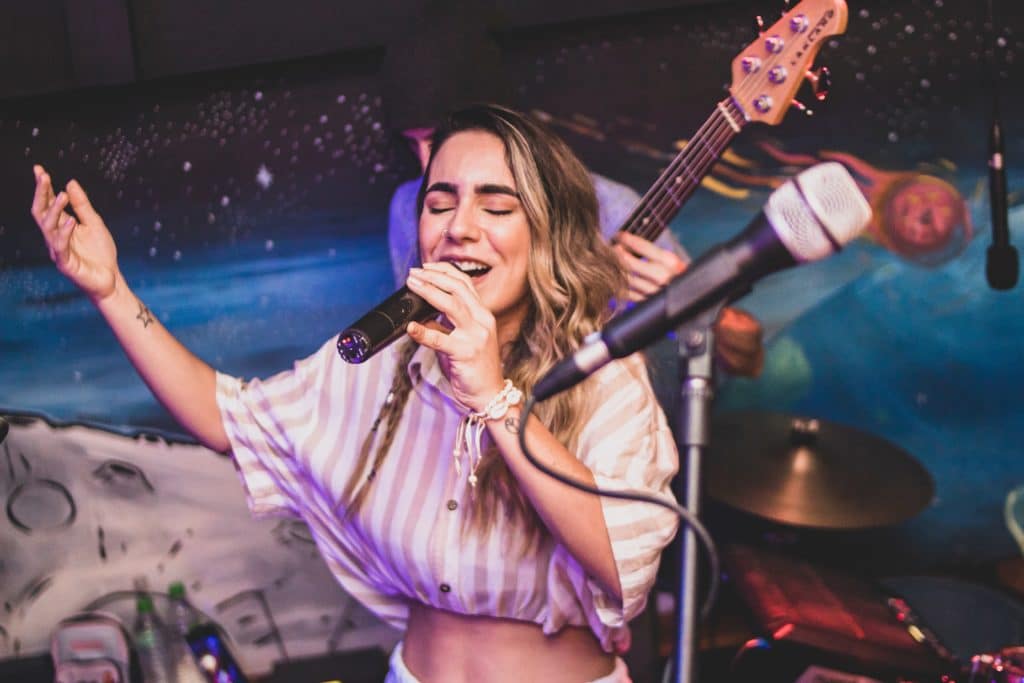 Funny ideas
Karaoke night
Whether you find a karaoke bar near you or buy a microphone for £10 off Amazon for an at home extravaganza, you are bound to be in for a night of laughs and even a bit of funny cringing. You never know you may find the next X-factor winner!
At home photoshoot
Get into your most powerful, outfits and strike a pose! Embrace your inner Gigi Hadid with an at home photoshoot. Simply put up a white sheet as a backdrop and wear your, craziest, most stylish, and definitely funniest outfits to pose with your friends to look at in years to come.