At One Warwick Park Hotel, we pride ourselves on offering a luxury guest experience in the heart of Tunbridge Wells. The hotel was designed with luxury and comfort in mind and with attention to detail of paramount importance. From bespoke staff uniforms to the hotel's signature scent, and taking inspiration from trailblazing brands, such as Chanel and Virgin Atlantic, we have carefully curated a brand image, leaving no small detail untouched.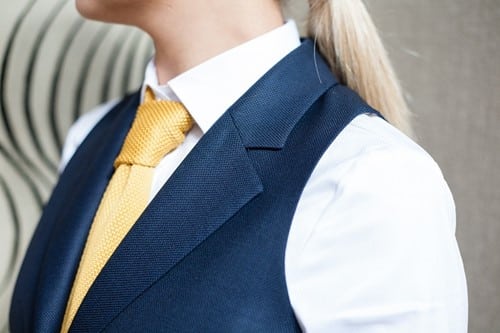 This level of care is extended to our staff uniforms, with the aim of making staff 'stand taller and smile more willingly'. The One Warwick Park Hotel Style Guide provides guidance for hotel staff on all elements of their personal styling and appearance to ensure a high end and consistent image.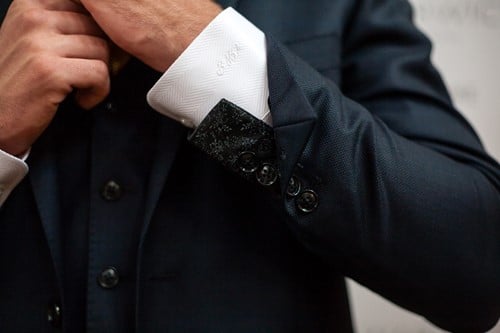 Uniforms are an elegant affair designed by French couture designer, Nicole Manier. Bespoke slim fit-suits are tailored from 100% British superfine navy-blue Merino wool and paired with crisp white cotton shirts with a classic herringbone weave. Silk ties and scarves in shades of navy and gold result in a cool, classic ensemble. "I wanted the uniforms to reflect the hotel's cool and contemporary interior whilst also being comfortable and stylish" said Manier.  "There's a secret to looking elegant and relaxed in any situation…. [and] the secret is couture."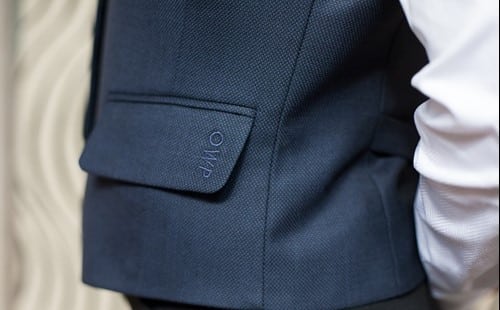 The 16-page 'his' and 'her' sartorial guide, covering hair, make-up and even nail polish, has been specifically created to maintain a signature style centred on simplicity which "complements and enhances, not masks".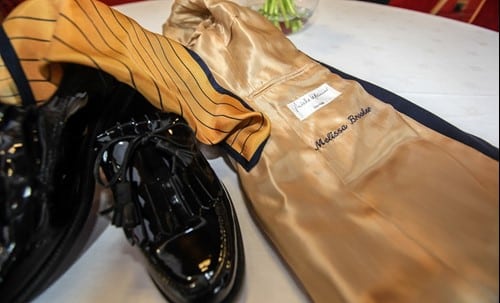 Louise Clark, Managing Director of Markerstudy Leisure, owner-operators of One Warwick Park said "We feel that a big part of how you behave is driven by how you look and feel in your clothes. It is one of the first things that a guest will notice (along with a smile, grace and overall body language). Our investment in a high-quality, well-fitted uniform and Style Guide is so that our staff can feel confident all-day, every-day and feel proud to represent themselves and One Warwick Park."
The investment in a signature style also extends to the hotel's fragrance with a bespoke One Warwick Park Hotel scent created by spa extraordinaires, and One Warwick Park Hotel wellness partner, Temple Spa. Described as 'uplifting, clarifying and building confidence' and developed to enhance the mood of the space, the 100% natural wax blend fragrance uses oils of lemon, bergamot, lime, basil, thyme, lavender and rosemary with a spicy, woody undertone of cedarwood and twist of patchouli and cardamom.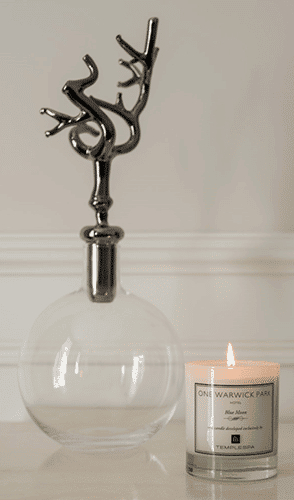 One Warwick Park Hotel aims to provide guests with a truly memorable experience and to not only meet guests' expectations, but to exceed them. We believe that our attention to detail and dedication to everything we do helps to create a beautifully luxurious experience.