2020 has been a difficult year for everyone, especially if it was the year you were due to marry the love of your life! However, love doesn't have to be cancelled this year… your wedding ceremony can be as special as ever, with even more of an intimate and personal touch.  At One Warwick Park Hotel, we will make your special day feel truly bespoke, magical, yet still safe!
Here is a little insight into the changes for 2020 weddings and ceremonies and how your day will still be special and memorable…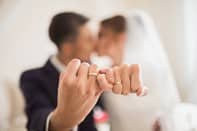 MAXIMUM PEOPLE AT YOUR WEDDING CEREMONY– 30 GUESTS
Marriage is a beautiful and vital part of our life and society, uniting couples starting a new life together. Although the ceremony and the marriage registry is a necessary part of the day, the reception is also extremely important. Your wedding reception celebrates your magical day with your loved ones making the marriage known to one another, and bringing your friends and family together. In these times this could not be more important.
In line with the current COVID-19 guidelines, you are allowed a maximum of 30 guests at your wedding, in a 'COVID-secure' venue. Your wedding or civil ceremony at One Warwick Park can still be the day you've dreamed about, but with a unique twist. Your special day will be more intimate and surrounded by the ones you truly love, can make your day even more memorable than ever.
The team at One Warwick Park will look after you from start to finish ensuring your day is truly unforgettable, and, you still get to throw your bouquet!
Note: The maximum of 30 guests includes anyone not employed at the venue, such as photographers, videographers etc.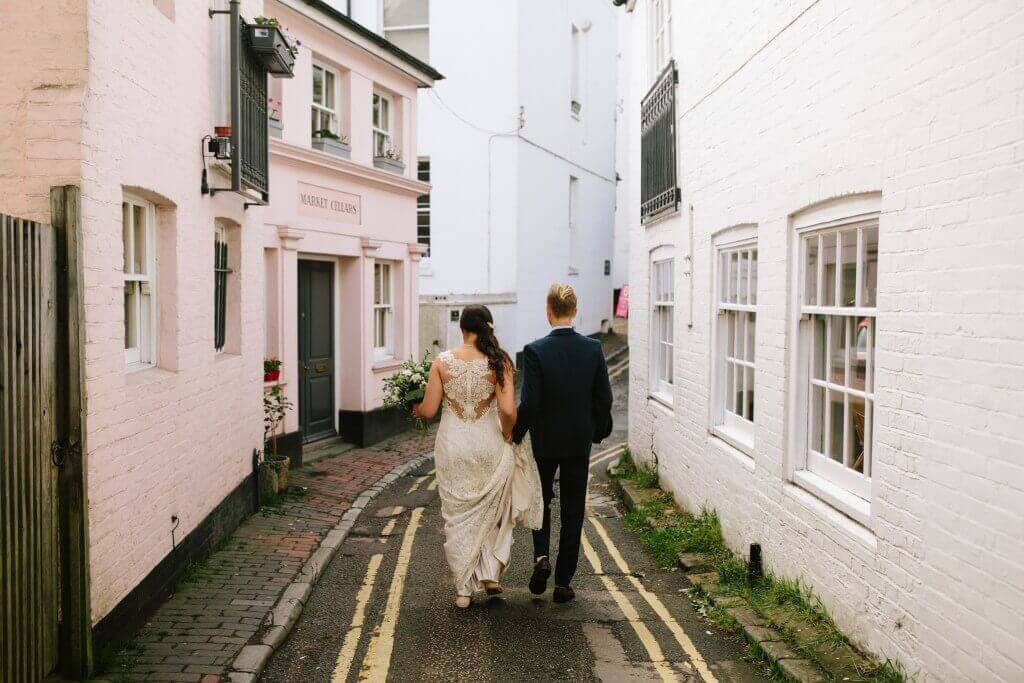 SOCIAL DISTANCING IS REQUIRED
Different households will be required to stay one metre plus apart throughout the wedding or ceremony. We can still offer you nibbles and fizz to start the celebrations, but socially distanced  or seated rather than standing. We've implemented one way systems, discreet sanitising stations throughout our venue and even bespoke screens should the need arise. You can still enjoy our fabulous service and delicious food at your celebration. Our team will take care of everything. Our bedrooms have also been cleaned and sanitised for your protection and all our guests receive miniature hand sanitiser to use during their stay with us.
Tables at the reception will be a maximum of six guests.  The six should either be from the same household, or different households on one table, but they must be socially distant up to 2 metres or 1 with mitigation.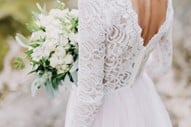 FACE COVERINGS
Face coverings will be required for all  guests at the wedding ceremony and  the team at One Warwick Park Hotel will also be wearing face coverings. The lucky couple will not be required to wear a face-covering and those officiating the ceremony will also be exempt.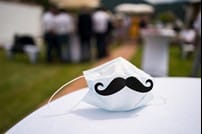 ENJOY
The most important rule is to enjoy your big day.  Yes, things may be a little bit different and not exactly how you imagined your wedding, but it will be truly memorable for all the right reasons.
The most important thing about your special day is to celebrate the love and commitment to each other,  and don't forget, LOVE IS NOT CANCELLED…