Today is officially 'National Employee Appreciation Day'! Without our outstanding employees we wouldn't be what we are today. Each and every individual employee is an asset us at One Warwick Park and today is a chance to celebrate all of their hard work.
Here we share our top tips for you on how to show appreciation to your employees!
A simple 'well done'! Simply saying well done or a congratulations for good work is under estimated. Sometimes the small things matter and this is one of them. Telling someone that they have done good work can make their day so much better.
Say 'thank you' – a lot of hard work can sometimes be taken for granted, when employees go over and above a rewarding 'thank you' goes a long way!
Recognition – yearly, monthly or even daily- you can show your appreciation to your staff by giving out rewards, whether that is an award, voucher or simply word of praise.
A celebration, show your thanks by throwing a party, whether this is at Christmas or in the summer give your employees a reason to celebrate their hard work!
Listen, sometimes we just need to listen to our employees to show how much we appreciate them. Encouraging teams to have their say, opinions, business ideas and generally how they are feeling really does help in showing your appreciation!
Recently we have had an interview the outstanding Kenneth Barlow, Duty Manager, about his day to day life at One Warwick Park Hotel…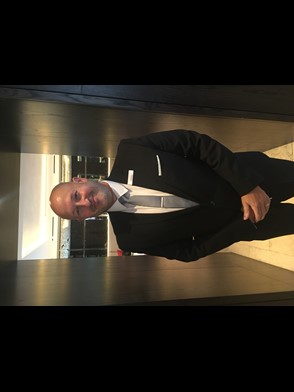 What is your job role?
Where do I start to sum it up?As a member of operations management I assist with the day to day operation of the hotel. From supporting all department with any challenges or issues that may arise also making sure the hotel stay a safe and happy environment for staff to work in and guest to stay in.
What time do you wake up?
Depending on shifts the earliest is 5am, nice and early to prepare for a busy day!
Do you start you day with a Tea or a Coffee?
Tea with 3 to 4 sugars first thing in the morning…
What is the first thing you do when you get to work?
Greet the team with a good morning and a smile. Catch up time with the night/duty manager on what has happen though the night or day and update myself on the day ahead with any changes. Then I am ready to take on the day.
 What is your favourite part of your working day?
I don't really have a favourite part, as I enjoy all my time here. However I love it when we see lots of happy guests, and I know I have helped contribute to that!
 How would your team describe you?
My team describe me as a very personable person who is very hardworking and very willing.
What makes the company special to you?
This is the only company I have worked for that care and look after the health and well being of its employees and feel proud to work for such a trusted and reputable company.