Valentines Day is right around the corner, and it can be hard trying to think of the perfect gift to get a loved one. Whether you are celebrating with a partner or maybe with your girls it's the ideal time to get the ones that mean a lot to you a gift. Here are seven helpful gift ideas you can get your loved one to show them how much you care this loving season.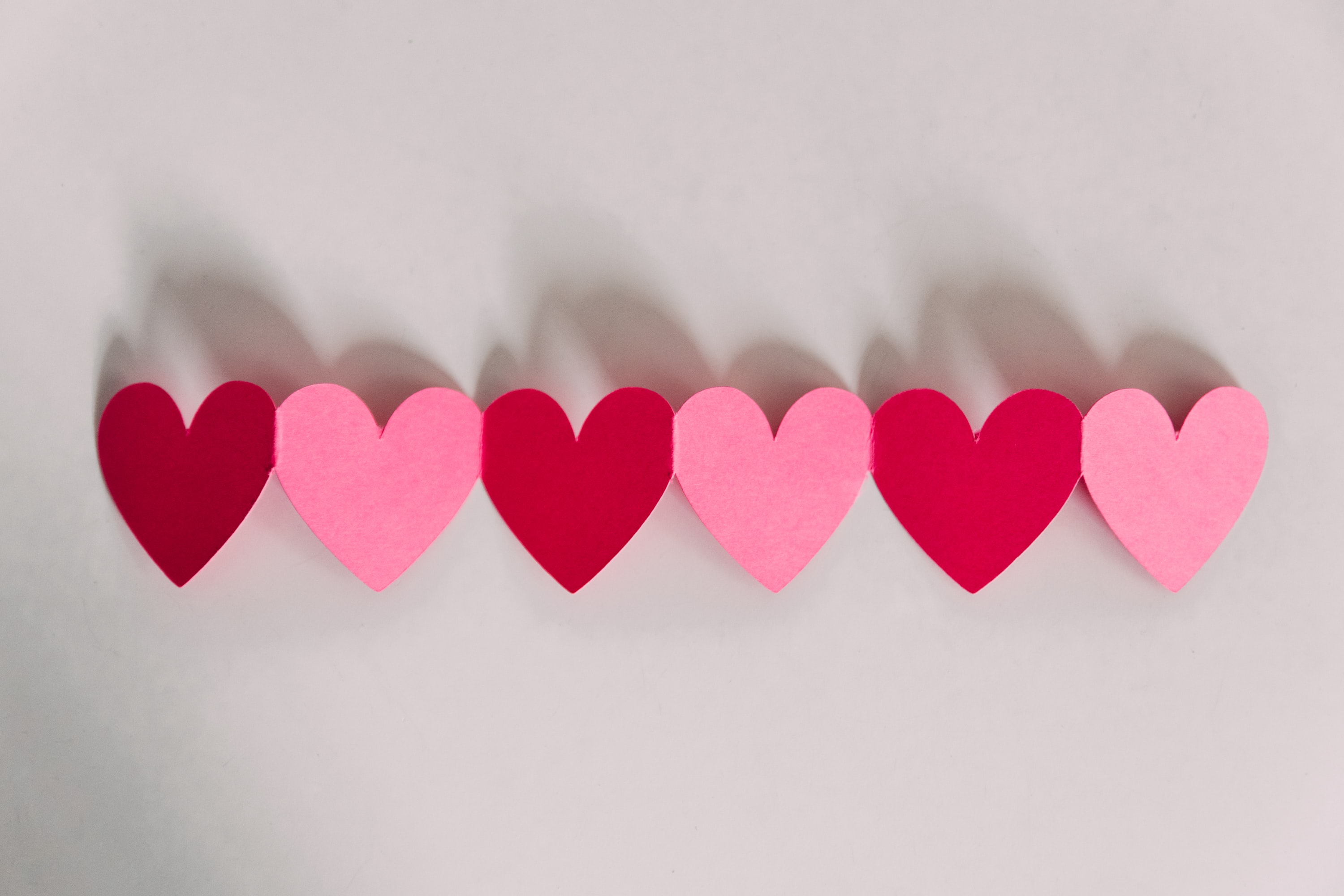 1. Flowers! You can't go wrong with a beautiful bouquet of your Valentines' favourite flowers. As cliché as roses sound, it's a guarantee that your loved one will appreciate them (even if it is a last-minute run to the supermarket.) Flowers for centuries have been given as a gift of love, this goes back to wealthy people giving flowers to decorate their home, flowers also make the perfect gift because of their staying power. Even once flowers have begun to die you can dry them out and keep them forever.
 2. Continuing with the theme of cliché, chocolates are always a brilliant gift idea if you are stuck on what to get someone. Everyone loves chocolates and the best part is no matter your preference there is a chocolate out there that caters to everyone's taste buds. Whether you're a dark chocolate lover or maybe a white chocolate fan or perhaps you are vegan, there is a chocolate out there for everyone.
 3. Now we have covered the simple but effective clichés let's think about some gifts that are a little more outside the box. A little romantic getaway might just be the perfect gift for someone with a busy lifestyle. Here at One Warwick Park, we offer the most romantic rooms to celebrate Valentines Day or any occasion. One Warwick Park also offers to add that touch of romance to your stay that you need. Special touches like a complimentary glass of prosecco and rose petals on the bed are the delicate romantic traditions you need on this special day.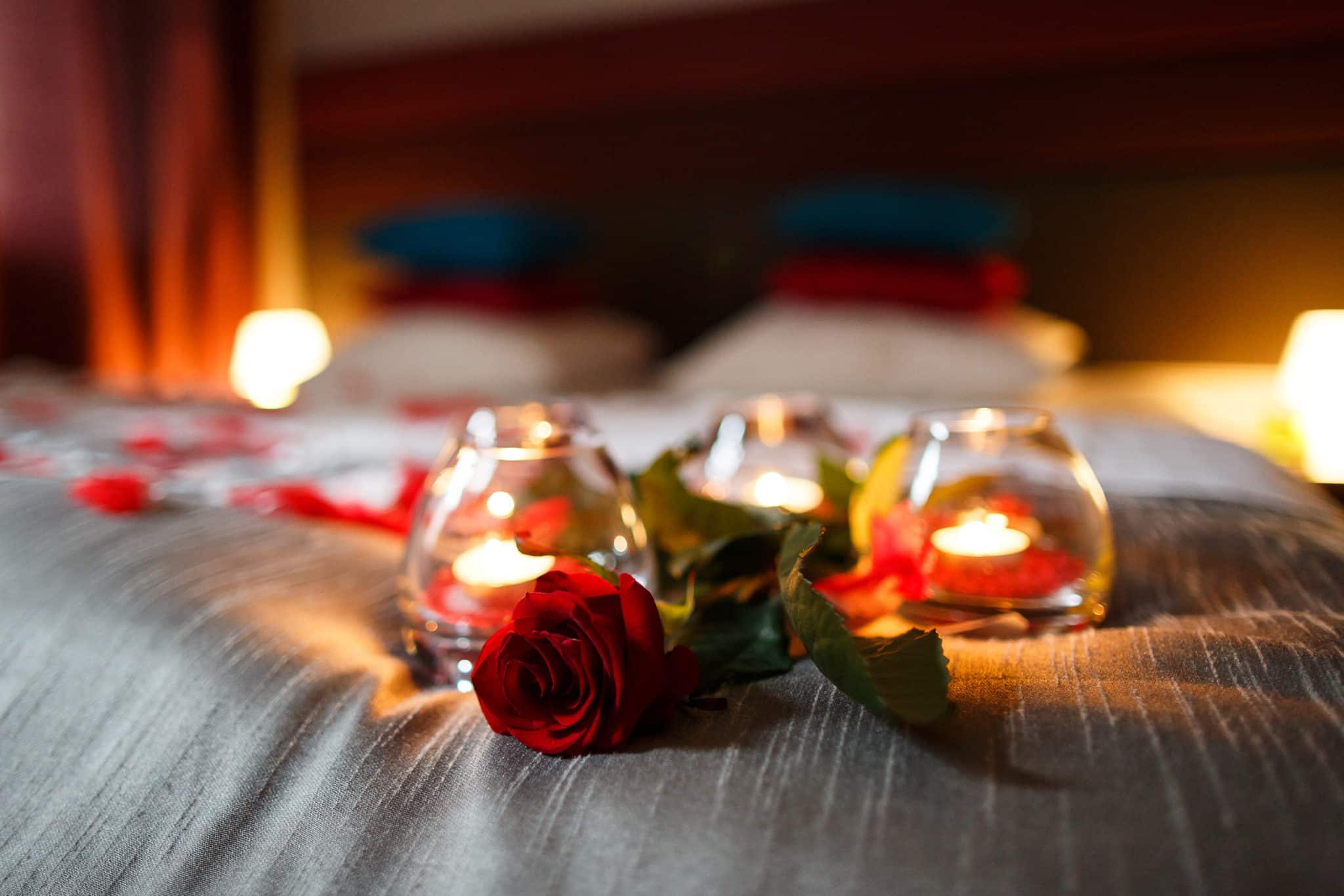 4.  You don't have to spend lots! These past couple of years have been difficult for everyone, making the perfect gift seem impossible. It's important to remember that you don't have to splash the cash to show your loved one how much they mean to you, things like going on a winter walk date would be a perfect idea if you're not able to spend too much this year. There are plenty of beautiful walks in and around Kent that you can visit, places like Salomons Estate has 36 acres of beautiful gardens to explore. What couldn't be more romantic than strolling around a beautiful estate hand in hand with your loved one and you can even stop off and have a coffee after your long walk. This is the ideal date idea if you and your partner are in the middle of saving or are just not big Valentines Day lovers as it is a subtle romantic activity you can do on Valentines Day or just any weekend.
 5. Think outside the box! We understand it can be hard to think of a gift that your special someone hasn't had before or to think of something that blows their mind. It's key to remember that the world is your oyster when finding a gift, the chances are something completely out of the box that you have thought of has already been done meaning you can buy it. Something that has become increasingly popular is food and drink tasting sessions. Wine tasting is of course extremely popular and very romantic. Think about it, you and your loved one tasting beautiful wine with each other, it's all about igniting the senses, tasting all the different notes in the wine, smelling the sweet aromas, and looking into your loved one's eyes. If that doesn't sound like the ideal romantic gift, I don't know what does. The great thing about tasting sessions is there is something for everyone, cheese, beer and even chocolate, so if drinking isn't your thing there is plenty of other things to try and enjoy together.
6. The perfect scent! Perfume is the ideal gift for someone you know well, especially that special someone. The science behind perfumes and scent is straight forward, it comes from animals releasing pheromones when trying to seem appealing to a potential partner. This logic is why we wear and buy perfumes, when we wear a perfume that has a strong scent it makes us feel attractive and confident. Also, everyone loves to smell great and have a partner who smells fantastic as well. So, perfume is a great gift to give someone, not only Is it a luxurious gift but it is also a great way you can discover new perfumes when someone else is buying one they think you might like its intriguing to see what scents they are drawn to.
7.  Food! Whether you're a foodie or just want a nice place to take your Valentine, our restaurant STEAK makes the ideal setting for a romantic meal. For me, the perfect gift is being wined and dined, it really is a gift that keeps on giving, a delicious meal, gorgeous wine, and a romantic setting. Going out for a meal makes what to some may seem a normal day special, even If you're not a big Valentines Day lover having a meal out gives you something to look forward to. Our restaurant STEAK this year is going all out with the romance, February 14th we have live jazz musician Dan Harris providing a beautiful ambience while you dine on delicious food, we will also be handing out a rose to your Valentine.
Now that you have an idea of what to get a loved one, friend or even yourself it's important to remember that this season is all about love, every kind of love. We hope to welcome you to One Warwick Park this Valentines Day, and we hope you have the most magical day, however you choose to spend it.
With love One Warwick Park