Wedding photo subjects – that is, the people who actually appear in the pictures – are important.
But – and this is a big but – location is arguably even more critical.
Why?
The answer is simple: people can look their best wherever they go, but locations are fixed. Once you choose a wedding venue, the quality of the surrounding environment dictates how good your photos ultimately end up looking.
A lot of couples run into trouble with their wedding photography because their venue lets them down. They spend thousands on hiring the perfect photographer, only to wind up with disappointing, uninspiring results.
You do not want to be that couple!
Here's what to do:
Choose A Location That Reflects Your Personality
According to statistics, manor houses are the most popular wedding location with 26 per cent of couples choosing them. Barns come in second at 18 per cent, then city hotels at 14 per cent, and garden at 8 per cent.
When choosing a location, it's critical to bear in mind the impact it will have on your wedding photos. Ideally, you want a location that reflects your personalities as a couple.
Going to a country manor is okay, but if you're the type of couple who prefers the city scene, then this doesn't make a heck of a lot of sense.
Similarly, barns might offer a lot of space, but are they opulent enough for you and your guests? Possibly not!
Choose A Location That Offers A Variety Of Contexts
Here's something that we can't emphasise enough: always choose a location that offers contextual variety.
What do we mean by this?
Take One Warwick Park, for instance, a pre-eminent wedding venue in Tunbridge Wells, Kent. The hotel is a joy to behold and offers custom-made furnishings and bespoke walnut furniture. However, the thing that really makes it stand out is its location. It's extremely close to the world-famous Pantiles, a borough that offers fabulous architecture and idyllic backdrops for wedding photographs. And that's why so many couples choose it.
Choose A Location That Fits Your Desired Photography Style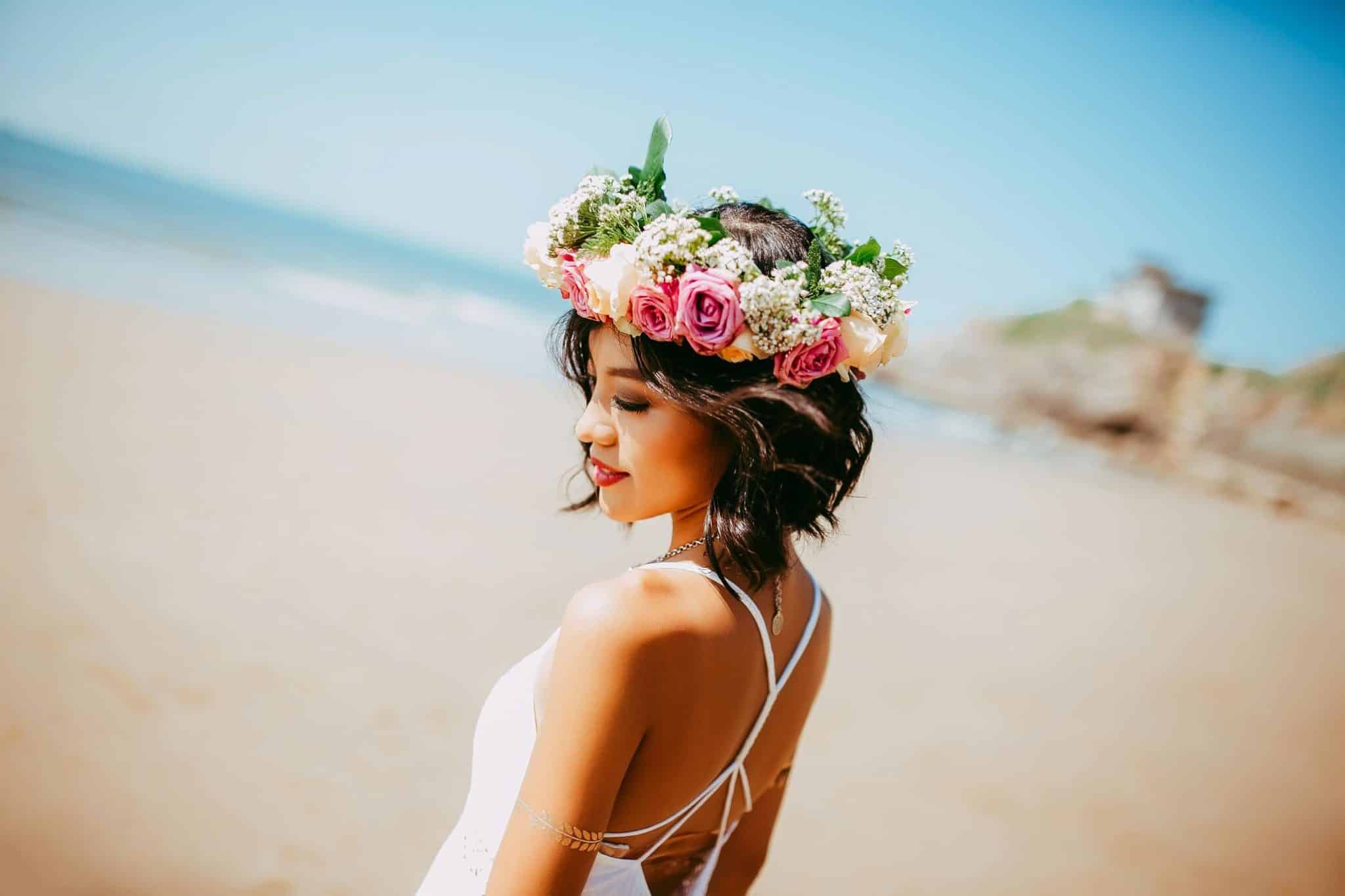 Lastly, think about how the style of the location will fit your objectives for your wedding photography.
Some couples love natural outdoor settings and want their wedding photos to reflect the beauty of the natural world. Others prefer the hustle and bustle that city-shooting brings.
When it comes to location, never limit your thinking. Here are some themes to get the wheels in your head turning:
Industrial – characterised by traditional equipment, cogs, wheels, pulleys and pistons
Pastoral – characterised by hay bales, straw, wild-growing flowers, reeds, and golden sunsets
Magical – characterised by turrets, crenellations, towers, gothic architectural elements, hidden rooms, secret doors, bookcases and gargoyles
Traditional – characterised by wooden beams, period fireplaces, ornate gardens and fountains
Classical – characterised by columns, sculptures, elaborate landscaping, and marble
Seasonal – characterized by sandy beaches, leafy tropical forests and blossom
There are many other creative avenues you could consider, but you get the idea: the type of background you choose massively impacts how your wedding photos ultimately turn out.