It's the middle of January… the novelty of 'Dry January' is starting to wear off and has slowly become 'Damp January'…at least we tried! To celebrate a dry-ish two weeks why not try one of our three-ingredient cocktails, easy enough to make at home and equally as delicious!
Mimosa
This easy recipe consist of 2 thirds Prosecco, 1 third orange juice and a tablespoon of triple sec. Change up to peach puree instead of orange and replace the triple sec with sugar syrup for an equally tasty Bellini.
Espresso Martini
This classic is actually really easy to make, simply shake up 1 espresso shot, 1 measure of coffee liqueur and 1 shot of vodka over ice, then pour in to a martini glass. To sweeten simply add sugar syrup to taste.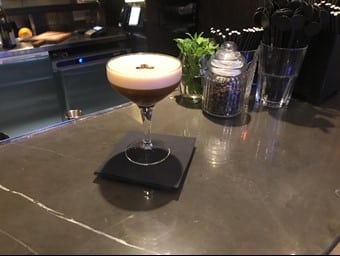 Moscow Mule
This super-easy concoction is made up of ginger bear, 1 shot of vodka and a squeezing of fresh lime, almost to easy!
White Russian
A creamy and delicious treat, shake 2 shots of vodka, 1 shot coffee liqueur and fill the rest of the cup with whole milk or cream and serve over ice. Serve without the milk for a Black Russian for a healthier alternative.
If you fancy something slightly more adventurous then head over to The Lounge at One Warwick Park Hotel. Our talented Cocktail Mixologists can mix you up a treat whether you prefer it shaken, stirred or on the rocks. Happy Hour takes place every night from 5-7pm where you can enjoy half price drinks, including cocktails. To find out further information or book a table simply call 01892 520587.