From what age did you realise fashion was your passion? Have you always wanted to be in the fashion industry?
Ever since I got my first job in a womenswear boutique aged 16, fashion retail is where I have felt most at home and it's where I've always come back to. I love the buzz and excitement and how every day is different.
After doing a business degree and graduate scheme in my early twenties, I longed to return to fashion. So I moved to GAP as a manager at their flagship store and then I was offered a position at Harrods where I worked my way up for 8 years driving the sales and strategy of their Womenswear business. Then after having my daughters, I launched BORN AT DAWN to help women discover beautiful, effortless style with my focused edit of European discovery brands.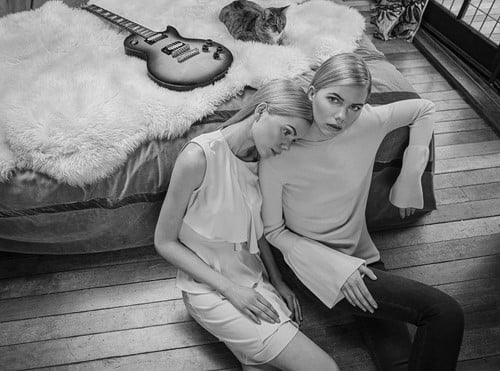 Top fashion icon?
I'm obsessed with the sixties – I love how the looks of icons like Francoise Hardy and Jane Birkin simply haven't dated and still look fresh and relevant today. To me – that is what style is all about.
AW18 Must have?
Our Jakke Leopard and Blush Faux Fur coat. It makes a statement big time but you know that you could bring it out again next year and love it just as much.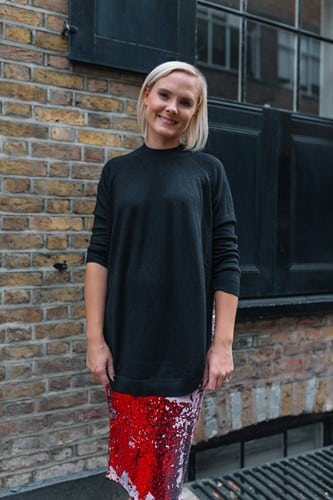 Describe your style in three words…
I'm always busy and so think these days my style would best be described as…
Effortless. Minimal effort to put together and I like a pared down easy look… even if I'm wearing a statement piece, I don't like it to look too "done".
Intuitive. I rarely plan my outfits ahead of time and I don't follow trends or rules. I wear what I'm drawn to in the morning. The key to this is having great basics to build base outfits around quickly- what I call "Wardrobe Heroes".
Comfortable. It's not really a sexy word but I truly believe that comfort is confidence and when you look and feel good in what you are wearing- that's when you look your best.
 
Best investment piece?
Leather leggings. They go with everything and always bring luxe to any outfit.
What is your one item of clothing you couldn't live without?
I wear our Selected Femme black jeggings so much that I have to have a spare pair in case they're in the wash. They're high-waisted and super flattering. I love them with an oversized shirt or with a blazer and a top or tee.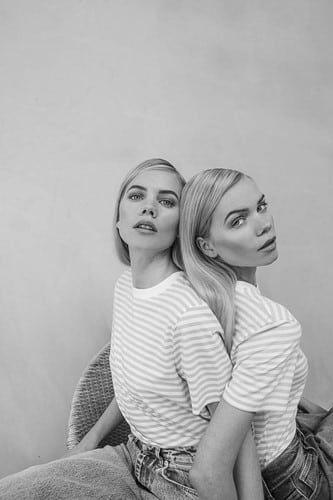 What is the biggest fashion faux-pas you see too regularly?
I don't believe in rules and think that you should simply wear what you like. I suppose my only faux pas would be wearing outfits you don't feel comfortable in or that just don't feel like you. Wear what makes you feel good and don't pay attention to anyone else.
Over the last century, which decade has been your favourite for fashion?
As I mentioned before, I love the sixties but I also love the nineties too. I love old pictures of the Supers- Cindy, Naomi etc, Courtney Love's grunge looks and Kate Moss's style from when she was first starting out.
What is the most common advice you give to those struggling with their wardrobe?
Firstly, ensure you have a good quality core pieces to build outfits around.
Secondly, as Marie Kondo recommends in her book- go through each piece in your wardrobe and ask yourself "Does this bring me joy?". Each piece should make you feel something or its worthless to you and needs to go.
Finally, carefully consider each item you buy. Don't impulse buy and really think it through and always ask yourself- could I bring it out next year and still love it just as much or is it the type of piece you will get sick of quickly? I think that's important for you to save money and in turn helps the environment too.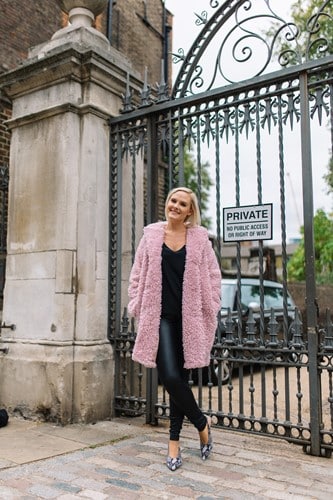 On Tuesday 13th November, you are invited to Victoria Genevieve's exclusive fashion event in collaboration with One Warwick Park Hotel. Here, Lucy from BORN AT DAWN will be showcasing her AW18 pieces!