Whether it is for Easter or Christmas, an afternoon tea is a fantastic treat for your family and friends to enjoy. Afternoon tea is a classic British treat, but where it was once a common afternoon affair, afternoon tea is now a rare treat rather than a regular occurrence. Offering the perfect opportunity for friends and family to catch up and enjoy themselves, afternoon tea is a lovely way to enjoy an afternoon.
With Christmas coming up soon, there are plenty of people in your family who you want to treat to an afternoon of pampering. Booking an afternoon tea for your friends and family is a great way to show them a fantastic time. Particularly good for a nibble after a long day Christmas shopping, making your afternoon tea a festive delight is a great way to kick of the festive season.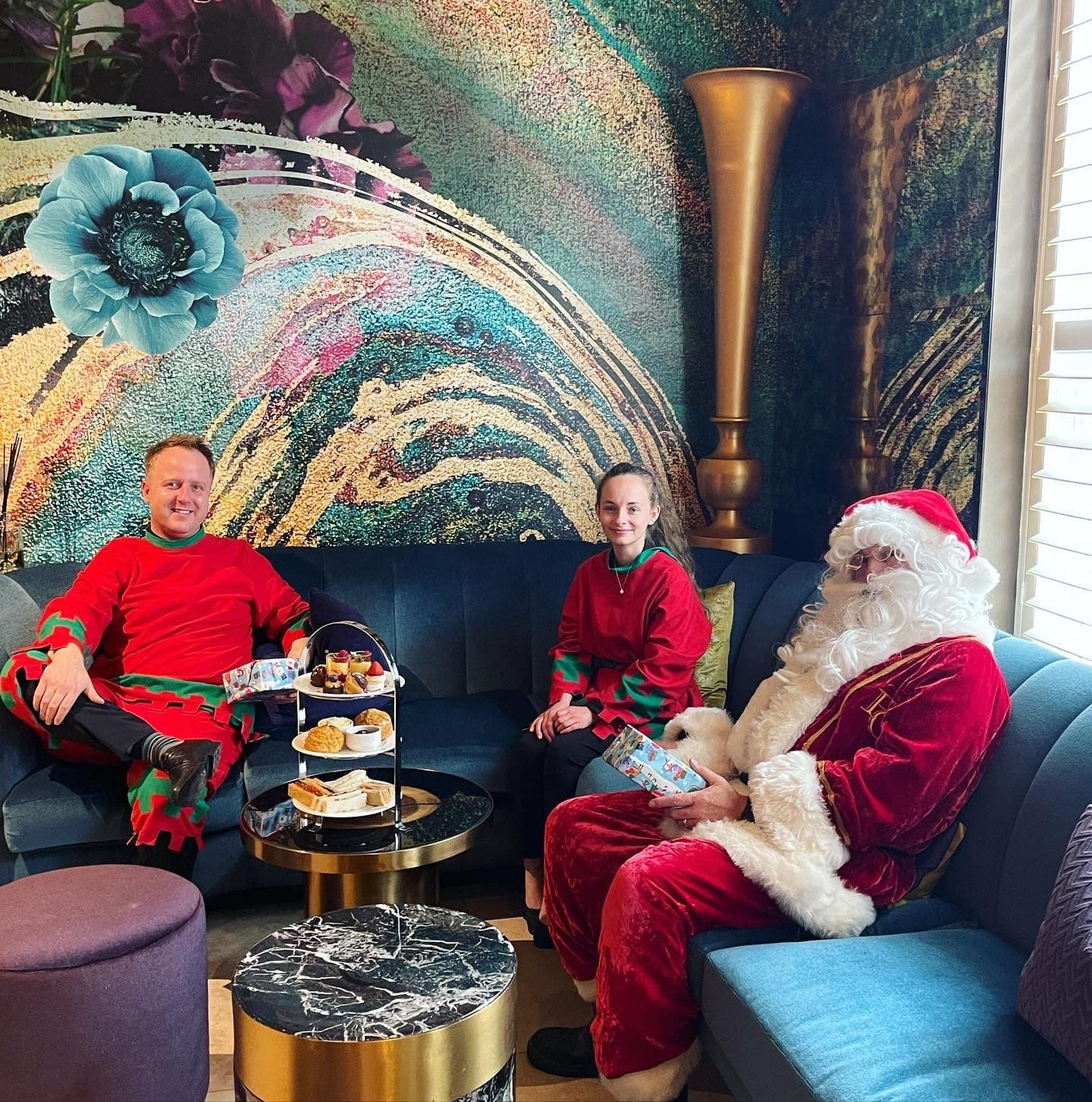 History
Despite having been a fond British tradition for centuries, the actual content of this tradition has changed very little. While afternoon tea is now more of an affair for a birthday treat or a holiday celebration rather than something to be enjoyed every day, that is more than anything due to the lack of free time in the afternoon rather than to any change in food culture.
Afternoon tea has been traced back to the 7th Duchess of Bedford, who complained of a sinking feeling during the late afternoon. During the 19th century it wasn't uncommon for people to wait until 8pm for dinner, as was the fashion of the time. The hungry duchess requested a pot of tea and cakes in the late afternoon to tide her over until dinner. Other ladies who were equally peckish were very enthusiastic about the idea, and soon afternoon tea was a practice enjoyed across the country.
Traditionally, afternoon tea is associated with summer parties rather than Christmas, but this doesn't mean you can't add your own festive spin on an afternoon tea. With so many fantastic Christmas flavours to experiment with, there are lots of ways to ensure your festive afternoon tea is perfectly arranged for the Christmas season.
The Spread
While historically afternoon tea was a treat that many enjoyed regularly, in more recent times many enjoy the delicious treats to celebrate an event or holiday.
Here are some of the main components of an afternoon tea and how they are enjoyed.
A huge variety of cakes can be served as part of an afternoon tea. While large layered cakes such as a Victoria sponge or a carrot cake are popular snacks to have as part of an afternoon tea, they are generally scaled down in size into little bites that are painstakingly decorated. From cheesecake to brownies, there is a wide range of desserts that can be included in an afternoon tea. However, most of them are made to be paired with tea, so lighter fruity flavours are among the most popular.
Fruits, icing, edible flowers and even marzipan will be used to create different colours and shapes that fit together harmoniously to create a beautiful spread. With the different stands and tableware used for their afternoon teas, the aesthetic appearance of the plate is often as important as the taste.
Tea is a passion that has enchanted the British people for centuries now, with the drink being the preferred breakfast and afternoon beverage across the country. For afternoon tea a full tea set, including a teapot with loose leaf tea, a milk jug, sugar and even lemon are often presented, so that your guests can create a cup of tea that is perfectly brewed to their taste.
While tea is the traditional option for an afternoon tea, coffee has become more popular in recent years and a well-made coffee can pair extremely well with an afternoon tea. If tea isn't something you drink often, then replacing it with a choice of coffee instead can be delicious. The richer taste of coffee with your afternoon tea can whet your appetite and there will be only crumbs left after you tuck into your afternoon treat.
Many afternoon teas are served with prosecco, champagne, punch or even cocktails tailored to fit the taste of the afternoon tea. Depending on where you have booked your afternoon tea, be sure that you have transport home available – especially if your venue is serving alcohol as an accompaniment.
Sandwiches are a key part of afternoon tea, as a bite of something savoury and substantial is a great way to boost your energy in the afternoon. The word sandwich was coined in the 18th century after the Earl of Sandwich decided that, while socialising and gambling, it was easier to eat when meat was placed between two slices of bread. The trend caught on and we are still enjoying sandwiches to this day.
Traditionally served with cream and jam, these fantastic creations are a staple of the afternoon tea. When making scones the baker will often add raisins to sweet scones to add flavour. Other popular variations are cheese and bacon for a more savoury scone that is usually served with butter or soup.
Stay Festive
With a wide range of festive treats to choose from there are so many ways to make your afternoon tea a cracker this Christmas. After a long winter morning, coming to the One Warwick Park Hotel to sample a selection of cakes and a nice pot of tea is a wonderful treat. With festive décor and incredible food to offer our guests, our staff at One Warwick Park have created a fantastic festive afternoon tea for our guests to enjoy.
If you are considering booking a festive afternoon tea with One Warwick Park Hotel, then please contact us here. We would be delighted to welcome you into our restaurant to enjoy your afternoon tea.