Tunbridge Wells foodies will be feeling the excitement as the regular menu at The Brasserie, One Warwick Park Hotel's breakfast and brunch restaurant will receive a shake-up on Wednesday, 1 March. The popular spot for fresh coffee and morning favourites will extend its opening hours into the evening, offering new dishes for lunch and dinner inspired by local produce and Mediterranean flavours.
The new menu which launches next week takes its culinary inspiration from the summery European Med and caters towards all occasions including casual lunches and celebratory dinners.
It will be available to enjoy every day from 12 pm, after breakfast and brunch which will remain on the morning menu as normal.
Tables can be booked by calling 01892 520587 or visiting OpenTable.co.uk.
Ollie Funnell, Head Chef at The Brasserie, promises a menu featuring "flavourful dishes that appeal to everyone" as options include seafood and grilled meats along with vegetarian and vegan plates. Diners will also enjoy two new dishes each month, promising something new with every visit.
Dishes feature favourites from Portugal, Spain, Italy, and France such as bouillabaisse – a classic French soup of tiger prawns, mussels, and cod, The Brasserie's signature handmade burger, spiced chicken thigh, goats' cheese, and orzo skillet, and ricotta and lobster ravioli. Classic sides will also be on offer, alongside eight new desserts.
Sat in the heart of Kent's thriving business community, the new menu commits to sourcing seasonal and local ingredients, showcasing the very best produce our county has to offer. Suppliers include Southborough Butchers, David Catt & Sons, Penshurst Fine Foods and MCB Seafoods.
"Sourcing locally has always been important to us. There are so many independent businesses in our community, so it makes sense to spend our money with them – it's all about supporting each other" Ollie explained.
"Local produce undoubtedly tastes better too because of less time between farm to table. Food will always be fresh from our local suppliers promising more flavourful dishes" he continued.
Found in the heart of The Pantiles, Tunbridge Wells' bustling hospitality parade, The Brasserie offers a luxurious setting, combining dark wood, a striking glass atrium, and a solid marble bar.
Racing green walls provide the backdrop to smoked mirrors, chic artwork, and statement lighting, creating a relaxing atmosphere for diners.
For more information and to view the new evening menu, visit Brasserie-OWP.co.uk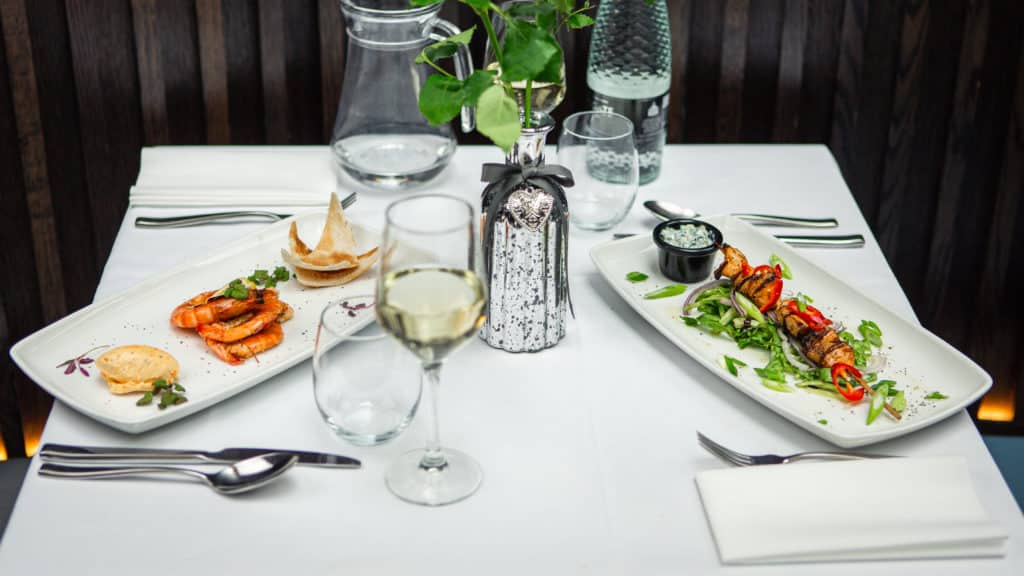 Editor's Notes: Standing proud in the heart of Tunbridge Wells and serving everything from breakfast favourites to evening bites, The Brasserie inspires and delights locals, commuters, and tourists alike with its unique approach to scratch-cooked dishes. Promising something new each visit, The Brasserie's menu of seasonal plates showcases flavours inspired by the Mediterranean and offers a fine dining experience for every occasion.