At One Warwick Park Hotel, we offer guests a range of excellent amenities during their stay. One of our most popular offerings is the Coco Blush spa. This spa is designed by Temple Spa, with a menu of treatments to help anyone relax and let go of all their tension. Within the spa there are a number of options for you to choose from – as you can see listed below.
Facials
Coco Blush spa offers 10 different facial treatments, all aimed at addressing different problems. There are three different options for boosting your skin's health, as well as two fantastic ones for wellbeing. We then have a handful of luxury facial and body treatments using an award-winning truffle formula that's excellent for your skin. Our facials last between 30-120 minutes depending on which one you choose.
Scrubs and Wraps
You can also enjoy a plethora of scrubs and wraps, which are basically like facials, but for the body! We use a combination of ingredients to help you feel relaxed, while also nourishing your skin. There are five different scrubs/wraps to choose from, with each one lasting between 30-60 minutes. Most are designed for the whole body, though we do have some that specifically target the legs and feet!
Massages
Looking to drift away and release lots of built-up tension? Our spa offers five different Mediterranean massage treatments to ease away all your troubles. This includes a relaxing full-body massage, a more energising full-body massage, a detoxing deep tissue massage, a hot stones massage, and one for pregnant women. You can choose between 30-90 minutes with most massages, depending on how relaxed you want to feel! Each one is performed by a licensed massage therapist that will ease knots and melt your stress away.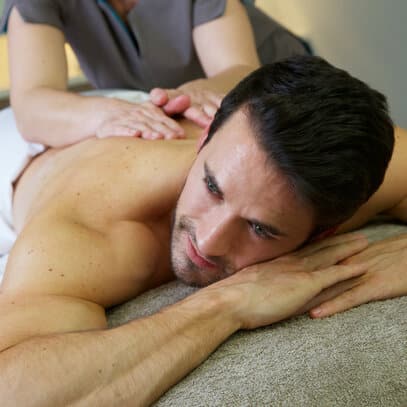 Lashes, Brows & Nails
As well as the traditional spa treatments, you can enjoy a host of beauty treatments at Coco Blush. We offer many different options for your lashes and brows, including HD brows and eyelash extensions. We also provide manicures and pedicures, alongside a host of other nail treatments.
Waxing & Dermaplaning
Get rid of any unwanted body hair with waxing and dermaplaning treatments. Hot wax is used to help remove hair from legs, arms, bikini line – and anywhere else on your body. We offer waxing for men and women, so everyone can enjoy a smoother body!
Dermaplaning is a unique treatment aimed at removing the fine hairs from your face. It gets rid of the peach fuzz, creating a much smoother and more vibrant appearance. This is one of our favourite treatments amongst guests at the hotel.
Spray Tans
Lastly, we offer 30-minute spray tans to help you achieve the bronzed look all-year-round. Coco Blush uses Sienna X Spray Tans, which was voted the Best Tanning Brand for 10 years at the Guild Beauty Awards. This ensures you see perfect results without streaks or patches.
There are plenty of spa treatments to take advantage of at Coco Blush. It's the place to be if you want to feel revitalised and stress-free. Please feel free to enquire today if you need more information, or check out the brochure for a full price list.