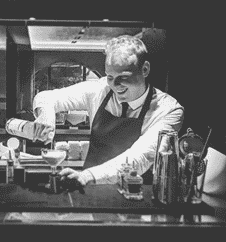 When did you know that you wanted to get into the hospitality industry?
I just fell into hospitality, it was never a set plan for me when I was younger. I got my very first bar job when I was just 18 at a local pub and restaurant and enjoyed every moment of working there. After working behind the bar for a few years I then travelled for a little while and tried other industries but it was always hospitality that held a place in my heart.
What do you most enjoy about your role?
I love the fact that every day is different, when I walk into the hotel I never know what the day is going to bring and when I leave at night you never know what the next day has in store for you! I am here to support the customers and of course my colleagues, when customers leave feeling happy and you know they have had a great experience, there is nothing more rewarding!
What is the most challenging part of your working day?
I love every part of my working day, it is actually very hard to say because with every challenge comes an opportunity and I enjoy the more challenging parts of the day – they test you and keep you on your feet! If I had to choose though getting up at 5am can be very hard, nothing a strong cup of coffee can't assist with!
What is your favourite thing to do in your spare time?
I have a lot of hobbies that I enjoy doing on my days off! I love sport and enjoy watching anything sport-related!
Tell us a fact which nobody knows about you?
I travelled to Australia and I lived there for two years! It was a fantastic time of my life. I worked in lots of high end cocktail bars in Melbourne where I progressed me hospitality skills, picking up many cocktails tips along the way!
What 5 things would you bring to a desert island with you?
Hard question… I would probably bring my phone and hope there was signal! Water, a speaker, sun cream and someone to keep me company!
What is your favourite drink?
It's not the most exotic drink, but I honestly don't think you can beat a lovely fresh and cold beer on a warm day. For something a little fancier Espresso Martinis are a firm favourite, they are actually my specialty!
What would be your best top tips for customers to have the perfect evening out?
Just relax, enjoy your evening and have a drink or two… or three!
Join us at The Brasserie whether it is afternoon tea, lunch, cocktails or dinner! Call to book on 01892 520587.