One Warwick Park Hotel features a series of unconnected structures that, through visionary architectural and interior designs, have become a harmonious and unified building. The Gallery at One Warwick Park is built two storeys underground and connects the two main buildings of the hotel.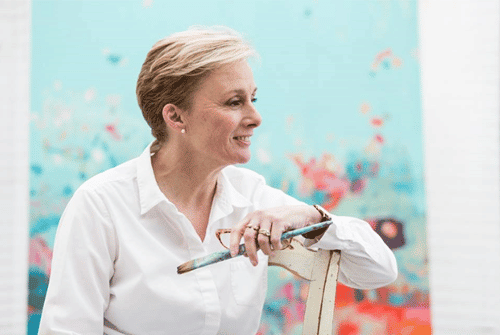 This unique space features stunning artwork by British contemporary artist, Melanie Berman. Inspired by the natural environment, values and emotions, and analysing natural shapes, colours and forms, her pieces reflect this though the use of rich and striking colour. Finding inspiration everywhere, from walks in the forest with her dog to heart-stopping sunsets in her garden, each piece is as unique as each element of the natural world.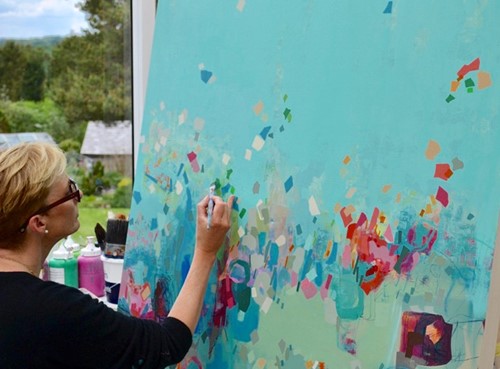 Speaking about her inspirations and the motives and feelings behind her collection, Melanie drew on the importance of public art and its ability to articulate values and emerging cultures, and particularly how these can impact our emotions, ultimately provoking responses leading to actions and reactions.
Moved by the connections between our values and emotional responses, Melanie's pieces reflect her concern for the environment and social change and man's place in the world.

On the messages in her work, Melanie added 'I want to build a stronger link and unity with nature and bring attention to the natural world, as artists have done before me. Pushing boundaries within contemporary abstract landscape paintings captures viewers' imaginations whilst highlighting our need for continued growth of open green spaces and forests for future generations to enjoy'.
Melanie's work speaks for itself, so be sure to wander down to The Gallery to discover her exquisite collection.