Date: 14/09/2022
Set amongst 36 acres of rolling gardens, Victorian country house Salomons Estate, situated just two miles from Tunbridge Wells heads towards a completion date after spending nearly 10 weeks refurbishing the site's 19th century potting sheds into four holiday cottages.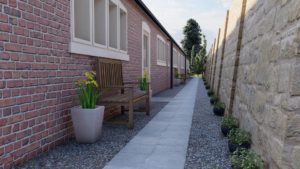 The brick-built sheds underused for their original purpose had their planning applications approved in July 2022 to designs by architect Gaby Higgs who started working with the estate last year.
Specialising in the restoration and conversion of Georgian houses, including sensitive retrofitting for environmental performance and long-term sustainability, Gaby's proposals run as part of wider investment plans that conserve the heritage of the estate's listed assets, promote local tourism, and generate the funds necessary to restore the estate's main building, Salomons House.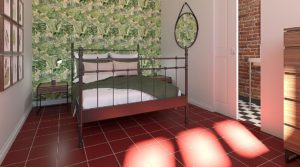 Gaby explained that the potting sheds have been renovated for comfortable visitor accommodation and upgraded for thermal efficiency. All original fabric and features have been restored and the utilitarian character of these humble working buildings retained.
The buildings, which are nearing the end of their small-scale restorations are located behind an existing wall which represents the remnants of a large Victorian glass house built in 1888-90 when Sir David Salomons – scientific author, barrister, and pioneer of road transport occupied the site.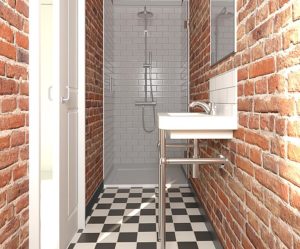 In front of the glass house were extensive beds for flowers and fruit: sixty varieties of apple, forty-five of pears, and many more exotic types such as peach and melon.
The gardens were featured in 'Garden Life' magazine in 1905 where head gardener, James Roberts explained the grounds were home to around six hundred gold and tri-colour Lady Cullum and Mrs Pollock geraniums and although Sir David Salomons never wore flowers, two of these tri-colour geraniums were used for buttonholes every day of the year.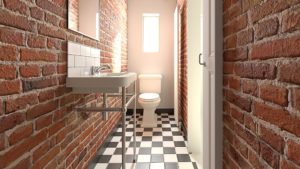 With such an abundance of produce, plants, and grounds to maintain, the restored buildings were originally used by the gardening staff as potting sheds, and the restorations delivered by construction company Dark Projects, aim to retain this fascinating piece of Salomons' history, allowing guests to step back in time when they visit.
'We are working closely in conjunction with the estate's team and architect to restore and convert the commercial units, whilst sympathetically honouring the design and layout of the original Victorian buildings' said Martin Wood, Director of Dark Projects.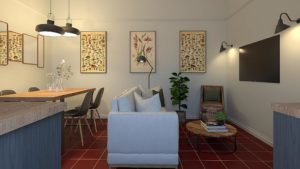 'The newly appointed rooms with exposed original brickwork, shaker style kitchens and quarry tiles will harmonise with the existing outbuildings, and compliment David Salomons' original vision for the grounds' he continued.
Each unit will be named after a species of plant that grew in the garden's greenhouse, in which a smaller version still stands to this day and sleep up to four people with one larger cottage sleeping six.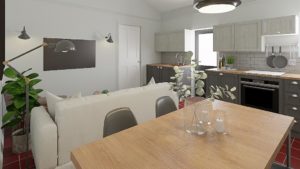 Amongst a spacious bedroom, guests can expect a fully equipped kitchen and bathroom, a lounge area with TV, their own outdoor bistro style table and chairs and all-day access to a separate, purpose-built utility room located at the end of cottage number one complete with a washing machine and tumble dryer. All four cottages will also be dog friendly and priced from £265 per night.
For those who crave the privacy and space of a holiday home but love the amenities of a hotel, the Garden Cottages at Salomons Estate will have all their boxes ticked. With a restaurant and bar on site, and 36 acres of stunning grounds to explore, guests will have everything they need for a relaxing stay in one of Kent's most historical venues.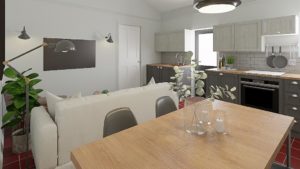 The estate, who recognise their duty to approach the wider development of its assets with sensitivity, conserving the heritage of its fascinating past, look forward to welcoming guests from November 1st, 2022, for both short, and long term stays. Bookings can be made by emailing reception@salomons-estate.com
For photographs, interviews, and more information, please email molly.miller@salomons-estate.com
Editors' Notes: Salomons Estate is a stunning Victorian mansion set in 36 acres of rolling gardens. Two miles from Royal Tunbridge Wells and only an hours travel from London, the estate is perfect for weddings, conferences, private parties, and office hire, and has accommodation and a popular bistro onsite.