In between some glam décor and bottles upon bottles of bubbly, there are so many ways to make your bride's last soirée extra special, and a sure way to do so is having a few fabulous games up your sleeve. Not only are hen party games great ice breakers, but they are guaranteed to get the celebrations started.
And no, we're not talking 'pin the penis' but rather a list of unique and hysterical games that will get everyone talking. From ridiculous anecdotes that will have the bride's secrets spilled to naughty challenges that'll bond you for life, this list of 20 hen party games has everything you need – whatever your taste!
Drinking hen party games
Add a little bit of fizz, your favourite hens and some hilarious drinking games and you have a recipe for a fabulous night of fun.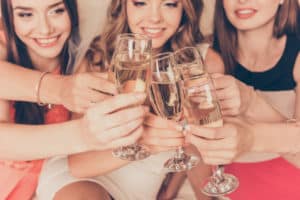 1. Never Have I Ever
Hilarious, crazy, and cheeky – never have I ever questions are a classic favourite amongst bridal parties and are a great way to get to know your fellow hens a little better.
The rules are simple: players take turns to say, "Never have I ever…" followed by something they have never done. If a member of the party has done the action, you guessed it, it's time to drink! Prepare for an onslaught of questions from your friends and remember, wine is a truth serum!
2. Where's the Water?
Only suitable for the bravest of drinkers, this roulette style hen party game will seriously challenge your poker face.
All you need to do is line up a selection of shot classes filled with clear spirits such as vodka, tequila, sambuca, etc, along with shots of water. Each player must then take it in turns to drink one at random and say ''mmm, water!' in their most convincing voice before the other players decide if they are telling the truth or call bluff! For each wrong answer the players must take a shot of their own before it's on to the next round.
3. Drunk Jenga
It's your classic game of jenga with an alcoholic twist, so get ready for some creativity because this hen party game will need some prep.
Dust off that game of jenga that's been sitting in your cupboard since Christmas and grab some colourful markers as on each block you'll need to write a cheeky dare or hilarious challenge, which when pulled, each hen will have to complete. If the tower falls or they can't complete what's written, they'll have to admit defeat with a shot
4. Prosecco Pong
Crack open the bubbly and get your game face on in this head-to-head competition that promises a whole lot more than a few tipsy hens.
We're pretty sure you've heard of beer pong, right? Prosecco pong is similar, but instead of beer, you've got bubbles – a slightly more refined drink fit for the occasion. All you need is a bottle of fizz, 12 plastic cups, a ping pong ball, and a flat surface where you'll arrange six cups at either end in a triangle formation.
Fill each with some tasty prosecco and split your hens into two teams before taking turns to throw the ball into the opposing team's cups. If you land your shot, the other team must drink the contents before continuing the game until the losing team is all out of prosecco!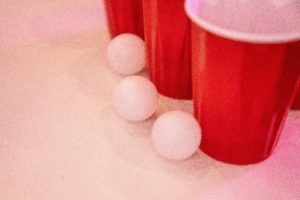 Printable hen party games
With a wide selection available to download for free online, printable hen party games are fun, interactive and guarantee to add a bit of magic to the bride-to-be's bash!
1. Scavenger Hunt
Whether your celebrations consist of swanky cocktails in London or sun, sea, and sand abroad, a scavenger hunt is the best way to have some serious laughs with your hens.
Simply draw up a scavenger checklist and attempt to tick off all items over the course of the night – from getting a free drink to photobombing a stranger's selfie, this game promises to bring both the competitive nature and the wild side out of your party!
2. Guess the dress
A fun activity for every hen party, 'Guess the Dress' will have guests laughing and mingling away as they chat about the most talked about wedding subject – the dress!
For this game simply print out an outline of a bride, provide some colourful crayons, and let your hens get to work as they start sketching out what they think she will wear on her big day! Have each drawing signed by its artist for a great memento for the bride to take home.
3. Emoji Pictionary
If you're searching for a fun and creative hen party game you can easily print from home, emoji Pictionary tops the list!
Each line on the printable download will have a different wedding-related phrase that's written out in emojis. Guests will then need to guess the correct answer to each using the emojis as clues. Give your party a selected time frame to add a little healthy competition and make sure there's a fancy prize in store for the winner!
4. Who knows the bride best?
Get ready to unleash your competitive side and pit the girls against one another in a battle to determine the bride's true best friend.
Up for the challenge? If you're ready to give it a try, all you'll need to do is come up with a list of hilarious, personal, anecdotal questions related to the bride. Once the party is in full swing, hand out your questions and get ready to see some serious game faces as hens battle it out for the title of the ultimate best friend. Either get your party to swap answers or read them aloud in real time with a prize up for grabs at the end!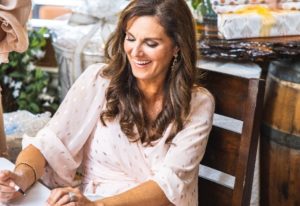 Classy hen party games
Make sure your bride's final send-off is full of sophistication with the added extra of some of these classy hen party games.
1. Mr & Mrs
The aim of this hen party game is for the couple's answers to match, to show how well they really know each other. But it takes a little preparation so you're best to get organised with this one in advance.
Before the day of the party, the chief bridesmaid will need to ask the groom to complete a list of questions about his fiancée and their relationship. Kept secret until the hen, the bride will then be asked the same questions where she'll need to match the answers of her husband to be. If the answers don't match, you can give her a forfeit to spice up things up!
2. Guess the memory
If you want a hen party game that really challenges the bride and brings a little sentimental value to the celebrations, then guess the memory is the perfect choice.
Each hen will need to write down a happy, embarrassing, or funny memory that they have shared with the bride to be before placing it in a bowl or hat. The bride will then pick one at random and try to guess who the memory was made with, proving how well she really knows her hen party…
This game can be a real tearjerker so be sure to award prizes for the best memories along with a dare for the bride if she gets the answer wrong!
3. How many kisses?
A sweet hen party game that will get your guests talking all night long, how many kisses is as simple as it is fun!
Simply pick up a clear jar from your local supermarket and fill it to the brim with Hershey Kisses. Make sure you count how many chocolates you're putting inside and write it down somewhere safe before asking your hens to guess how many kisses they think there are. Have a small prize ready as you reveal the correct number at the end of the night!
4. Advice for the bride
Getting married is one of the most exciting milestones of a bride's life, but it can be overwhelming and scary too, making this hen party game an essential for the final farewell.
Each guest should take a card and write down a piece of advice for a long-lasting, happy marriage. They can then pop this into a box where the bride to be can take them home as keepsakes, reading the words of wisdom at her leisure when she needs them most.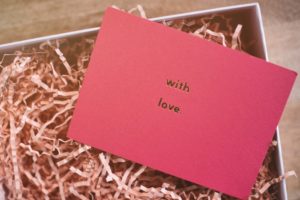 Funny hen party games
What's a hen party without some cracking entertainment? Inject some humour into the night with these hilarious games that will have your hens laughing all night long.
1. Bridal Piñata
It's time to release that pre-wedding stress with this classic and hilarious party game.
One of our favourite new trends is the bridal piñata – and no, we're not talking donkey shaped characters, we mean serious paper art pieces designed in the shapes of rings, love hearts and Champagne bottles!
Start by sourcing your favourite wedding inspired piñata and fill it with sweets, fancy dress accessories, confetti, and anything else you can thing of that will have your hens scavenging for more! Don't forget to blindfold everyone when it's their turn and keep well away as piñata sticks start to fly.
2. Toilet paper couture
Get your creative juices flowing! Though it may sound iffy, toilet paper couture is a must-have game at your hen party.
Working against the clock, split your hens into small groups where they'll compete to create the best wedding dress on one of their team members using, you guessed it, toilet roll! Put your imagination to the test in this fast-paced hen party game before the bride to be decides on a winner!
3. Drop your panties
Drop your panties and let the fun begin! Trust us, this hen party game isn't as dodgy as it sounds and promises laughter, hilarity, and bundles of fun.
Before the special day, the chief bridesmaid must ask each guest to bring a new pair of undies that represents their personality. As the night begins, everyone must put their panties into a basket and let the bride guess who brought which pair.
4. Cocktail competition
Fancy yourself a cocktail connoisseur? Put your skills to the test in the ultimate cocktail competition that doesn't only challenge your knowledge on spirits, but the bride to be herself.
For a memorable night the hen certainly won't forget, this cocktail competition splits your party into two teams where each group must create a cocktail they believe describes the bride! Give your creation a fitting name and present it to your lady in white to be in with the chance of being crowned winner!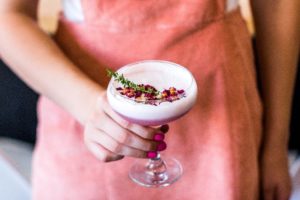 Hen parties at One Warwick Park Hotel
Congratulations on making maid of honour! What now? Planning a hen party can be stressful, particularly if you've never done it before. But don't fret, here at One Warwick Park Hotel we have packages specifically designed for our brides to be that promise a brilliant hen party experience without the fuss!
From cocktail making to butlers in the buff, wine tasting to pamper nights at the hen house, our packages can be completely tailored to give bridal parties a weekend they won't forget!