Dating back to 1606 with the discovery of the Chalybeate Spring, Tunbridge Wells is awash with history and has its fair share of stories to tell. Before becoming One Warwick Park Hotel, the site on which we now proudly stand had many different incarnations.
Through visionary architecture and interior designs, One Warwick Park Hotel has taken a series of unconnected structures, each with their own rich history, and has created a harmonious and unified building.
With its beautiful façade, One Warwick Park Hotel hints at a fascinating history. The main hotel building was built in 1900 for wine merchants Pugh and Company, evidenced by the relief of Bacchus, the God of wine, on the front of the building.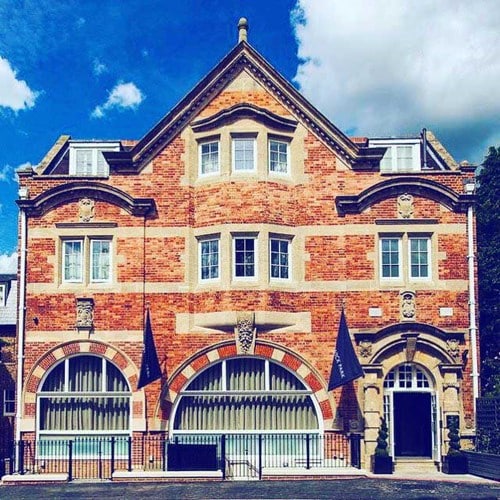 The site fell vacant in 1967 and was occupied by toy manufacturers, Subbuteo, in 1969 before its next inhabitants, the South East England Tourist Board, named it 'The Old Brew House' in reference to its past.
Rewind two centuries to 1698, when the location had been established as King Charles' School. The charity schools movement of the time created a number of establishments across the country to remedy the failure of the state in offering education to children of the poor. Later, the Rev WL Pope and others, aided by voluntary contributions and a £40 grant, bought the present spot and, in 1848, built what became known as 'The Old School House for boys'.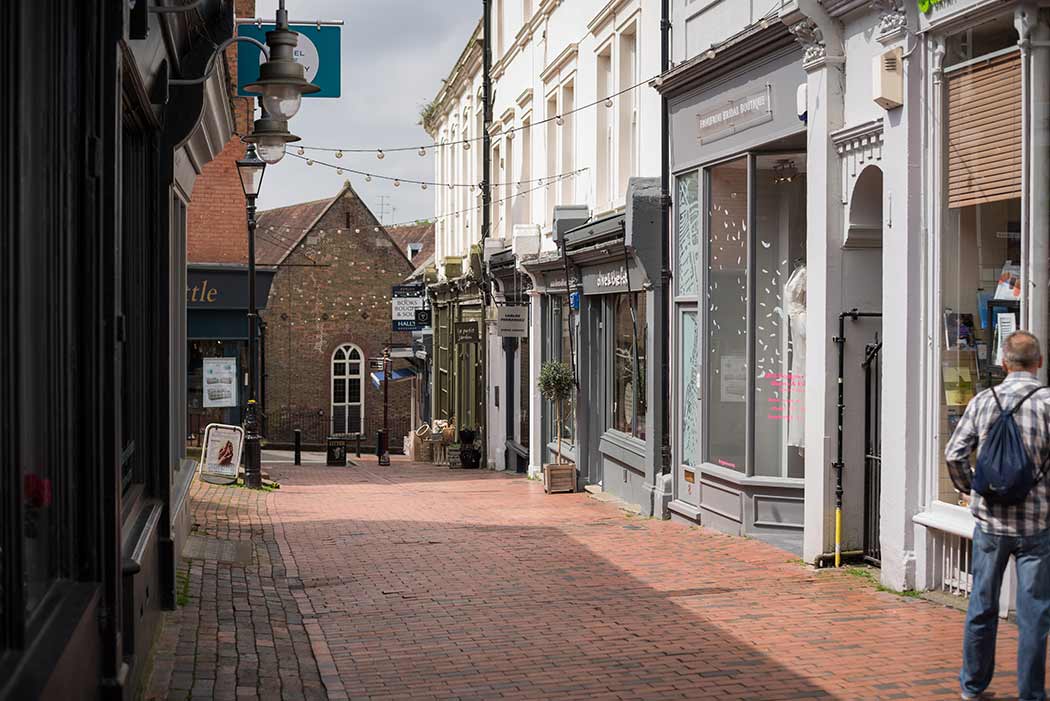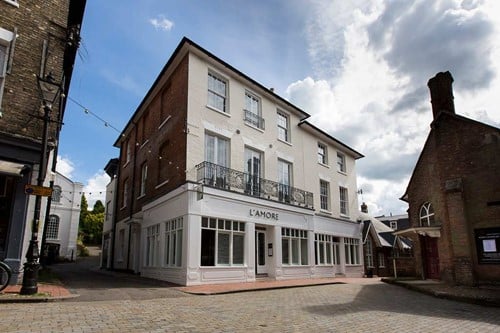 When the school closed, the building was sold and converted into a dance club. To create a dark and intimate atmosphere, the windows were bricked up and dim, artificial lighting was used to replace the natural light that had once so delighted masters and pupils over the years. The property later housed Graceland Chinese restaurant (which famously showcased an Elvis Presley impersonator!) which closed in 2007.
Fast-forward to 2013, when the former Brew House hotel closed its doors to begin a multi-million pound rebuild, restoration and refurbishment programme. The hotel underwent a significant extension, helping to revitalise Chapel Place and Cumberland Walk. By increasing from 15 bedrooms to 39, Tunbridge Wells was to be given some much needed accommodation, reflecting the area as one of Kent's most popular destinations.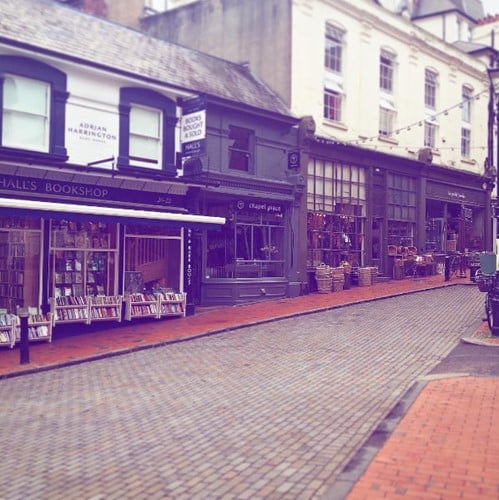 Between 2013 and 2016, time has been spent completing an engineering and design challenge. Working closely with planners and Conservative officers at Tunbridge Wells Borough Council, we ensured the exterior of One Warwick Park Hotel reflected the traditional architecture of this important area of the town.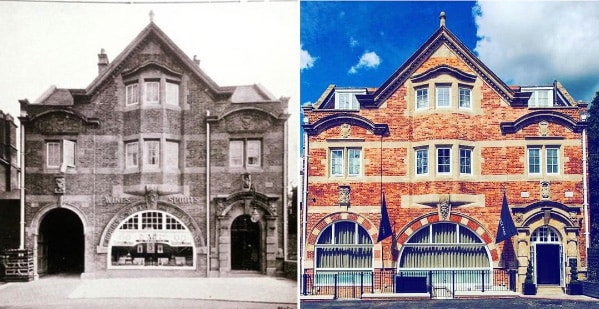 Now, more than three centuries after its original construction, the historic landmark has been given a new lease of life. Boasting 19th century timber beams and 15ft arched windows, the former School House has been lovingly restored and is now, once again, filled with light, energy and vitality.
We are honoured to introduce you to the contemporary elegance of One Warwick Park Hotel – the town's latest architectural and style triumph, and a luxury experience like no other that's not to be missed.