When it comes to your wedding, your venue is one of the first things that you will decide on. There are many different factors that will affect your decision, like your budget, whether you are also having your ceremony at the same venue or if it has accommodation or not. One very important thing to consider is the transport links to and from the venue, as this is something that will affect both you and your guests. Whether you're marrying in a city centre or in a tent in the middle of nowhere, you want to make sure that everybody can easily get home and if not, that there is accommodation nearby. Here is our guide to everything to consider when it comes to transport links for your wedding.
Choosing your venue
When it comes to your wedding venue there are a number of things that you need to think about:
Where you are getting married – are you getting married locally or is your venue several hours away? You may even consider getting married in another country, however, you will then also need to consider the airport options available on top of everything else.
The time of year you are getting married – the availability of transport links will differ, depending on which day of the week your big day falls on. It is also worth considering whether or not there are any big holidays or events (maybe even a school holiday) that fall on your wedding day, as this could make roads and public transport busier than usual.
The facilities on site – does your venue offer accommodation for your guests? If not, is there enough parking for your entire party? Do they have any local companies or taxi services that they can recommend, or perhaps even have special rates with?
What transport links are available – how easily can your venue be reached by car or public transport? Is it near a motorway or a train station?
One Warwick Park is an extremely well-located venue, right in the centre of Tunbridge Wells. The ma train station is only a short walk or taxi ride away and it has frequent links to London. Being close to the border of West Kent and East Sussex also means that the M25 and the A21 are easily accessible by car.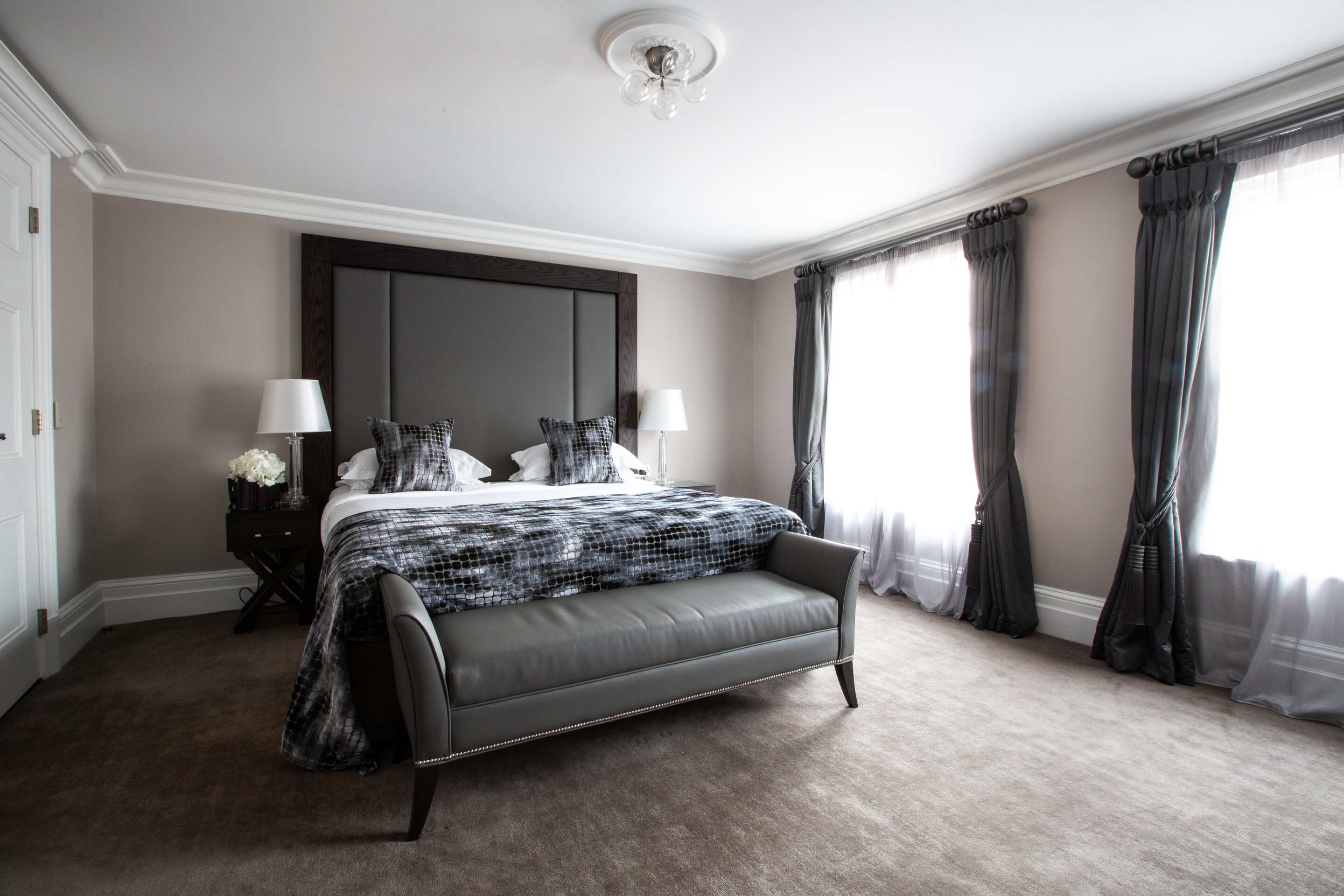 How good are the public transport links?
You need to acknowledge that not everybody will be able – or want to – drive back home. Though guests could organise to travel together, it is always worth looking at the nearest public transport options to your venue and how accessible they are.
Look for the nearest station. How far away is it from your venue and how often do the trains run? Does it easily link to your nearest major city or does only one train pass through every hour?
Is the venue easily accessible for taxis? Whilst there may be a number of taxi services local to your venue, it is worth checking how late they run and whether or not they would be able to handle the size of your wedding party, in addition to all of their other customers.
Is your venue in an area where the Uber app runs?
Travelling between the ceremony and the wedding venue
If you are having your reception in a different venue, you need to consider how much time you need to leave for your guests to get between the two locations. If your reception is taking place in a city, it is likely that they will wander off; they might go and get a drink or potentially even be looking for a last-minute present! This is also something you need to think about if you are hosting your wedding at a hotel and you have guests staying over. Even with everything taking place under one roof, it is likely they will go back to their rooms to freshen up. It is worth preparing for the worst and hoping for the best; whilst you can plan your wedding down to the last detail, you cannot control if there is a sudden traffic jam or roadworks.
At One Warwick Park, we are licensed for both wedding ceremonies and receptions, with rooms for wedding parties of up to 120 seated. To find out more about our available space, please get in touch with a member of our team, who will be happy to answer any questions you may have.
Pick up your guests
People have been known to get married in fields, on cliffsides and even on farms. Whilst these novelty locations may look great in photos, they can often be a pain to get to. There is nothing worse than following a sat-nav and turning to see it's taking you down a rocky, dirt track that your car is unlikely to survive the journey down. Alternatively, you could just be getting married in a location where there is limited parking. One way to get around this is to hire transport that can help get your guests around. Depending on the size of your wedding party, you could hire a minibus or a coach. This could pick them up from a location that is more central and take them to and from your venue. If your wedding party is on the smaller side, you could even organise a home pick-up.  Just make sure that you leave enough time to allow for any delays, so you're not worrying about the entire guest list being late!
Make it fun!
Why not have some fun and turn the journey into an experience? There are so many different and wacky options out there, it will kick your day off with a bang and give your guests an experience that they'll never forget. For larger wedding parties, you can hire a vintage bus, including the famous red double-decker usually seen on the streets of London! If you are getting married near the water, at a venue like Bewl Water you could even hire a boat to take you from pier to pier. If you are getting married in Kent, why not rent a car from Premier Carriage? From limousines to vintage cars, Rolls Royces to horse-drawn carriages, they have one of the UK's leading collections of wedding transport for hire, with over 750 different vehicles to choose from. Who says it's just the Bride and Groom who have to have all the fun?
If there is no easy way to get there, make sure that there is accommodation for your guests
You may have found the perfect venue, however, the transport links to and from it may not be great. That does not mean that you need to write it off. Instead, just make sure that there is the option of accommodation for your guests. This does need to be expensive; if your wedding is taken place in an open space, encourage guests to camp overnight and turn your wedding celebration into a mini-festival! Having an option for accommodation means that your guests can relax and enjoy your big day, rather than spend time worrying and working out how they can get back. If you're getting married at a hotel, this also gives you and your guests the option of carrying on the celebration, with breakfast together the next morning.
Here at One Warwick Park, we have thirty-nine bedrooms available for your guests to choose from. Housed in both the main hotel and The Townhouse, these luxurious bedrooms have been designed with your comfort in mind. We are also a very short walk from the Tunbridge Wells train station which runs a regular service into London so if you are looking for a central location for your wedding venue in Kent that has great transport links, please get in touch.