Long to get away from the daily routine but too scared you won't be able to sleep when you get there?
Whether it's a shopping trip away with the girls or a romantic weekend away for two, don't deny yourself a fabulous break away just because of the risk of a bad night's sleep.
If you have trouble sleeping away from home, we've found some simple tricks that can help. Plus if you stay in one of the 39 sumptuous bedrooms at our Tunbridge Wells hotel, you'll be counting sheep in no time!
1. CHOOSE YOUR HOTEL CAREFULLY
That budget hotel might seem like a bargain, but are the walls paper thin? If you don't want to be disturbed by your neighbours into the early hours, choose a quality Tunbridge Wells hotel.
When booking, you could ask a few questions about the rooms available, such as whether they are near any air conditioning units, noisy roadways or main corridors.
Generally speaking, a room tucked away in the upper floors of a hotel, facing towards the back, will be the quietest option.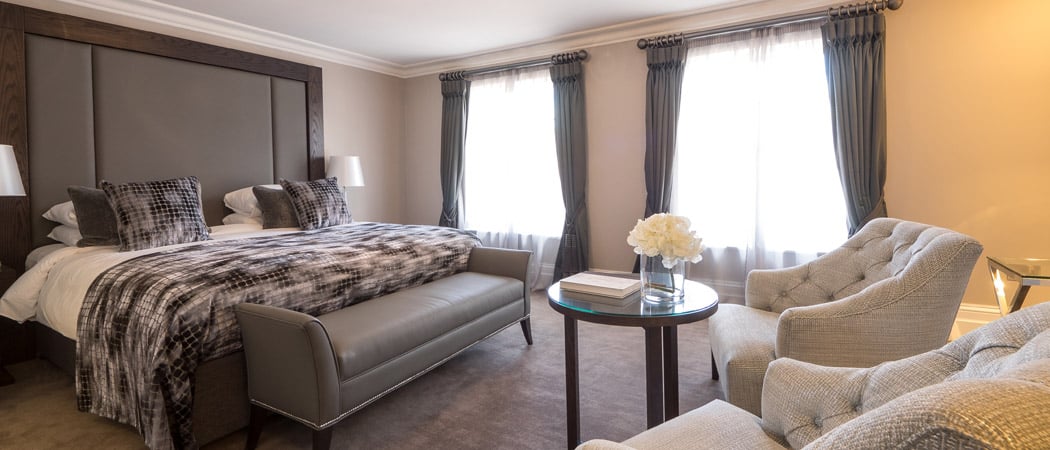 2. BEDS FOR ZEDS
There's nothing worse than a narrow, lumpy bed. You should be able to find out a little about the size and type of bed available at your chosen hotel. A supportive mattress with plenty of space to spread out will give you a better chance of a good night's sleep.
If you're used to a king size bed at home, downsizing for a holiday is likely to make you feel cramped and irritated so don't forget to check out bed sizes before you book.
3. BLOCK OUT LIGHT AND SOUND
Our brains find it hard to let go and relax into sleep if there are unfamiliar sights and sounds around us.
Even the most comfortable hotel room will be different from your bedroom at home, which can make your mind go into alert mode just when you want to switch off.
A sleep mask and earplugs are a low-cost but effective way of tricking yourself into forgetting that you are in a new place.
Block out light and sound to enjoy a deeper sleep. This is all the more important in a hotel where fellow guests might be stumbling back in the early hours.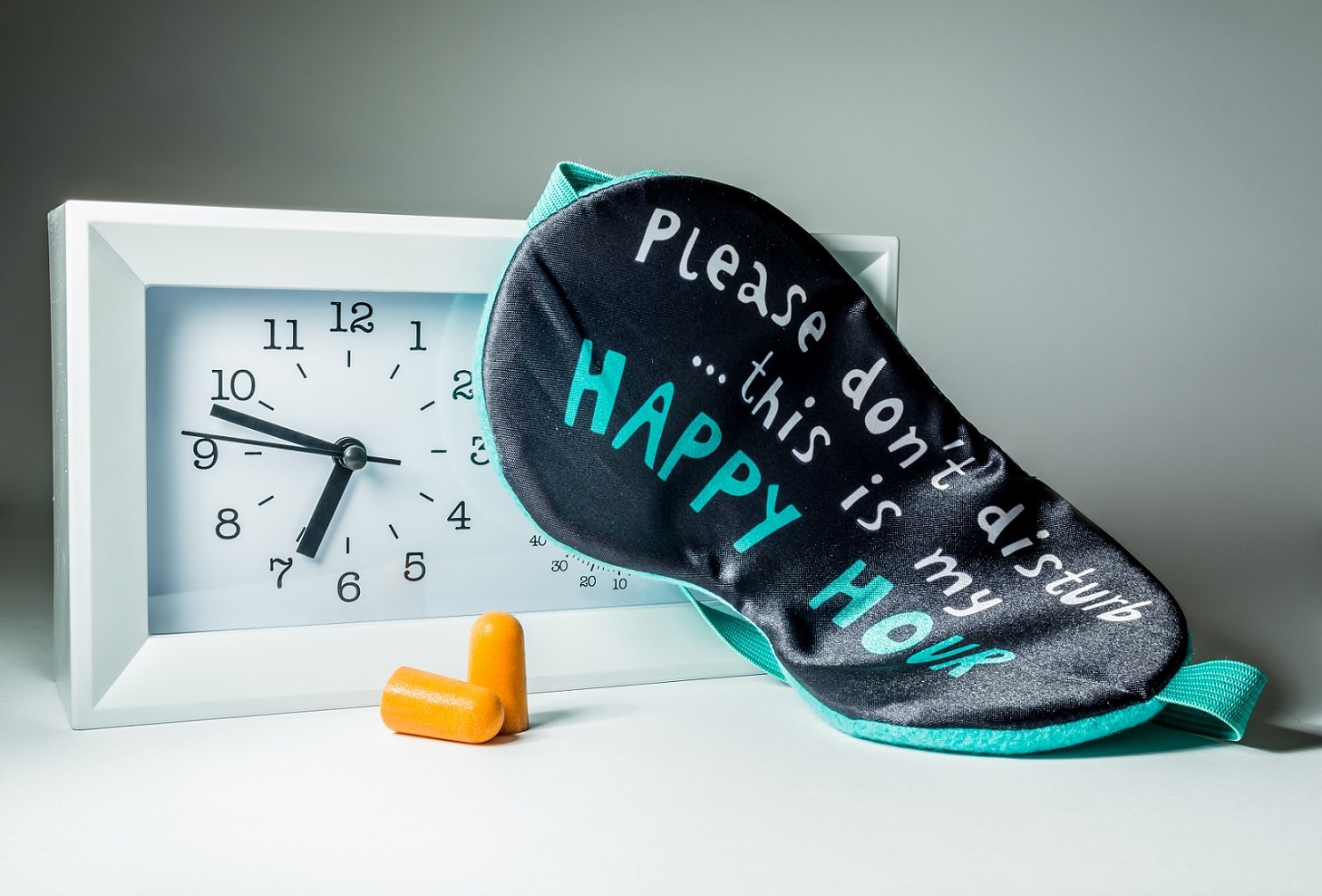 4. TAKE SOME SLEEP AIDS
You know what works for you. Some people like to listen to the radio to drop off, others like white noise, curling up with a good book or sipping a milky drink. Make sure you bring your preferred sleep aid on your trip, in case you need it.
Anything like a meditation track, book or gentle music can help fill this time and soothe you enough to drift away.
Bringing your own pillow from home can also be useful, to avoid that awful feeling of sleeping with a pillow that is too high or low for your neck.
Pillow sprays can also help; usually scented with sleep-inducing fragrances such as chamomile or lavender, a little spritz on your pillow gives you a comforting, familiar smell.
5. KEEP TO YOUR USUAL BEDTIME ROUTINE
Throwing all sense of routine out of the window on holiday can confuse your bodyclock. If you always go to bed at 8pm and rise at 5am for the daily commute, your body won't snap into a night owl pattern without the risk of some disruption.
Try not to make huge changes to the times when you eat and sleep. If that's too boring then you could at least plan in a little afternoon nap time to help your body adjust.
6. GET FRESH AIR AND A CHANGE OF SCENE DURING THE DAYTIME
Sleep is our body's way of recovering from exertion. If you're not doing much, then it's usually harder to get that lovely, satisfying sleep.
Here in Tunbridge Wells we are fortunate in that there are plenty of wonderful outdoor destinations around for exercise and fresh air.
There are the Calverley Grounds and Dunorlan Park in the town itself, not to mention more extensive parks at Bewl Water and Leeds Castle a little further afield.
7. DON'T OVERINDULGE IN THE EVENING
Being away from home doesn't have to mean punishing your liver. Fatty, stodgy food, coffee and caffeine can all disrupt sleep.
Of course, you can treat yourself on holiday but losing all sense of moderation and eating into the late evening might have you reaching for the indigestion tablets later on.
Evening entertainments should also be planned to allow time for winding down. We shouldn't expect our bodies to be doing an exciting activity one minute, then snoozing the next.
A gradual slowing down from all the bright lights and new sights will help you hit the hay in the right state for slumber.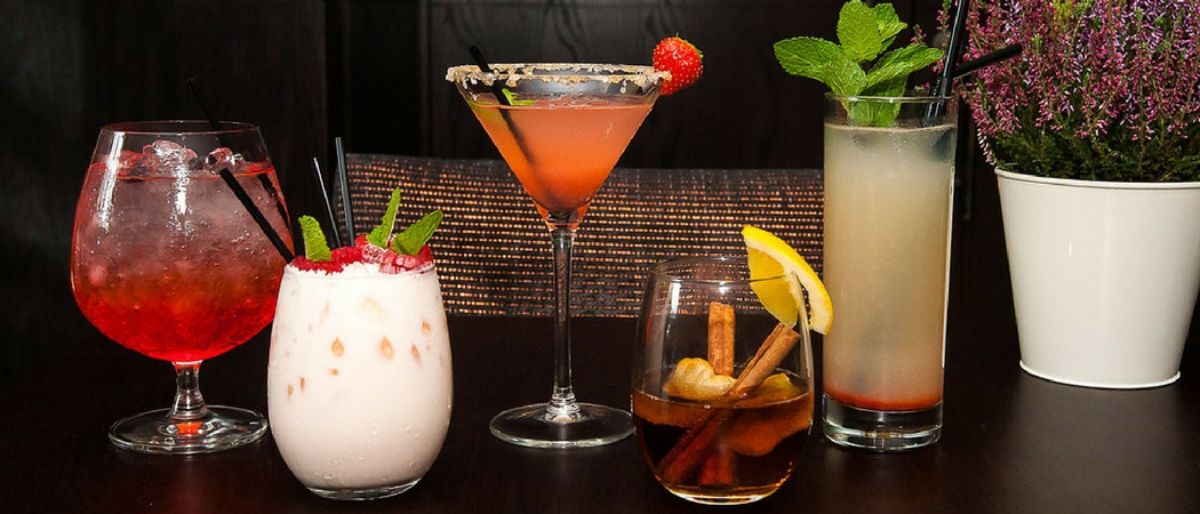 8. NO SCREENS BEFORE BED
Blue light from screens on TV, laptops and smartphones can disrupt the brain's natural sleeping rhythms. The stimulation of scrolling and browsing makes it harder to turn off and get some rest.
Avoiding devices for an hour or two before bedtime is a good idea. The internet will still be there in the morning, when you've had a refreshing eight hours of slumber.
9. DRINK PLENTY OF WATER
When you sleep, you breathe out moisture – especially if you breathe through your mouth or snore. Hotel bedrooms are often warmer than bedrooms at home, meaning you lose even more fluid overnight.
Dehydration can impact sleep quality, as well as causing digestive problems and making you feel lethargic and sluggish in the day.
The answer is simple – drink more water. Sipping at non-caffeinated drinks throughout the day will top up your liquid levels and improve sleep. Why not bring your favourite night time herbal tea, such as chamomile or a bedtime blend, for some sleep-inducing hydration?
All the bedrooms here at our Tunbridge Wells hotel boast king or super king beds and luxurious Temple Spa toiletries so you can pamper yourself before slipping into the land of nod.
Take a closer look today.