January is the beginning of a new year and the perfect time to start a refresh on yourself and the way you treat yourself. It's very easy to get wrapped up in the feeling of needing to make sure everyone was having a wonderful Christmas and overall, just burning yourself out. That's why January is the best month to take a moment and do some things for yourself that will help you continue the year with a fresh and clear mindset. Everyone has different ways they like to treat themself and different things they like to do to relax, One Warwick Park has plenty of things you can try this January that will make you feel your most relaxed after the busy Christmas time. Here are a few things you could do in January that will be sure to leave you feeling refreshed and raring to go in 2022.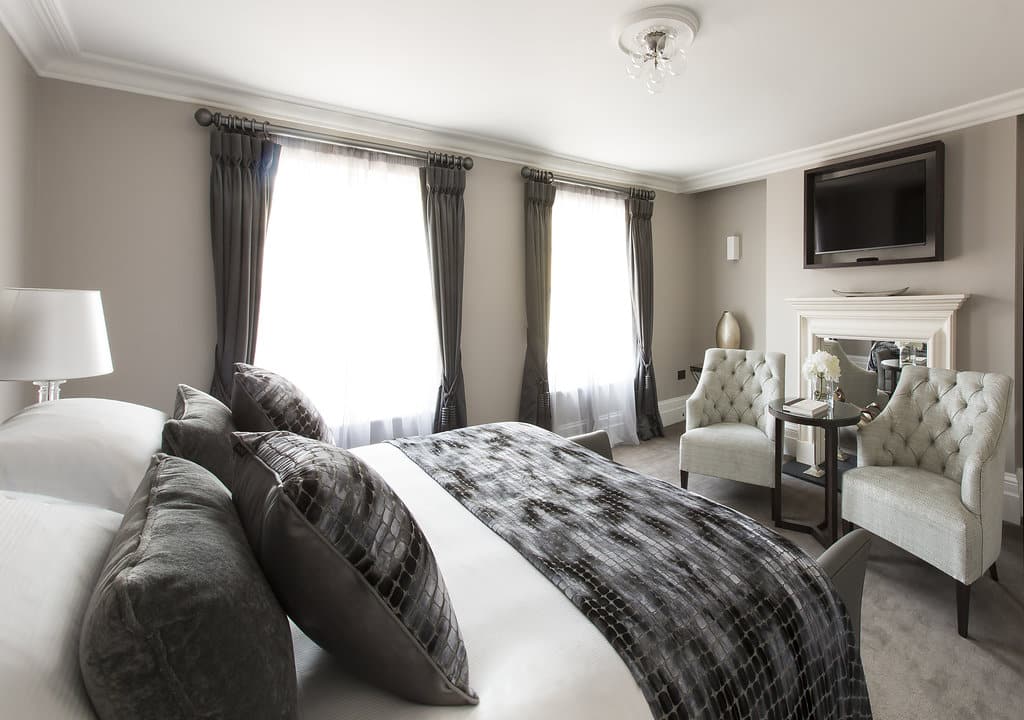 1. A mini-break – whether you want to take some time to yourself or bring a special someone, having a little mini-break away from reality in the New Year is perfect for a well-deserved rest. The beauty of a mini break away is you quite literally don't have to do anything! You don't have to cook; you don't have to clean, and you don't have to even think if you don't want to. One Warwick Park Hotel is the ideal place to stay, it's stylish and right in the centre of Tunbridge Wells so you can head to the shops for some retail therapy and grab a coffee in some of the quaint coffee shops in the pantiles. Not only is it stylish but it also has a delicious restaurant and bar for you to make the most of, indulge in cocktails or mocktails (if you're doing dry January) and dive into a delicious steak in our restaurant STEAK. Everyone knows that a good pamper makes you feel relaxed and refreshed, our gorgeous rooms always have a hot shower or large relaxing bath at hand to, so you dive right into a warm bath with some luxury temple spa lotions and body washes after a busy day out on the bustling streets of Tunbridge Wells.
2. A classic Afternoon Tea – After a busy morning treating yourself to coffee around The Pantiles why not indulge in one of our classic afternoon teas. There is nothing better than enjoying a selection of cakes and washing it down with either a pot of tea or prosecco. You can go solo or invite your girls for tea and catchup. Even if you're not a huge cake lover you can just sit and relax and really reflect on the year just been. The best part of an afternoon tea is that you can pick at it whenever you like, you can have one cake and a sandwich and then 30 minutes later go back for some more (not sure the prosecco would last that long though!)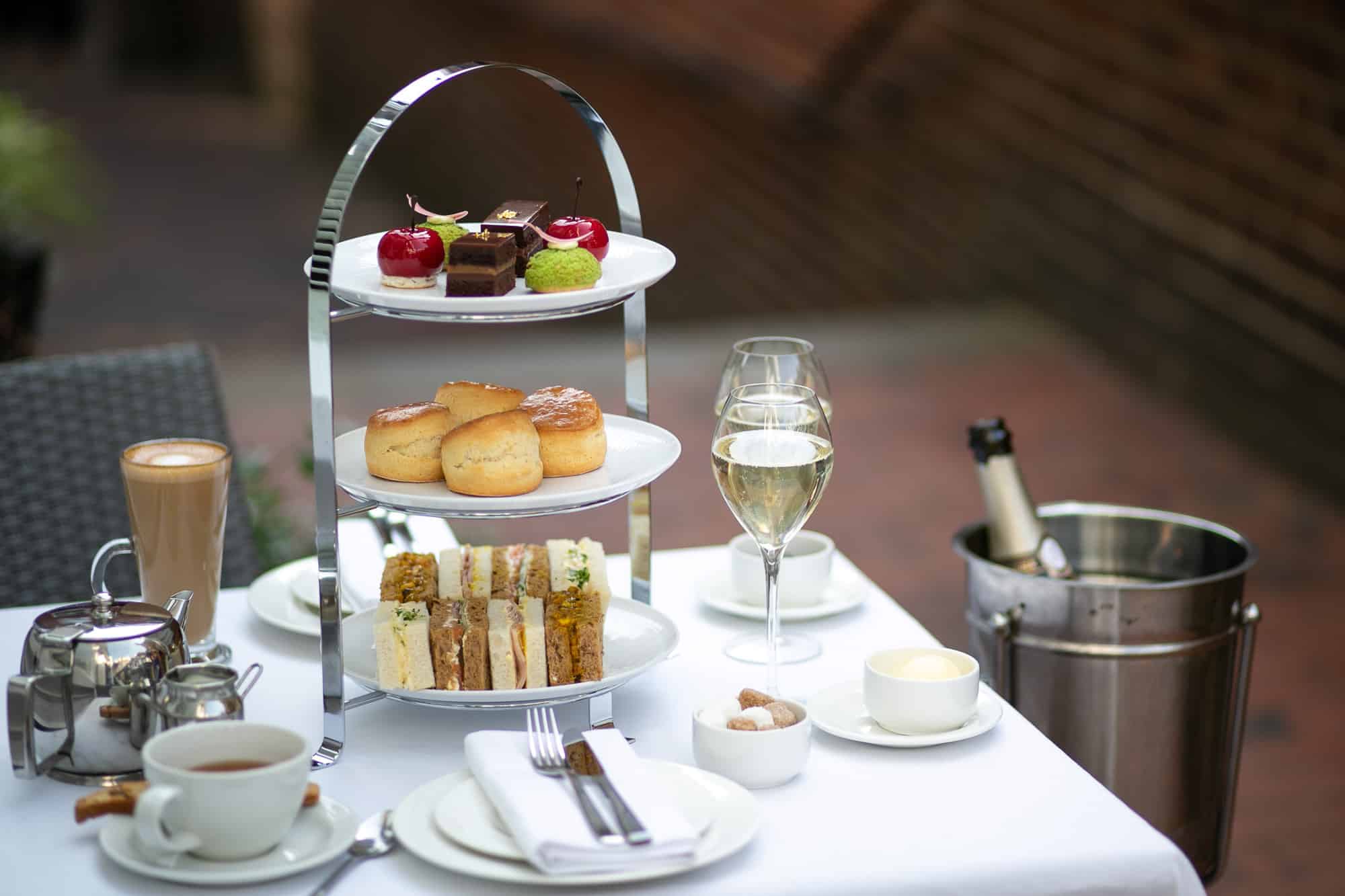 3.  A delicious luxury meal – Towards the end of a long day all anyone can think about is a delicious meal waiting for them. Our restaurant STEAK serves some of the most delicious juicy steaks and of course vegetarian options for you to dive right into when you're in need of a hearty warming meal. It's easy to forget that fuelling our bodies with good food is an essential part of self-care. Being full and well-fed is the start of living a busy life, after all a car can't drive without petrol. Our petrol is food! Caring for ourselves from within is one of the easiest steps you can take when wanting to look after yourself better, nourish your body with plenty of water, proteins good fats and of course the odd slice of cake or glass of wine. Self-care is about balance so balance what you need with what you want. Being a steak restaurant, a lot of people see it as unhealthy but that simply isn't true. Steak is actually full of protein which everyone needs, and it's delicious! However, if you are vegan or vegetarian, we have some delicious dishes that are suitable for you too from our light salads to our phenomenal vegan burger there really is something for everyone.
4. The perfect nightcap – Having an alcoholic beverage before bed is something generations have done for years. It's quite common to want a glass of something before you head to sleep. Our Bar is a stylish and cosy setting to enjoy a glass (or three) of your favourite drink. Or perhaps you are attempting dry January, if so then our mocktails are an idea to give you that fruity hit without the alcohol.
5. A good night sleep – A good night sleep is the pinnacle of self-care and at One Warwick Park we like to make sure all our guests leave well rested and happy. We all know sleep is an essential function that we all need, sleep contributes to almost everything from our concentration levels to our body weight. Self-care starts with good night sleep, proven to affect our mental health poor sleep is actually linked to depression and anxiety. From the pillows and duvets to the mattress, they are all elements that will help improve your night sleep. Here at One Warwick Park we always make sure our guests have all the facilities that contribute to the best night sleep.
January is the time of year to reflect and plan the coming months. Whether your 2022 will be a year for working on yourself or a year of being the best version of yourself it's important to remember to take time for yourself and do what makes you the happiest. We want to make your 2022 filled with delicious foods, perfect nights sleep with us and the most traditional afternoon teas. So from all of us here at One Warwick Park, have the happiest of New Year and we hope 2022 is your year.
With love,
Jess Porter