One Warwick Hotel Park inhabits a creatively re-imagined brew house and former schoolhouse, taking the previously unconnected structures and creating a harmonious and unified building. A feature gallery space links the two buildings and promises to surprise with a stylish, shifting canvas of showcases from local, national and international artists. The hotel offers stylish and contemporary interior design as well as a carefully curated experience in each of its rooms, suites and entertainment spaces.


We spoke to Melanie Ellis, founder and director of interior design company, Envy London, about creating the ultimate guest experience.
On the ambitious task of creating the underground space, Melanie commented, "Our biggest challenge, is now our greatest achievement. "Creating the gallery space was a true feat of engineering with builders BJBabb Ltd taking the building down to basement level, and then sub-basement level – no easy accomplishment in a busy town centre – creating a unique link connecting buildings old and new."


"The task of marrying the new with the period building and its features has been a success. We embraced the irregularities of the period architecture to create a very special property, full of charm."
Designed with a focus on comfort, each of the 39 rooms and suites have been individually styled, with no detail overlooked from lighting, to linen, to intuitive power-point positioning.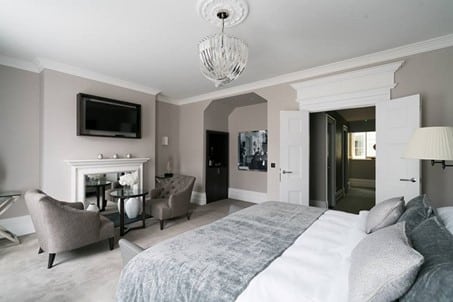 "We started with a list of everything that irritated us about staying at a hotel, from poor lighting and badly designed bathrooms, to sockets in the wrong place and confusing directions" continued Ms Ellis. "We then analysed a guest's practical requirements ensuring we created a comfortable, functional and relaxing environment, where guests would feel calm and cosseted. It is this level of attention to detail that makes One Warwick Park different to the usual 'identikit' hotels."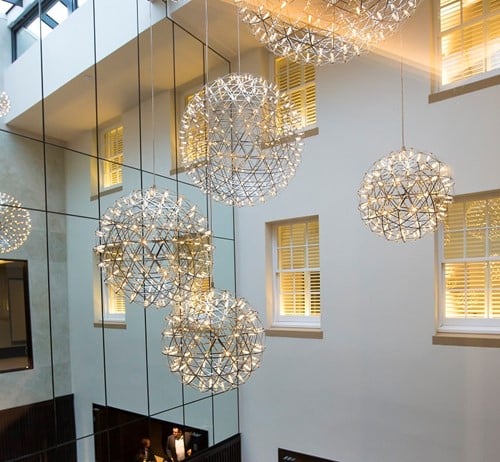 A neutral palette of five different colour schemes and the use of beautiful, bespoke furnishings sourced from local ateliers adds to the distinctive and contemporary style.
Louise Clark, Managing Director of Markerstudy Leisure, owner-operators of One Warwick Park Hotel, added "Every element of the hotel has been carefully crafted and curated to ensure our guests enjoy a superlative experience. We want it to feel like their home from home, where comfort, ease and beauty are priorities".