Following Harry and Kate's recent wedding, we caught up with the beautiful bride to find out about the couple's special day and why they chose One Warwick Park Hotel…
How did you meet?
We met online – our first date was on New Years Day 2015 just outside Paddington Station. Although I lived in Bristol and Harry lived in London, we made sure to travel back and forth every weekend to see each other. It was a tough start, but worth every overpriced train ticket!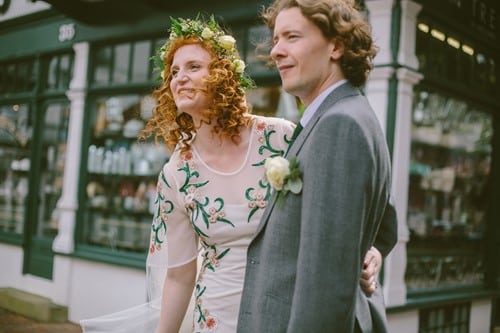 Tell us about the proposal.
It was very sweet – Harry hid the wedding ring with my family in Bristol, unbeknownst to me. My sister and her partner came down to visit one weekend (secretly bringing the ring with them), and we decided to visit Canterbury. As we looked around Canterbury Castle, my sister asked for a photo (which turned out to be a video) and Harry dropped to one knee and proposed!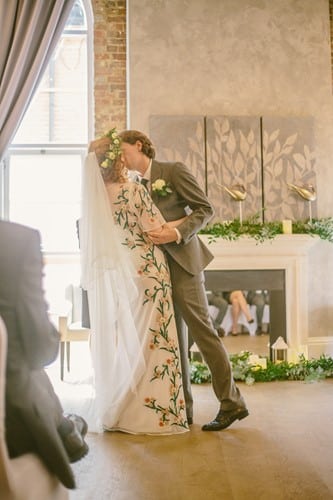 Why did you choose One Warwick Park Hotel?
One Warwick Park attracted me immediately with its beautiful venue with its exposed walls and roof beams, whilst also providing modern luxury in the hotel rooms. We knew that we were looking for a venue that could host both the ceremony and the reception, and One Warwick Park was perfect in its location close to the Pantiles. Additionally, the staff were incredibly accommodating and went above and beyond even from the first viewing to help us with our vision for the day.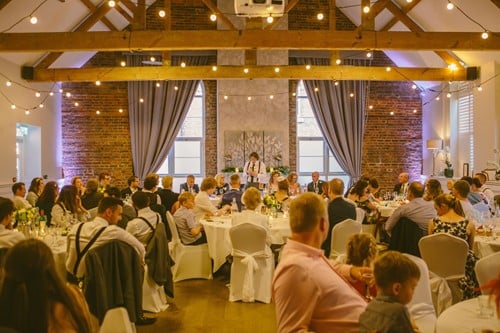 What was the theme and colour scheme?
As the wedding was in summer, the colour scheme was focused on fresh, classic greens and whites, which would create a light and airy atmosphere in the venue. We accented this with a touch of gold to match our wedding bands.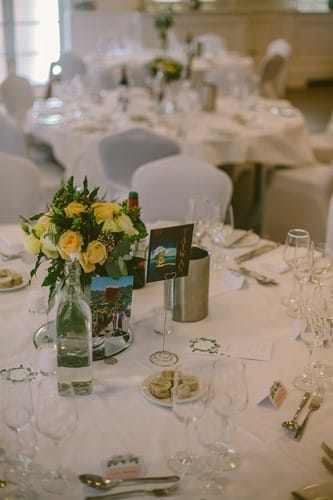 Tell us about the dress.
I found my dress online in John Lewis – although I was initially hesitant about buying it before I saw it, when the dress arrived I was absolutely in love! I also shopped around various wedding dress shops, but nothing lived up to the first dress. Whenever I showed photos of my chosen dress to my friends, everyone's first comment was how well it suited me and how unusual it was (the dress had beautiful colourful floral embroidery down both sides). I chose to accent it with a flower crown, bouquet and a floor-length veil.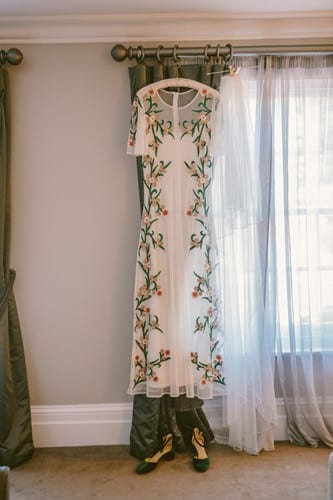 Where did you hold the ceremony and what did you like about your ceremony space?
We held our ceremony at One Warwick Park Hotel as we thought we couldn't turn down the ease of holding both the ceremony and reception in such a beautiful setting. As One Warwick Park is so near to the Pantiles and to Tunbridge Wells high street, it offered guests a picturesque space to walk around and explore during the changeover, without having to book taxis to get to the reception.
Charlotte from The Floral Workshop dressed the fireplace using a gorgeous array of foliage, and used the candles we had already purchased. It looked absolutely stunning!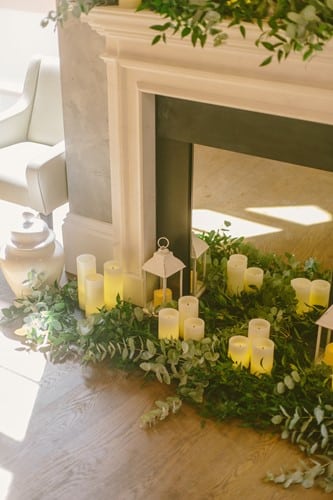 What music did you walk down the aisle to, did it have a special meaning?
I walked down the aisle to Red is the Rose by the High Kings, an Irish acapella group. The song is a traditional Irish love ballad, which paid tribute to my heritage. It made my father cry!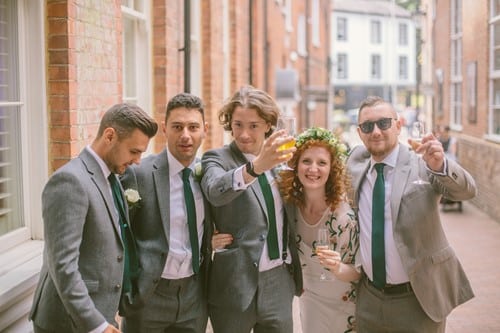 How did you feel?
The day passed by in a blur! I was completely in awe and utter bliss at being surrounded by my family and friends, old and new, and had the best time of my life celebrating with them and my new husband.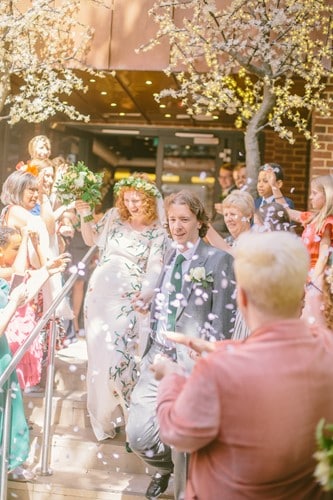 What was your favourite part of One Warwick Park Hotel?
My favourite part of One Warwick Park was the ability to customise the space – from the outset, it was made clear that they would try to accommodate any requests we could make, and we were incredibly grateful for all the effort put in behind the scenes to ensure that our day ran as smoothly as it did.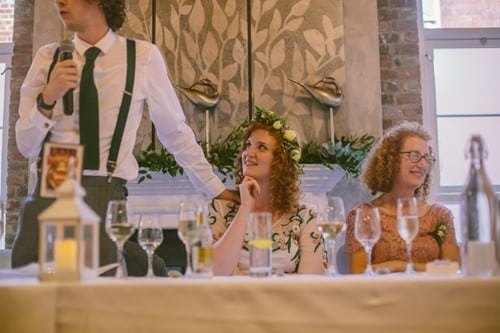 Photography by Joseph Galvin www.josephgalvinphotography.com/
If you'd like a wedding day as special as Harry and Kate's, call us on 01892 520587.