Pour a glass of merlot, take a sip of Malbec, and open a bottle of shiraz because it's time for National Red Wine Day!
Wine has evolved as part of life, culture, and diet since ancient times and forms an integral part of many cultures. Through the old and new world, the delicious beverage has come to be more than simply a drink but a cultural complement to food and conviviality to such an extent that it now has its own annual honouring.
Founded in 2014, Jace Shoemaker-Galloway, writer and fellow wine-lover declared August 28 as National Red Wine Day, and as the grapes begin to ripen and autumn begins to loom, the national celebration offers a time to enjoy and appreciate the magnificent world of red wine.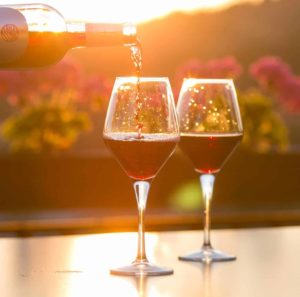 How is red wine made?
One of the most important moments in a grapevine's annual lifecycle is the onset of ripening when the grapes turn from green to red and naturally begin to sweeten. Officially known as 'veraison', (the change of colour of the grape berries) it is after this period that red grapes will start their journey to being made into wine.
Vineyard crews will typically harvest the grape branches in late summer/early autumn before delivering them to the winery where winemakers will sort out mildewed grapes, unwanted raisins, leaves, and debris. Whilst many vineyards have moved away from traditional pre-machine pressing techniques, many still get their hands and feet dirty (quite literally) during the crushing process.
Crushed grapes are then placed into fermentation tanks at a high temperature for a minimum of seven days where growing yeast will consume the natural sugars, turning into alcohol. Most importantly for red wine production, the skins are left on during this process. This is because they contain the good stuff, allowing for the deep colour, flavour, and textural compounds red wine is known and loved for to be integrated into the tanks.
After fermentation, the grapes will be pressed by either a machine or by hand, extracting the juice and separating the pulps and skins ready for maturation.
Maturation is arguably the most exciting part of the wine making process – it's what stabilises the colour, develops the aromatic potential, adds complexity, and blends the juice into a harmonious and balanced product. The ageing of red wines can range from a few months to a few years before being bottled, with more expensive wines taking even longer!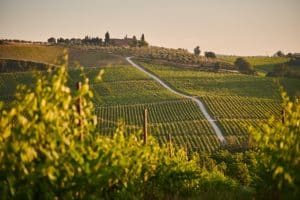 What is the best red wine?
Whether you're looking for a Sunday swig or a special occasion sipper, finding the best red wine can seem like an impossible task, but with an extensive list containing bold flavours and fruity notes, there really is a delicious bottle to suit everyone! Some of our favourites include a mix of inexpensive brands and true classics that are sure to impress, so get ready to pop the cork and enjoy!
Domaine Laurent Mouton Givry Premier Cru, 2019:
£33 Tanners-wines.co.uk
An undoubted favourite amongst good value burgundies, Domaine Mouton's Givry 1er Cru voted best overall red wine in The Independent's 2021 best red wine test is a delicious, sappy Pinot Noir that boasts bright and fruity flavours. On the palate this wine expresses notes of blackberry, blue plum and small notes of raspberry and blueberry, making it the perfect addition to a hearty supper of beef, veal, game, or poultry.
RedHeads Dogs of The Barossa Shiraz, 2019:
As sleek and intense as the beast on the label, this powerful shiraz dominated by damson and dark cherry is a must for those looking for a fruity and dry red. Whilst hints of black pepper and aniseed keep things interesting, the ageing in top quality French oak barrels result in a complex, full-bodied moody red. Sip at your leisure or savour alongside a quality fillet or sirloin steak.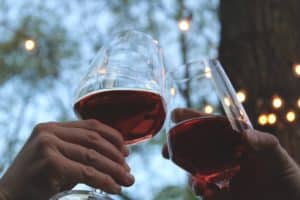 Argentinean Malbec 2019, Argentina:
£5.99
A proven favourite amongst shoppers, this supermarket steal is bright and intense with youthful purple tints and aromas of fresh fruits – a result of the high-altitude vineyard plots. Victorian plums and blackberries are overlain with subtle violet notes to give this budget-friendly but nevertheless premium wine great structure and a long and intensely fruity finish. Serve at room temperature with a meaty pasta dish or sausage and mash for the ultimate dinner time red.
Les Vignes de Bila-Haut Rouge 2018:
£11.40 Cellarselected.com
This smooth, medium-bodied wine from M. Chapoutier begins with pleasing aromas of blackberry, black cherry, black raspberry, lots of licorice and a little garrigue. The long, dry finish is complex with lots of layers, boasting overtones of velvety tannins and just enough herby, smoky, and spiced scents. Spag bol, lasagne and pizza all work well with this versatile favourite.
Celebrate National Red Wine Day at The Bar at One Warwick Park
With a menu packed full of smooth finishes, rich flavours, and earthy overtones, where better to celebrate National Red Wine Day than at The Bar at One Warwick Park Hotel? Think plush seating, an impressive menu, and sophisticated art deco glamour situated amidst the hustle and bustle of Chapel Place and The Pantiles. We're open every day until 11.00pm and guests can enjoy 50% off beer and wine between 5pm – 7pm!