Last week was National Chocolate Week. Yes that's right, a whole week dedicated to the celebration of everyone's favourite sweet treat. Whilst it may now be over, we think that it should be Chocolate Month! But we've never needed an excuse to indulge our sweet tooth. Here are our top 5 favourite chocolate delights:
1. WHITE CHOCOLATE, RASPBERRY & BASIL MOUSSE
A sweet but refreshing pudding with a slight twist served with a coconut macaron- definitely one of our favourites at L'Amore.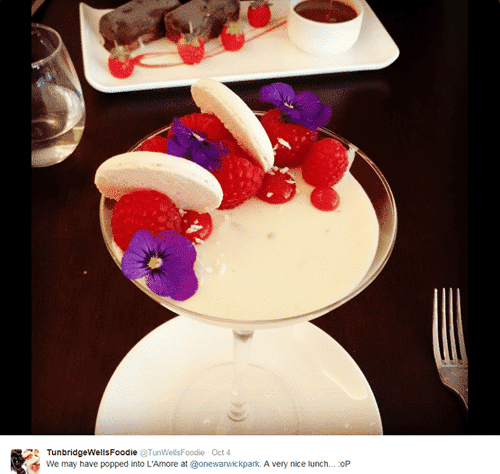 2. OWP ESKIMO BARS
Chocolate brownie & vanilla ice cream dipped in chocolate with salted caramel sauce, a OWP speciality! Need we say more?!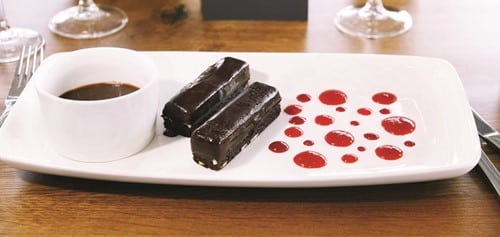 3. AFFOGATO EL CAFFE
A classic Italian combination of Frangelico liqueur, double espresso, vanilla ice cream and our OWP addition of chocolate dipped honeycomb.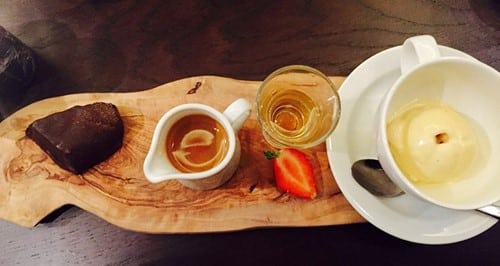 4. HOMEMADE CHOCOLATE TRUFFLES
Made by our very own team here at One Warwick Park, our chocolate truffles are the ultimate way to satisfy that sweet craving.


5. THE ULTIMATE CHOCOLATE CAKE
We believe that birthdays should be extra chocolatey! Our in-house team create incredible cakes for any special occasion with the belief that more is more!