Just like that, it's November! And as the countdown to Christmas officially begins, (Mariah Carey said so herself) our attention turns to the jolly man in red and thinking about where to find Father Christmas in Tunbridge Wells this year.
Luckily, Santa will be very busy this Christmas flitting from One Warwick Park Hotel to Salomons Estate and even the reservoir at Bewl Water, so there are plenty of opportunities to catch a glimpse of the festive magic.
But don't get caught short. There's only so much Santa to go around so rule number one when vising ol' Saint Nick is to book well in advance! So, read our guide to where you can visit Father Christmas in Tunbridge Wells this year and make a date to create some very special memories.
Breakfast with Santa at One Warwick Park Hotel 24th December 2022
We have secured a very special visit from Santa Claus who will be visiting us on Christmas Eve! Prior to a busy night of present dropping, Father Christmas will need some well-deserved fuel to power him through the night which is why we're cooking him a delicious feast and we'd love for you to join us!
Gather the whole family as you enjoy a yummy breakfast buffet that includes the finest bacon and sausages from Tunbridge Wells based Southborough Butchers. We'll also have lots of freshly made pastries available to enjoy as Santa makes his way round with a special gift, sharing his magical tales and adventures straight from the North Pole.
Bookings can be made here and tickets cost just £17 per person. (£8.50 per child under 4 years old)
SALOMONS ESTATE
Gingerbread houses, hot chocolate, and secret festive trails, children can enjoy this and more when visiting Santa Claus at Salomons Estate this December. His grotto, plus a few extra special visits will be held at the grounds where Santa will be on hand to talk Christmas wishes and pose for selfies, he'll even throw in an early gift for those who have made his nice list!
Dinner with Santa 11th December 2022
Present making is hard work, so Father Christmas and his magical helpers are on the hunt for the best Sunday roast dinner in Tunbridge Wells. After searching high and low, the crew will be joining Salomons Estate on December 11th for a hearty feast to help them prepare for the festivities ahead.
Little ones and their parents have been invited too, so get ready to indulge in a delicious three-course spread packed full of Sunday roast classics. Whilst you enjoy your dinner, Santa is going to make his way round to note down any last-minute Christmas wishes and for those who are on their best behaviour, an early gift may be in store!
Tables are available between 12.00pm – 4.00pm and bookings can be made on OpenTable.
Adults £32.50 per person / children £16.95 per person.
Santa's Grotto 17th – 23rd December 2022
Father Christmas is in huge demand this year, so much so bookings for his grotto at Salomons Estate are now sold out!
Whilst disappointing, you can still add your name to their waiting list by emailing reception@salomons-estate.com
The grotto will feature the jolly man himself plus his head elves Sprinkle and Star who will be on hand to assist with gingerbread house decorating and to help navigate the secret trail that lies in the enchanted forest of Salomons Estate.
After a busy afternoon, children and the elves will sit down with a cup of hot chocolate as they listen to Father Christmas and his magical adventures before receiving a special gift!
Grotto slots are available from 10.00am – 5.00pm and tickets cost £18. (Adults free of charge)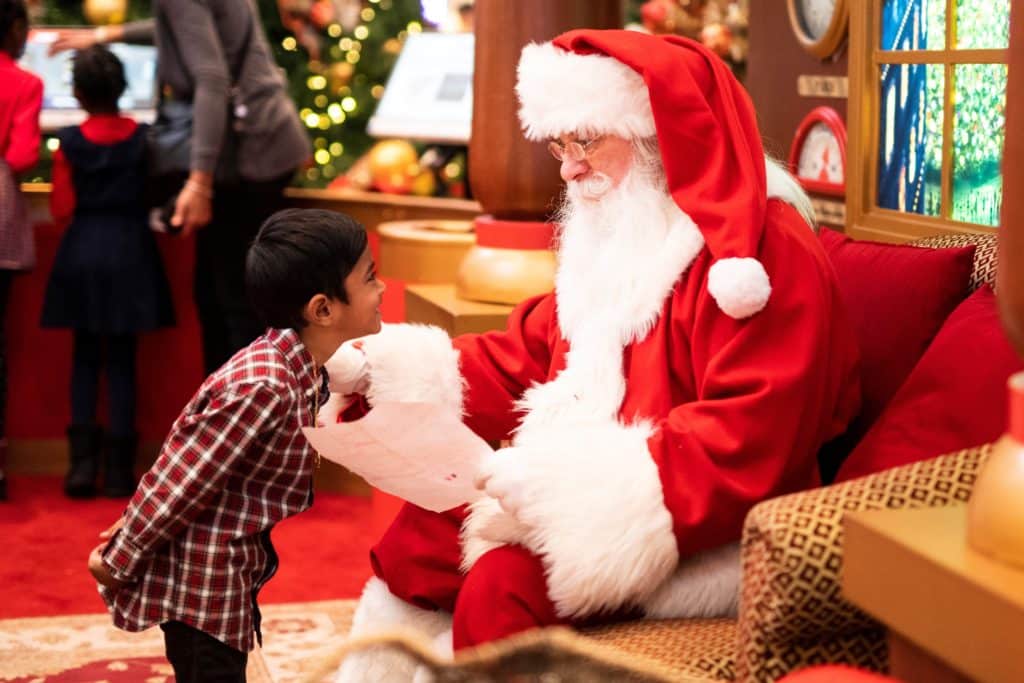 A Christmas Eve Breakfast 24th December 2022
Another sold out event at Salomons Estate, breakfast with Santa makes a return on Christmas Eve. As with the popular grotto, those wanting to visit can email reception@salomons-estate.com to have their names added to the waiting list.
The magical morning will consist of a visit from Father Christmas who has flown straight from the heart of the North Pole! Parents and children can join the man in red and enjoy a delicious, home cooked full English and continental breakfast buffet where Santa will be handing out a present to each child.
Tickets cost £18 per person and tables are available between 7.00am – 11.00am
BEWL WATER
From magical elf trails to breakfast with Santa, Christmas at Bewl Water is a wonderful time of year, and the reservoir has been keeping very busy preparing for the festive occasion. Expect plenty of decorations and twinkling lights as Bewl Water get ready to welcome Santa Claus and his little helpers…
The Magical Christmas Elf Trail December 2022
Open from December 1st, the magical elf trail will be ready to explore throughout the month and luckily for parents, no bookings are required making this activity the perfect addition to your Christmas calendar.
Head to the Waterfront Café for your map and let the festive adventure begin as you help Santa find his missing elves. Explore the festive trail and search for hidden clues which will lead you to a special sweet treat at the end.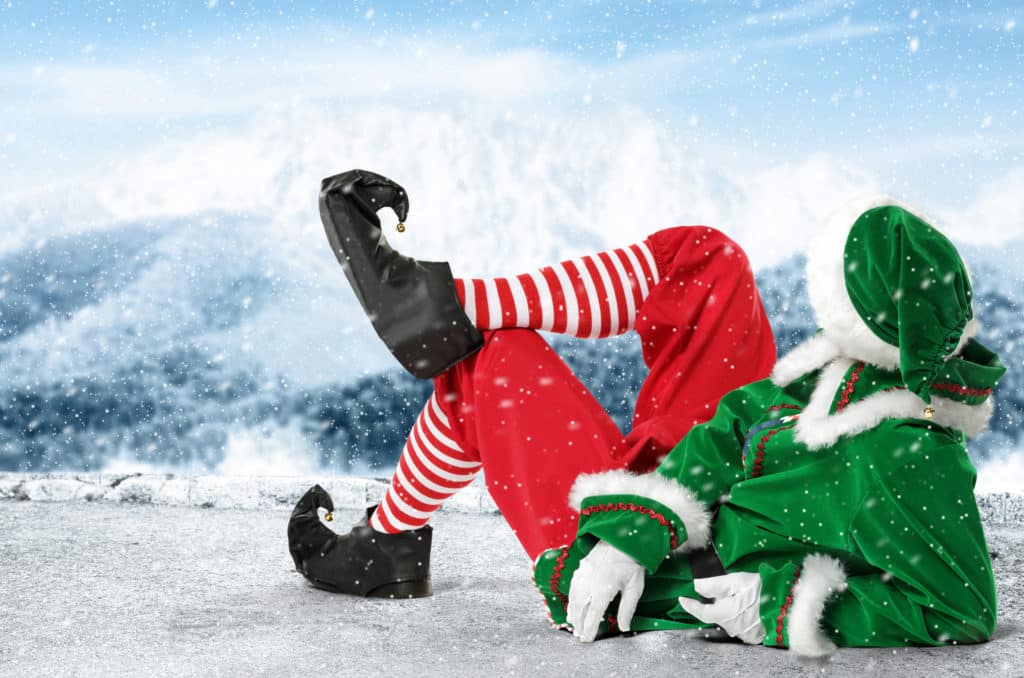 Breakfast with Santa December 17th, 18th, 23rd and 24th
Christmas is a busy night for Santa so he will need some well-deserved fuel to help him get ready for his trip. In the run up to Christmas, he will be making a number of special visits to Bewl Water where you and your little ones can enjoy a festive breakfast treat followed by 60 minutes of fun in soft play! Indulge in a delicious buffet-style English breakfast as Father Christmas makes his way round sharing his magical adventures with the little ones whilst handing out early Christmas gifts to those on their best behaviours.
Tickets cost £15 per person (adult or child) and can be purchased by emailing info@bewlwater.co.uk