When it comes to planning your wedding, the first big decision to make is choosing your venue. Once you have chosen that everything else will follow suit! Though there are many different types of venues out there, boutique hotels are a popular choice and it is not hard to see why. Including in-house chefs, on-site accommodation and staff to help make your wedding as stress-free as possible, here are just some of the benefits of choosing a boutique hotel for your wedding.
Accommodation
One of the most obvious advantages of choosing a boutique hotel as your wedding venue is the accommodation that they offer for yourself and your guests. This will give your guests the chance to relax and enjoy the evening, rather than having to leave early, worrying about driving or having to arrange a taxi. It also means that you will be surrounded by your nearest and dearest the next morning, enabling you to carry on the celebrations! Just make sure that you give your guests enough time to book a room, in case the hotel gets booked up quickly.
At One Warwick Park, we have thirty-nine beautiful bedrooms to choose from. Being so close to the border of West Kent and East Sussex means that you can easily access the A21 and the M25, and Tunbridge Wells station is only a short walk away. If you are interested in a boutique hotel wedding in Kent, One Warwick Park offers everything that you will need for your perfect day. Feel free to get in touch to learn more.
The stunning venue
Boutique hotels are renowned for being situated in some of the most picturesque locations. Surrounded by rolling hills in the countryside, looking out onto the ocean on a cliffside or right next to a historical landmark such as The Pantiles, the scenery offers you photo opportunities that you're sure to treasure, forever.  Also, it means that you will not be decorating from scratch. Whether you're planning on a stripped back, bohemian wedding or the most extravagant affair, boutique hotels are decorated in a charming but neutral fashion, offering you the perfect foundation to build upon. With so many boutique hotels now offering weddings, you can find one that will cater to your tastes exactly. As venues they are completely photo-ready, offering your photographer a wealth of charming locations to shoot yourself, your family and your guests in.
Everything is all one place
Choosing a boutique hotel as your wedding venue will allow you to relax and just enjoy your day. With the ceremony and reception all taking place in one venue, there is no need to worry about a sudden rush of traffic ruining any of your plans. It reduces the risks of guests loitering or getting lost as they travel between venues, giving you and your guests more time to relax and enjoy the day. Choosing a boutique hotel as your wedding venue will also reduce costs; the cost of your money and your time. You'll save the hours that you would have spent trawling the internet looking for two venues and you're also likely to save money, as you're paying for one space instead of two.
The staff
Choosing a boutique hotel as your wedding venue means that your wedding will be run by a team of seasoned professionals. In the planning process, they will provide guidance and usually have a dedicated coordinator who will act as your main point of contact. The team will also be extremely helpful on the day of the wedding. They will be there to ensure that every part runs smoothly, meaning that you can just sit back and enjoy your special day. In addition to our friendly and dedicated team, if you choose One Warwick Park as your venue, a specialist wedding and events host will make sure that your wedding runs without a hitch.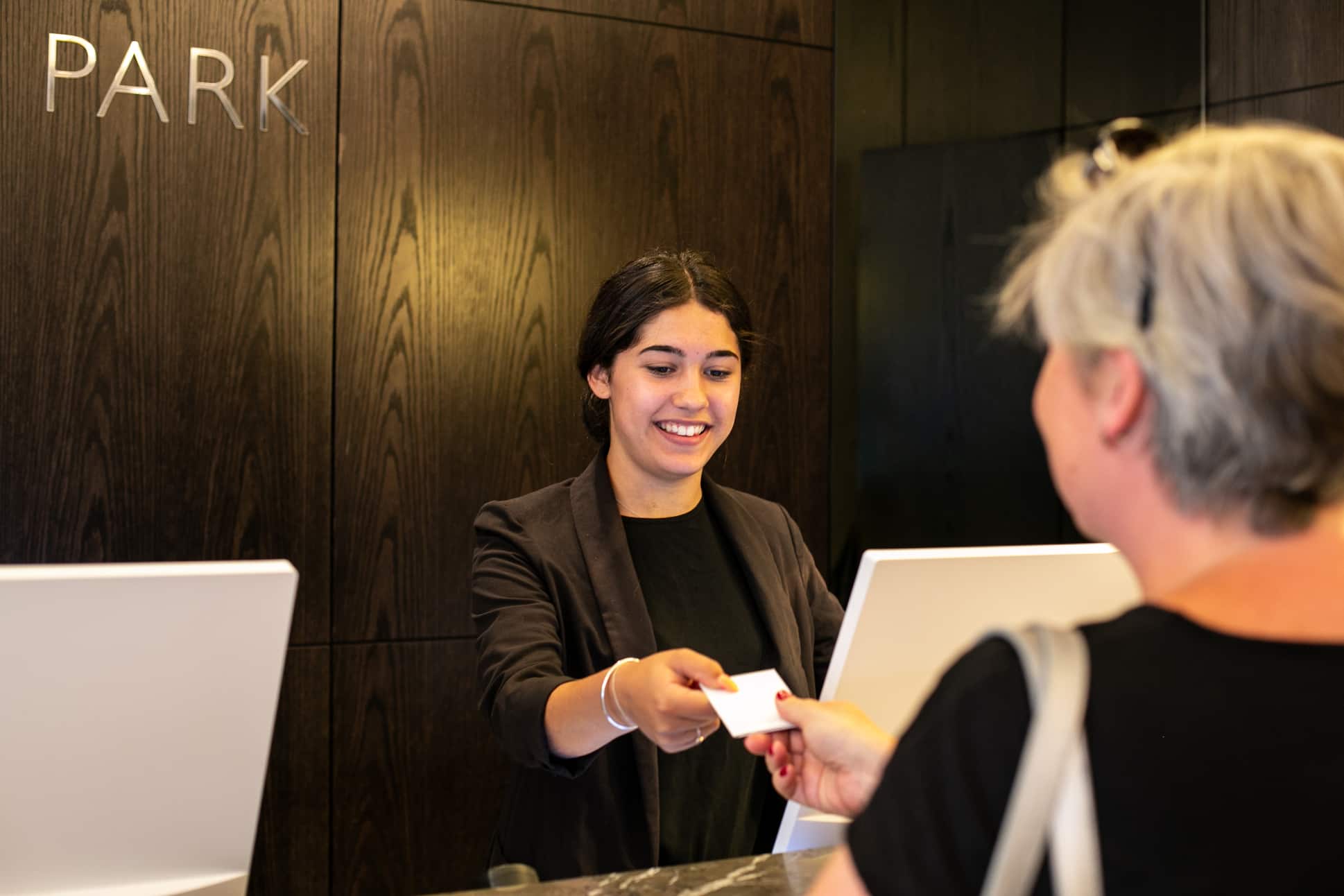 Catering and drinks
Most boutique hotels will usually include mouthwatering in-house caterers, who will offer a range of wedding dining packages. These will vary, depending on how many guests you have invited and the diet and style that you prefer. Your venue will also usually include a bar, with the option to set up a tab or to operate as normal for your guests. This keeps everything nice and simple, and with so many other organisational tasks, you will be glad not to have to coordinate external wedding caterers.
At One Warwick Park, we have a team of onsite caterers and bar staff. From the canapes to the late-night snacks, our highly skilled chefs will create a menu that caters exactly to your tastes. If you want something a little different, you have the option of a cocktail reception. For those with an especially sweet tooth, we also have some fun extras, including an ice-cream bike and a dessert buffet station.
If One Warwick Park sounds like the perfect venue for you, get in touch with a member of our team, to see how we could help you host your special day.