10 Date ideas for Valentine's Day
Valentine's Day is fast approaching, and you may be sitting there twiddling your thumbs over what to do on the special day. There is a lot of pressure on doing something spectacular for the one you love, but the chances are they would be happy with some flowers and a box of chocolates. However, if you are wanting to slightly push the boat out this February then here are ten date ideas you can do with your Valentine.
1. Let's start with a classic but effective meal out. Everyone enjoys being wined and dined so as simple as it may sound, why not take your loved one out for a delicious meal. You know your partner best so you can find the perfect restaurant to match their favourite cuisine. There are plenty of amazing restaurants in and around Kent so there are loads to choose from when looking for a romantic restaurant to dine in. If you are a steak and wine lover then our restaurant STEAK is the ideal place to take your loved one this Valentine's Day. Not only is our stylish restaurant situated right within Chapel Place in Tunbridge Wells meaning you can relax whilst looking out the window at the hustle and bustle of Tunbridge Wells but, it also has an amazing Valentines night planned for all its wonderful guests. Monday 14th February STEAK has an amazing live singer Jess Nelson performing for all our guests whilst then dine with us and enjoy plenty of food and wine. Your Valentine will receive a rose as a gift from us, the music and rose will set the perfect atmosphere for your romantic evening, creating the most memorable Valentine's Day.
2. If you are more of a stay home under a blanket in your matching pj's kind of couple, then why not make a date night at home with a movie marathon. Who doesn't love being in the cosiest pj's whilst snacking and watching your favourite films? You can really make staying at home special, especially if you are self-isolating or just are simply a homebody. The best part about creating a date night at home is that it takes minimal effort but is still very special. To create a cosy movie marathon date night all your need is, some of your biggest blankets, a large array of your snacks, your favourite beverages (maybe even a couple bottles of prosecco), a list of movies and of course your loved one. All there is left to do is get comfortable and ready to enjoy a cosy date night in. Sounds perfect!
3. Create an adventure that you and your Valentine won't forget. If you and your partner are an adventure-seeking couple, then why not make your Valentine's Day full of fast paced activities and challenges. If you and your loved one enjoy walking, cycling, exploring and overall getting muddy then Bewl Water is the place to go this Valentine's Day. Bewl Water has a list of fun activities you can do, things like cycling, Bewl Water has over 12 miles of cycling routes around the reservoir that you and your loved one can tackle together. Just be prepared to get a little muddy whilst you explore. If you know that your loved one adores the brisk and fresh water, then why not bring them along for one of our many water sports. You can try windsurfing, sailing and even fishing. If you and your partner love the great outdoors, then Bewl Water is the place to be.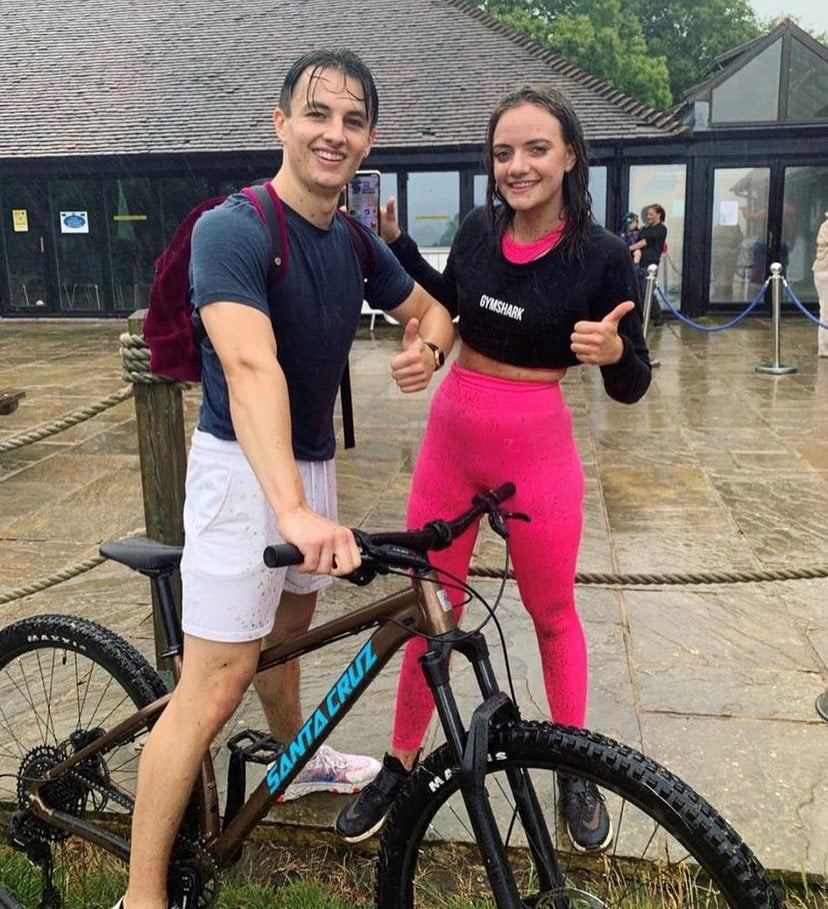 4. Take yourself back to your first date! Why not recreate your very first date and bring all those memories back? Whether you have been together for decades or are maybe celebrating your first Valentine's Day together it is always nice to take yourself back to that very first moment you met. Not only is it an amazing way to revisit that first date but it is also a great gesture to show somehow much they mean to you, it shows that you remember that first moment and you want to ignite that excited feeling all over again. If you surprise your loved ones with this idea, I can assure you they will be thrilled to see you bringing back the past and showing how much you really appreciate them.
5. If you are more of an outgoing couple that enjoys dancing the night away then why not do just that. Valentine's Day is the perfect excuse to host a Valentine's themed party with your loved one and all your friends. Valentine's Day doesn't have to just be for couples it can be about showing the love and appreciation you have for your friends and family so hosting a party that is full of love and appreciation is perfect. It's perfect if you are the creative type because you can think of themes like Greek gods, cupids, or even just a pink and red theme the possibilities are endless. You can create heart-shaped foods and just get creative with celebrating.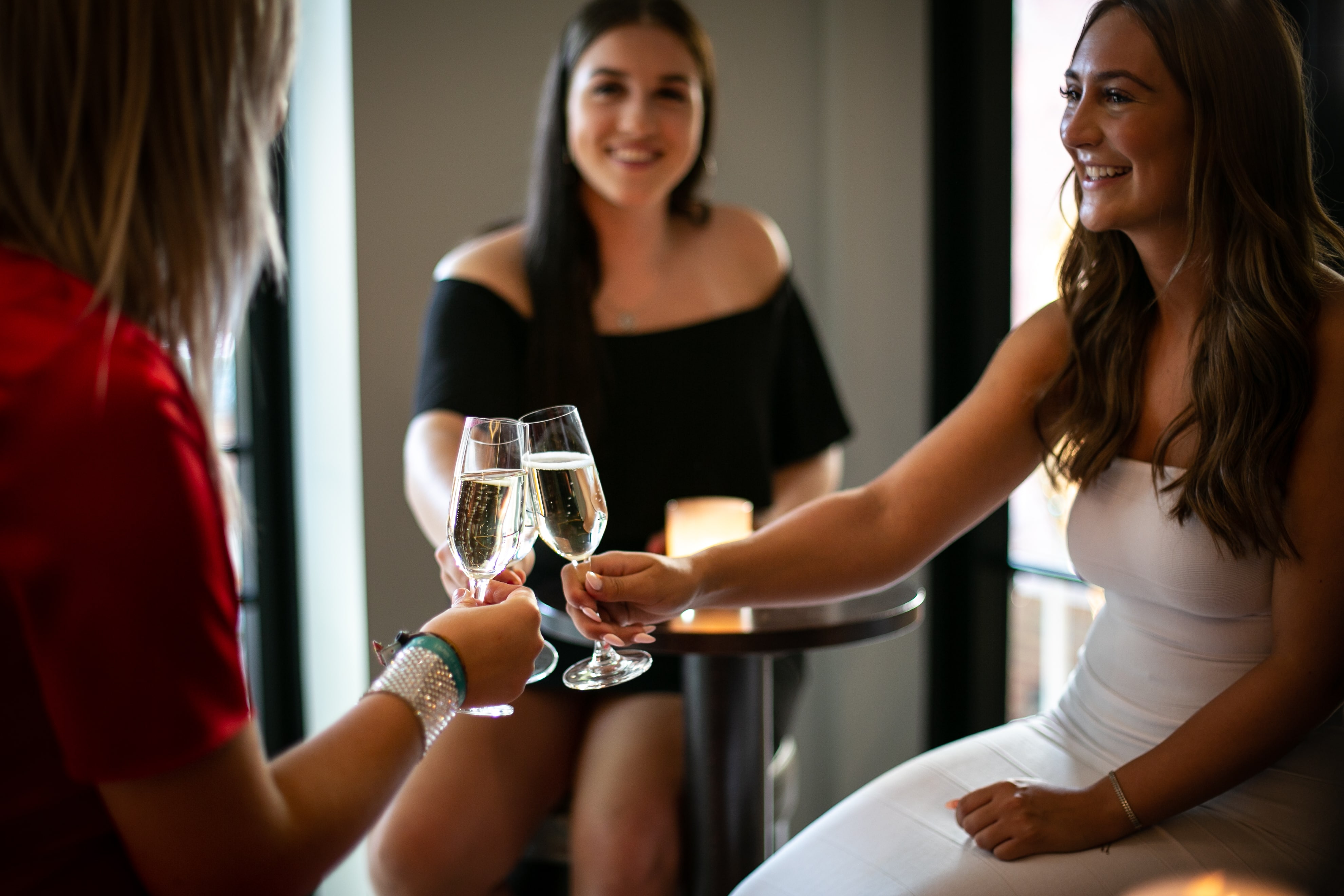 6. Brave the weather and take a romantic winter walk. Wrap up warm and take your Valentine out for a beautiful winter walk to see some breathtaking Kent views. There are so many beautiful walks in and around Kent that you can explore. For example, Salomons Estate has 36 acres of country gardens and woodland to explore with your Valentine and is also dog friendly so you can bring your four-legged friends out on your Valentine's Day Walk as well. Salomons Estate makes a perfect Valentine's Day spot to have a breath of fresh air, there is something about the whole location that just seems so romantic and classic (will also make some lovely Valentine's Day pictures).
7. Choose your favourite tipple and have a taste testing day. Whether it's a wine you like or your more of a gin lover, there are always amazing tasting sessions that you can book as a fun date. There is something quite thoughtful about booking somewhere to go and sample your Valentines favourite drink, it really shows that you want them to have the best experience. It is also an extremely fun way to relax, unwind and potentially buy a bottle or two after. Alcohol isn't the only thing that you can go and taste test, you can try a wide variety of foods such as cheese and chocolate so even if you don't drink there is something you can sample with your loved one.
8. Take a break from reality! It's normal to get caught up and busy with our work lives and forget to just take a break with the one we love. Sometimes when we are so busy, we forget to show the ones around us how much we really appreciate them, so taking some time to get away and really spend time present and in the moment is a perfect way to say, 'I love, and I appreciate you'. Valentine's weekend is the ideal time to book a little trip away and escape the rest of the world for a few days. The great thing about a weekend away is most places will make it extra special for you upon request, for example here at One Warwick Park Hotel we are offering a glass of fizz on arrival and rose petals on the bed, its small touches like this that really add to the Valentines experience.
9. Take yourself back to those teenage years and go and watch a film with your partner in the cinema. There is something about going on a cinema date that just seems so fitting for Valentine's Day. We always see it in cheesy rom coms when the young couple go on their first date to see a film and there is always that somewhat awkward but romantic atmosphere. Recreates that classic arm around each other whilst eating popcorn moment that we all wanted so much growing up. There are always some amazing films in the cinemas that we all want to go and watch but never seem to have time to, Valentine's Day is the perfect day to go and watch that brand new film you've been dying to watch.
10. Plan a day full of fun things to do. Make a list of things you've always wanted to do or even take some ideas from this article and create a fun-filled itinerary. You could start with breakfast out followed by a walk around Salomons Estate or Bewl Water and then just keep adding things that you have always wanted to do and create a day filled with activities that you and your partner would enjoy. Basically, just making a jam-packed day of things to do sounds like the ultimate Valentines Day date to me.
With love One Warwick Park Hotel.
By Jess Porter