At a very exciting time for Brasserie, One Warwick Park, we are delighted to welcome Luis Alves, who joins the team as restaurant director. Luis will work with our culinary team and oversee the restaurant, bringing with him a wealth of experience from around the world and some brand-new ideas!
We caught up with him on a break for a quick chat…
Tell us where you're from, originally, and a bit about your background
I was born and raised in Portugal and have lived in Tunbridge Wells for 12 years now. I grew up in the kitchen as my father was a chef. He introduced me to the profession and from a young age I was hooked.
How has food become such a passion of yours?
My earliest memories date back to going to the markets for fresh fish with my father when I was a young child. Life was different, we didn't have deliveries or frozen food. You bought everything fresh and that's all that I've ever known. I think this is why I have such a passion for food and in particular fresh food and fresh ingredients. To me, food is life, and it always has been since I was young.
What was your childhood or earliest ambition?
I always knew I wanted to get into the hospitality industry. There was no doubt about it. It's a lifelong career where I'm from, but not so much in England, but we are slowly discovering the same passion which is great to see.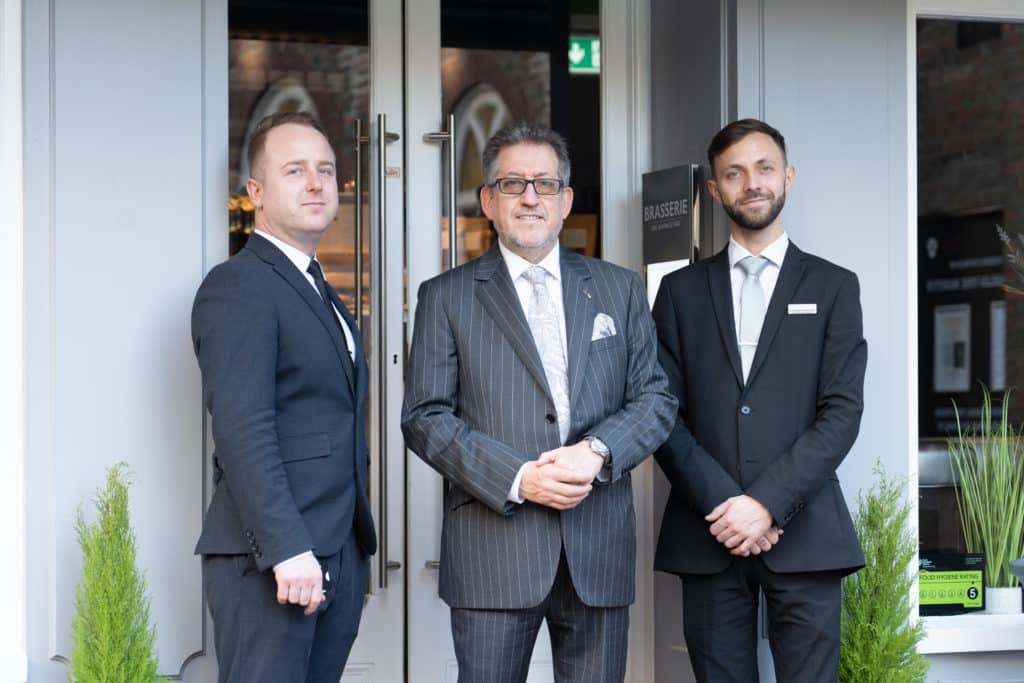 How long have you been in the industry?
45 years! And I've loved every single one of them.
What are your favourite ingredients to work with?
I love seafood and fresh herbs. I also love working with game meats such as venison and pheasant. I'm always experimenting at home and finding new ways to cook them and new ingredients to use.
Describe your restaurateur style in five words.
Sophisticated, fun, wonderful food, special surroundings, and exceptional service!
What does hospitality mean to you?
'Make the guest feel like the king, and the king feel like a guest'.
This isn't my quote, it was said by the manager of Harry's Bar in Venice, but I think it sums up how hospitality should be! I've found that expectations are greater after the pandemic, so being adaptable and flexible is key to make guests feel truly comfortable. After all, hospitality is all about the people.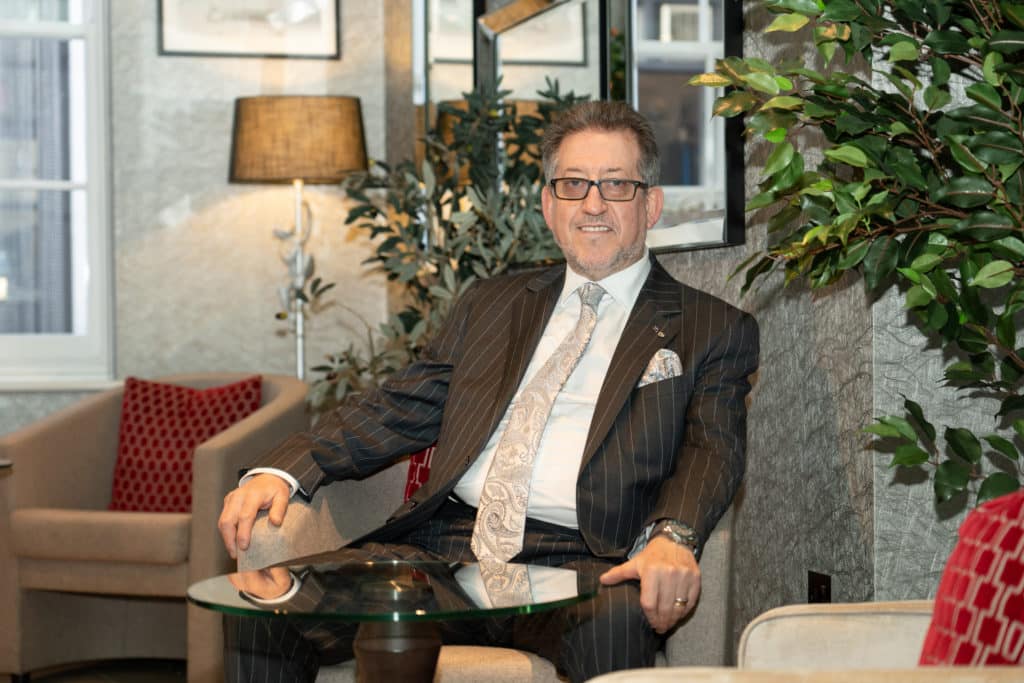 What brought you to Brasserie?
The challenge and excitement! I have plans to extend the menu into the evening and bring a taste of the Mediterranean to Tunbridge Wells. The new menu will be something different and unlike anywhere else, Brasserie is an excellent restaurant, and I can't wait to build on this.
Spoiler alert! So, a new Mediterranean menu is on the cards – how do you feel your Portuguese heritage will influence the dishes?
I want to experiment with dishes people only get to experience on holiday and bring them right to the heart of Tunbridge Wells – I feel our town is missing this.
Because why can't we? Why do we reserve the fresh food we enjoy in Spain, Italy, and Portugal for annual trips, why not every day and here in England?
Portuguese food is Mediterranean cuisine at its best, and like the people, it's warm, vibrant, and a little mysterious so the new evening menu will reflect this and there will be something for everyone.
Where have you drawn inspiration from?
The new menu will feature Mediterranean food I've always loved to eat and cook but it will also feature dishes I think other people will love. I've been in the industry for 45 years and have grown to understand what works and what doesn't.
But I'm always open to feedback, and the menu will constantly evolve. I want to change it every other week to ensure there's always something different for our guests to enjoy.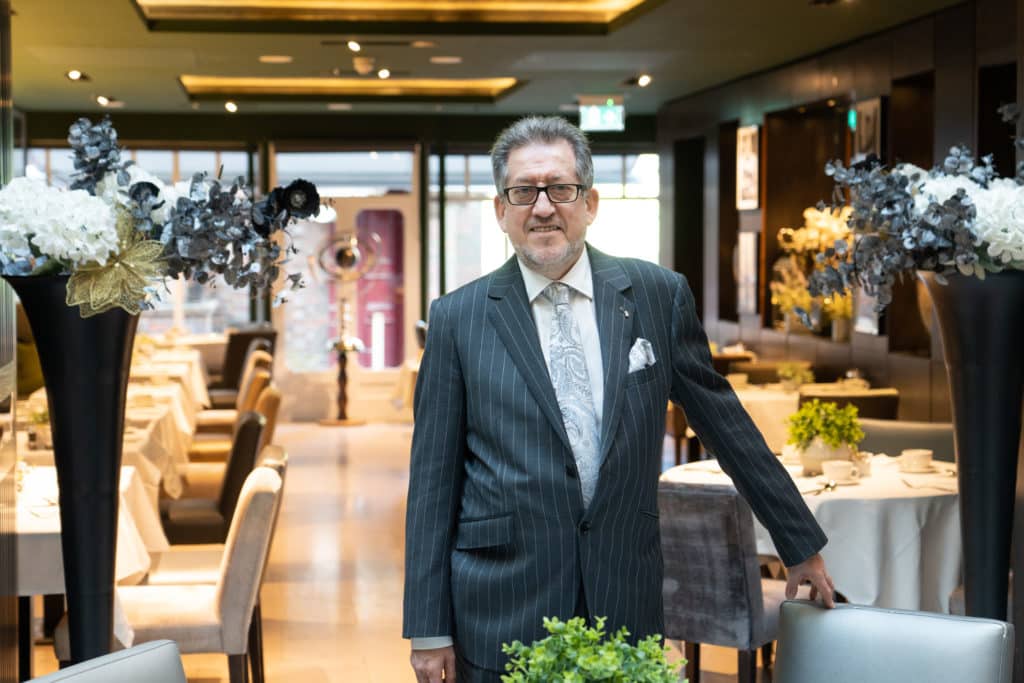 What makes the new evening menu different from what's already out there in Tunbridge Wells?
The menu's USP is fresh, homecooked food. I feel really passionate about this – it's how we do it back home. Fresh food has a distinctly different taste which is why I will only ever source fresh and natural ingredients. They'll of course be local too!
Why is local produce important to you?
Tunbridge Wells is such a thriving community, and we're right in the middle of it! We need to support each other, our neighbours, our friends, so I will always source locally where possible.
What dishes can guests expect to find?
Fresh sea food mainly, monk fish risotto with prawns and Bouillabaisse (a French classic) are favourites of mine. I just love how we cook fish across the South of Europe – it's cooked very differently, and I want to introduce these techniques and flavours to Brasserie and give people the opportunity to try something new.
Other dishes you may see are roasted Octopus and salted cod (both popular in Portugal) and dishes using cuttlefish, macrel, sardines, skate, swordfish, and tuna.
Of course, there will be plenty of meat options too such as spareribs, steak, and chicken dishes popular throughout the Mediterranean for example Coq Au Vin – a classic French stew of chicken braised in red wine.
There really are no limits – creativity is what it's all about and I'm so lucky to share this passion with Brasserie's Head Chef Ollie Funnell – an up-and-coming culinarian in Tunbridge Wells. He's ambitious and loves a challenge making this menu perfect for him.
What can guests expect from a night out at Brasserie under your management?
A lot of fun! And of course, quality food that tastes good. Guests will receive a warm welcome and overall, I just want to make them feel happy.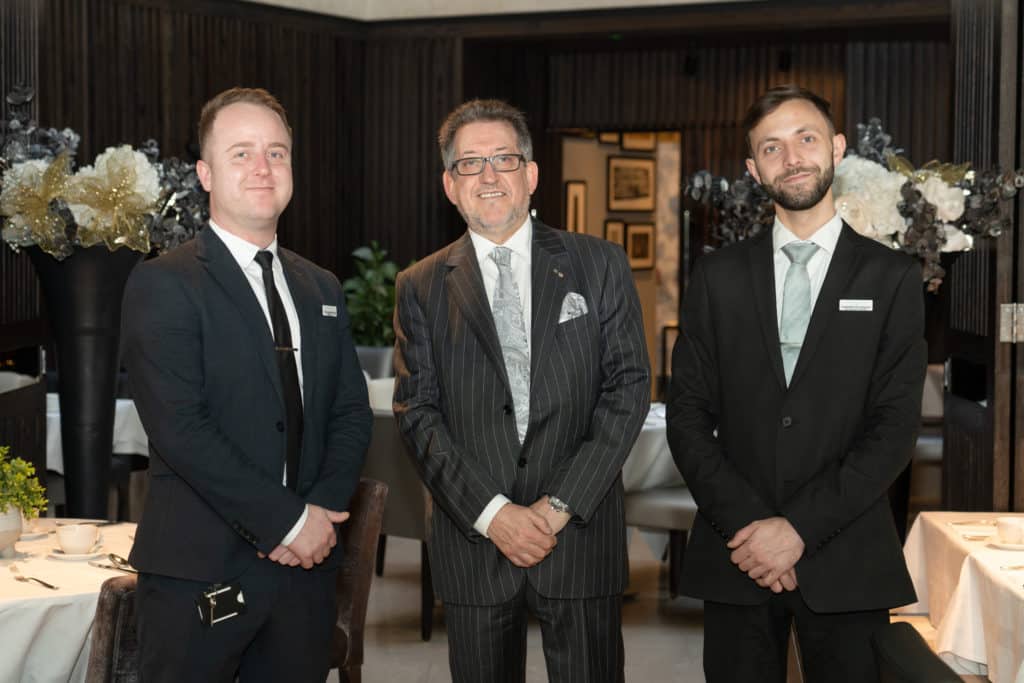 What can we expect in 2023 from Brasserie?
The finest dishes from the Mediterranean with wines, and handcrafted cocktails to match! Brasserie will be an all-day dining destination you can visit for any occasion. Whether you come here for Champagne and oysters, or a celebratory dinner, there will be something for everybody to enjoy.
I want customers to expect high quality food, fair prices, and an unrivalled level of service. Nothing less. We are all striving for the same goal here, and the team and I can promise hard work to make this a success.
Describe dining at Brasserie in five words.
Happiness, fun, relaxing, quality food, and wanting more!